You would like to listen to music while you're making lunch in the kitchen, but somehow, there is just not enough space for your speakers in the kitchen? You want to have the best sound in your living room while watching your favorite movie, but you can't make it all work or fit with your new furniture?! Well, don't you worry! There is the right solution to these problems – ceiling speakers! They are almost invisible, don't take too much space, and here are some things you need to know about them before you decide to install them.
Top 8 Things You Need to Know About Ceiling Speakers
1. They don't take too much space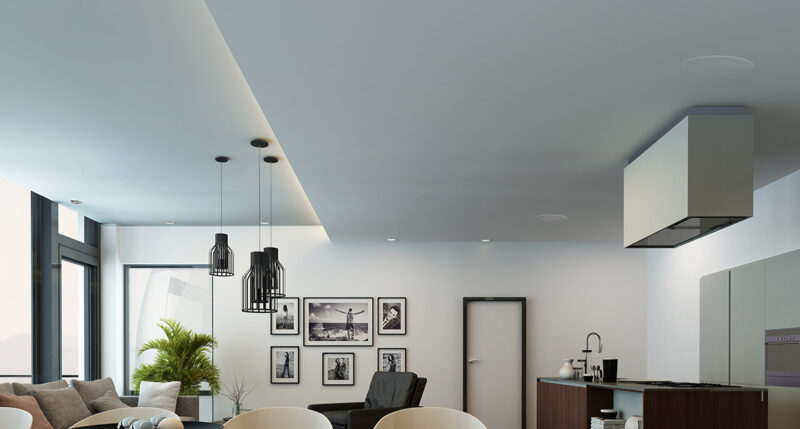 When you start to think about ceiling speakers, you probably think about how much space they're going to take, right?! Well, honestly, they don't take too much space. Some of the current & modern ones are barely visible, and they can be accommodated into your home's décor if this is an important feature for you.
2. Good sound quality
The most important thing when you are buying and installing a ceiling speaker system is the sound quality. You don't want to spend a lot of money on poor sound quality. If you are not sure which ones are the best, you can always ask someone for help; or you can look for a review online. Don't rush! Take some time, check for different types and manufacturers, they all have distinctive features. When you are given options, you will be able to choose the best of the best!
3. Do you want an active or passive soundbar?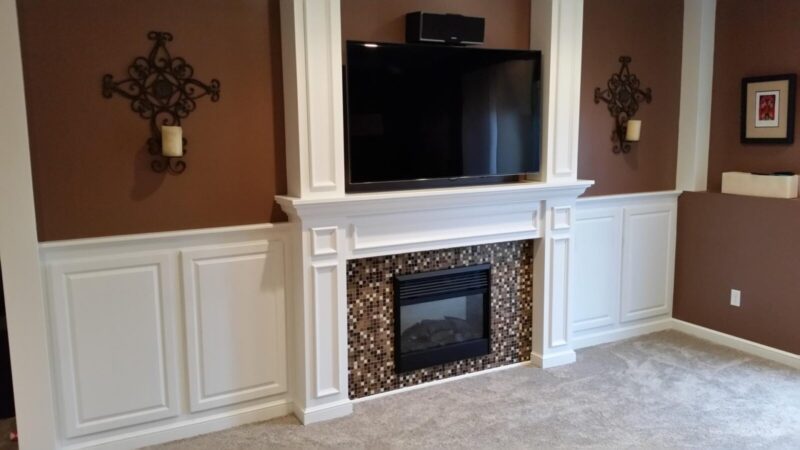 Another thing you should consider with ceiling speakers is whether they have an active or passive soundbar? The active soundbar consists of all speakers, amplifiers, and other components which are included in processing settings. Settings are easier to manage and have a more modern look. The passive soundbar needs an outer gain, which means you will need an amplifier or AV receiver to control it.
4. Use same brand speakers
Different brands use different technologies and materials when developing these, even though the prices are pretty much the same. Considering this, there might be differences in sound qualities as well. Just like you wouldn't paint your walls in different colors, because you want your walls to look nice and tuned, the same way you want your music to sound nice when you play it. Use the same brand speakers for the whole house if possible, because it's practical! You will only have to use one app to manage all of them around the house.
5. How many speakers do you need?
How many speakers do I need so I have full-quality sound in every room?! Well, that answer can't be answered correctly. It depends on the size of the room and the purpose of those being installed. If you're planning to listen to music in the kitchen and dining room while you're enjoying cooking and eating lunch, then probably 2 will be enough. However, if you have a big lounge with high ceilings, then you'll probably need 4 or 5 of them.
6. Adjust the sound to the way you like it
Even if all of us were to listen to the same things, we may hear it differently. Just like people see different shades of colors, they may also hear diverse "shades" of sounds. When you buy and install your speakers, you should spend some time connecting and setting them up in the way you think is ideal for you, so you can get the most out of them. Experiment with different systems, adjust the settings, and enjoy the sound you like the most. Even though it may take some time, after all, it'll be worth it!
7. You can install them in every room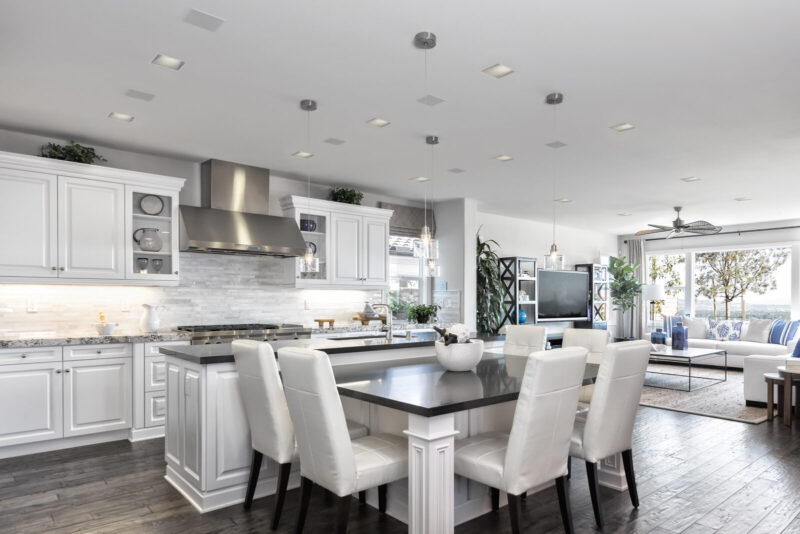 Once you decide that ceiling speakers are a good idea, you would probably start thinking (if your budget is not an issue) to install them in your whole house?! Even in rooms with high humidity (such as bathrooms and kitchens sometimes), you can install them and enjoy your favorite song while having a bath or while cooking your meal. They are high-quality and very sturdy.
8. You can use voice control
This may take a little bit more money and time, but if you want your house to be voice-controlled, then you need to know that your ceiling speakers can do that as well. You will just need a little amplifier that will help you to get on the track, a little bit of setting, and after that, you'll be good to go! Though, before deciding on doing this, you might want to look for the best reviews or ask someone to help you choose the best one. If you are into modern technologies incorporated with high-quality sound, then you'll want this!
Time to find your perfect model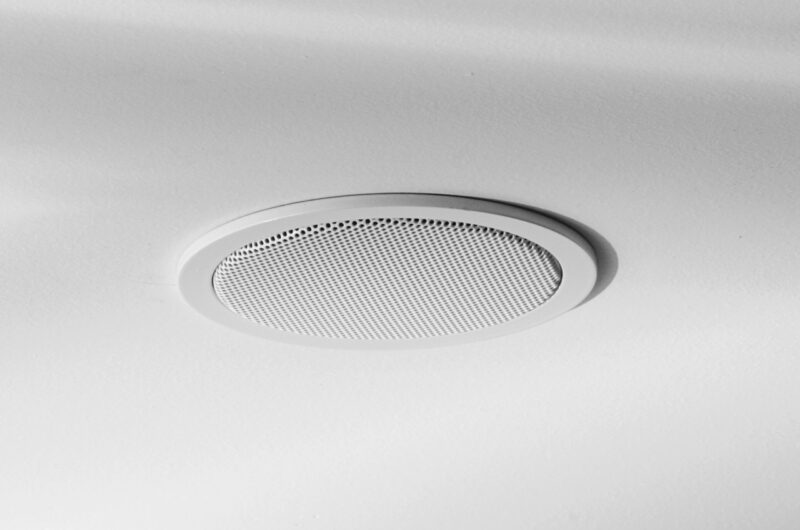 Now, after reading all of this you have realized that your life would be much easier if you had ceiling speakers that won't ruin your home's décor or take too much space in your house. You are not sure which ones are the most suitable for your house or which ones provide you with the purest sound?
Well, the ceiling speaker system offers a variety of speakers that can be installed in any house or business. All devices offer high-quality sound and are designed to be durable. Their installation kit includes good-quality amplifiers and a ceiling speaker system.
There is more to this; the public address systems is a system that will allow you to communicate with different people through the speakers which are built in your walls and ceiling. You can make all kinds of public announcements, or you can just use them as regular ones, where you simply listen to music. Various types with their diverse characteristics and features are listed there, so you can take a look and find the best ones for you!