A small home has its charms but it always comes with a few limitations. Fortunately, there are solutions for optimizing small space so it feels and looks more spacious. With small homes becoming more popular, more and more homeowners are looking at ways to maximize small spaces to improve function without sacrificing aesthetics. Here are some practical renovation ideas for your home that you should definitely try.
Consider Open Storage
Open cabinets are a good option for small rooms and spaces because they create the illusion of space. These are perfect for typically crowded areas such as the kitchen or living room. Add spot lighting for cabinets as well because light helps increase the line of sight and brighten up the area.
Make Unused Spaces Functional
Every home has unused space. This can be a corner or a wall, the space between the ceiling and the top of a wall cabinet, or even an entire room. These are spaces that can best be utilized for storage – perfect if there is a need for more places to put things and keep your home organized. For example, consider walls and corners for cabinets and shelves. Empty or under-utilized walls are perfect for storing books, plants, knick-knacks, photo frames, artwork, and souvenirs. As small as these objects can be, they do tend to clutter an area when they do not have their own spaces. With shelves in place, these objects can be stored safely and are easier to find.
The space under the stairs is another spot that is not commonly utilized. Consider building retractable drawers under the steps for storage. Depending on available space, this area could store used clothes, old toys, tools, and even appliances.
Use Lighting to Your Advantage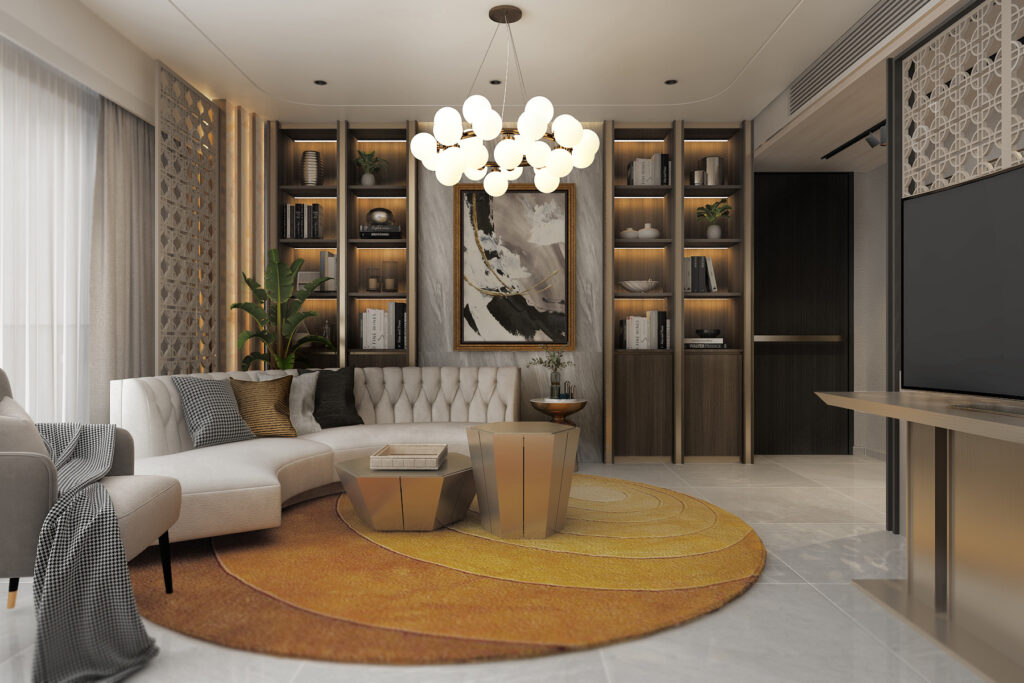 Lighting makes small spaces appear larger and more pleasant. If you have windows, consider if natural lighting can be optimized indoors. Natural lighting from an open window does the double duty of opening up the space and extending it visually by the sight of outdoor space. Consider light-colored or semi-transparent curtains, or keep curtains drawn during the day time. You could also use reflective surfaces to reflect light within the area.
If there are rooms or areas in the house that do not receive enough natural lighting, consider having a skylight built. Skylights let in sunlight during the daytime, hence eliminating the need to use electricity to brighten up space.
Use Sliding Doors and Dividers
Sliding doors are excellent space savers in homes with small spaces. Hinged doors will require space so they can be swung open or close, while sliding doors can be slipped to one side and out of the way to access space or objects. Sliding doors are also a good option for cabinets, wardrobes, and cupboards.
Sliding or folding doors can also be installed to replace solid walls between rooms. They can be closed for privacy or slid open to increase usable space.
Consider Larger Windows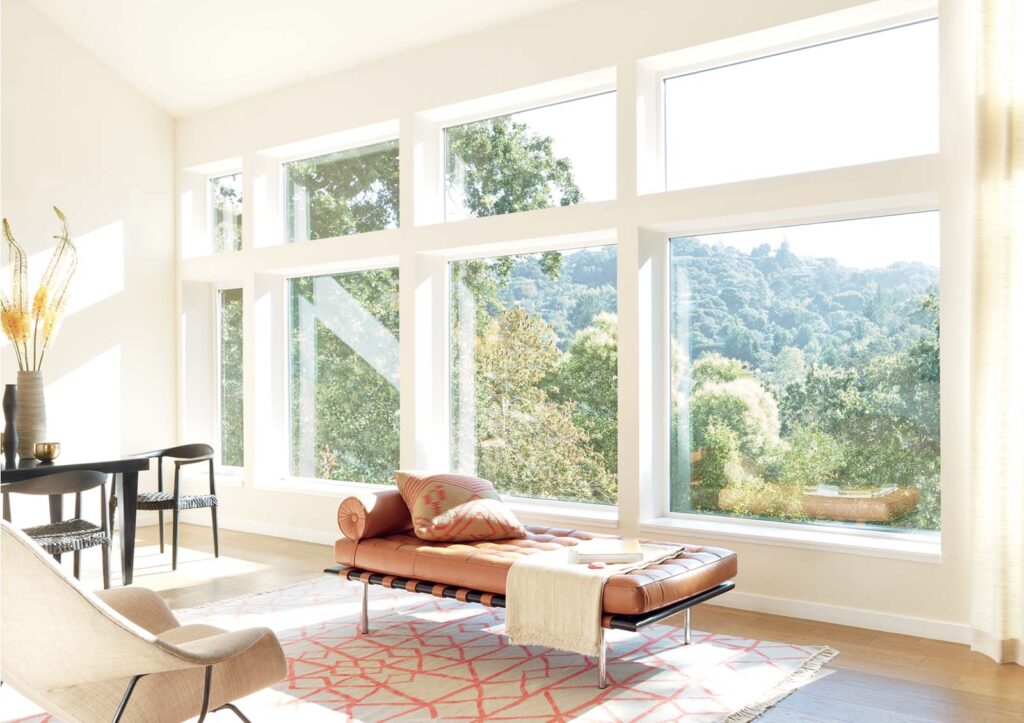 Small windows tend to make a room appear smaller. Plus, it also limits the amount of light that enters the house. Have larger windows built and installed in key areas, such as the kitchen, living room, and bedroom. Larger windows not only help make a room brighter, they also offer good natural ventilation when the season permits. Take a look at this article for the latest window designs trends in 2023 at GateDoorWindow.
Open Up Space
Consider doors and walls that can be replaced with semi-opaque or even transparent materials. For example, if there is a wall dividing the kitchen from the dining area, the space could be opened up by removing the wall or replacing it with a semi-opaque divider. Another space-opener option is a pocket door, particularly one with a glass panel. This option opens up space visually between two separated areas and allows light in.
Maximize Vertical Space
If maximizing space is a must-do, don't be shy about using every inch of vertical space. When adding shelving or cabinetry, consider using all of the available space on the wall or corner. Tall cabinets mean more free shelf space for various objects, whether it is in the kitchen, bedroom, or living room.
Install a Breakfast Bar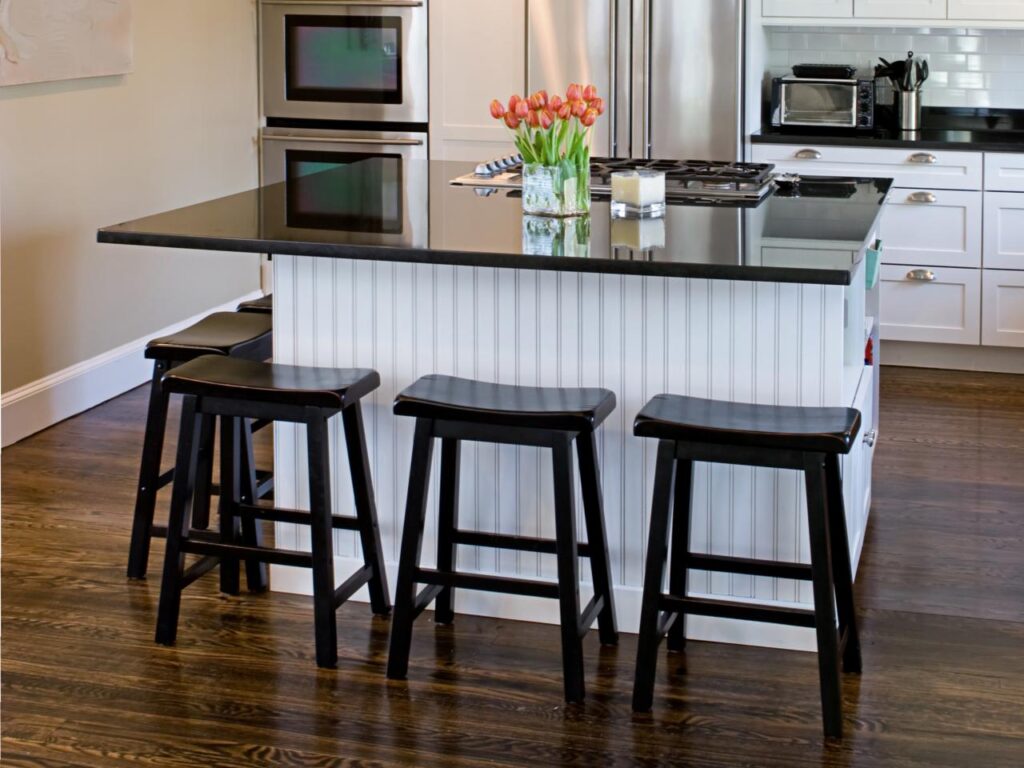 Small kitchen spaces can be optimized with a breakfast bar. If there is not enough room for a kitchen table, a breakfast bar is a good alternative. It is typically narrower and can be designed as a foldaway against the wall if there is not enough space to spare.
Convert Under-Utilized Closets
Many of us simply use closets as the repository for anything that we have yet to classify or throw away. Closet space in a small area is quite precious and can be maximized to increase its functionality. Consider converting closet space to something else, such as a pantry or a laundry room. There should be enough room in the closet to house even bigger appliances and keep things organized. Once the chore is done, the door can be shut close and any items within the closet can be kept away from sight.
Avoid Bulky Pieces
If there is a premium on space, consider doing away with bulky pieces such as furniture or appliances and use alternatives at a smaller scale. Instead of a bulky work desk, for example, use a streamlined desk or a wall-mounted desk paired with a small(er) chair. It is also a good idea to use only furnishings that have multiple functionality, such as a convertible ottoman bed, a folding table, or a bed with an under-bed storage.
Get Customized Storage or Furniture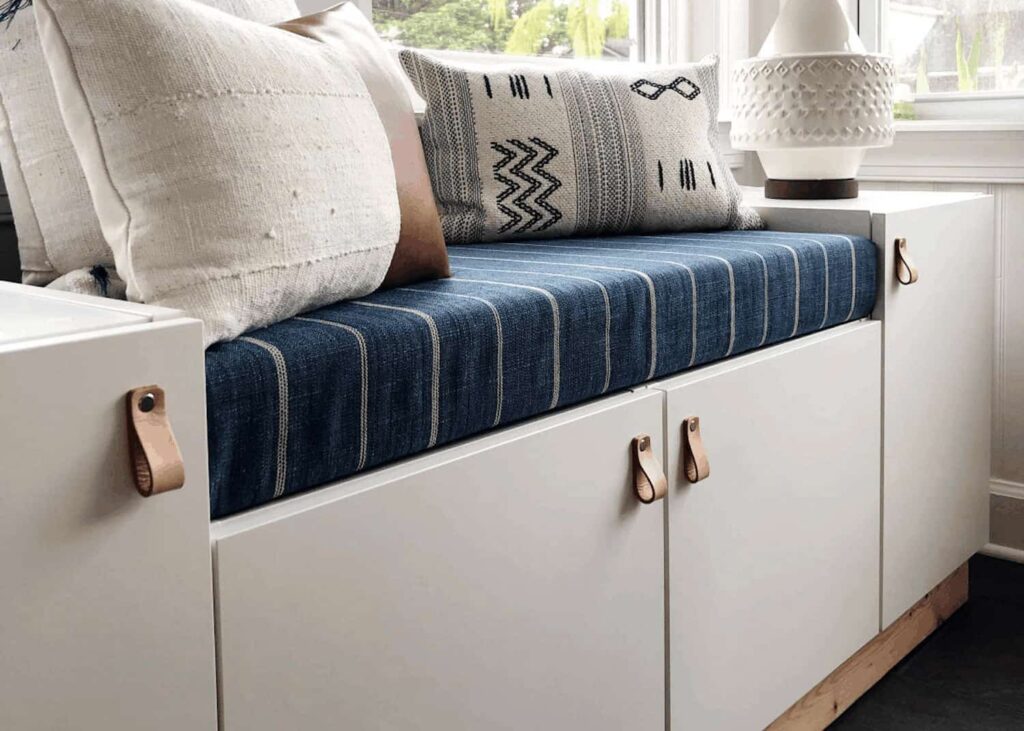 In some homes, there are spaces where standard-sized furnishings simply will not fit. If this is the case, consider having furniture or shelves customized. They can be built by a shop or as a DIY project using a few tools and easy to find materials. The benefit is that these furnishings can be tailored to the exact size, color, and function required for a specific area.
There is a wide selection of indoor furniture for sale at the local home decor store.
Use Fewer Furniture
It is tempting to fill unused space with smaller furniture but in some cases, this can be counterintuitive. Consider your needs carefully, then determine if using bigger furniture is better. Bigger furniture will take up more room but if you use fewer pieces, you can still maximize available space.