If you want to have a perfect sound system in your home, but you don't want the speakers to be visible, you can choose in-ceiling or in-wall speakers. They are discrete, but at the same time powerful, without taking a lot of space, and ruining the concept of your home decor.
The best thing is that nowadays you don't even need wires and other equipment, because there are Bluetooth ceiling speakers that are easy to install, and you can manage to have exceptional music wherever you are – no matter if you cook in the kitchen, or you have rest in the bedroom while distant sounds are playing.
According to the people who already have ceiling speakers, they are the most optimal solution if you want to have them in every room. Also, it depends on the size of the room, and the size of the whole living space in general. People mostly need five or six speakers so they can cover the whole apartment or floor. If you want to cover the whole space, you will have to choose powerful equipment.
On the other hand, if you need an advanced surround system for your movie nights, you can choose in-wall speakers that will save a lot of space in your room. Keep in mind that they can only be used in one room because there is no point installing them in all the rooms. But, you can buy two systems if you want them both in the movie room and in the bedroom for example.
Surely, you can combine these two types of sounding systems to – use a surround system in the living room, but combine the whole home with wireless Bluetooth ceiling speakers, to get the best possible performance.
They can be synced, or they can work separately too. You only need to hire a professional company, so they can customize their offer. The systems for office and commercial buildings can cost more than the home systems.
As a customer, you need to tell them if you have a limited budget, so they won't go over it. Keep in mind that if you need to take care of the sound in commercial spaces, or you want a concert experience, you will need to spend more money on that. If you want to install speakers in the kitchen and bathroom, make sure they are moisture and water-resistant, so the steam won't damage them.
Now, when you are sure you really want them, here are a few tips on how to choose them properly:
1. Find a reliable seller who offers a complete service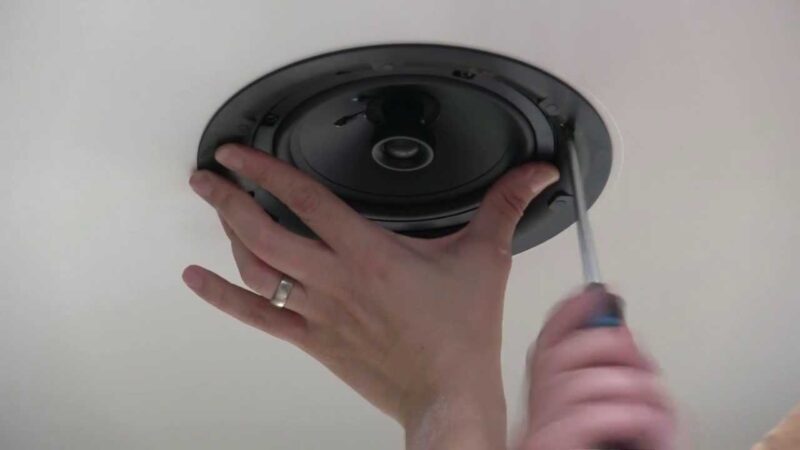 It's not just buying the system, bringing it at home, and realizing you don't know what to do with it. You have to find a seller who can offer the installation service, even though you will have to pay more for that. But, many companies offer free installation if you decide to buy the whole system from them. No one expects you to know how to wire the wires inside the wall, so you will anyway need some help with that.
2. Be careful with the walls and construction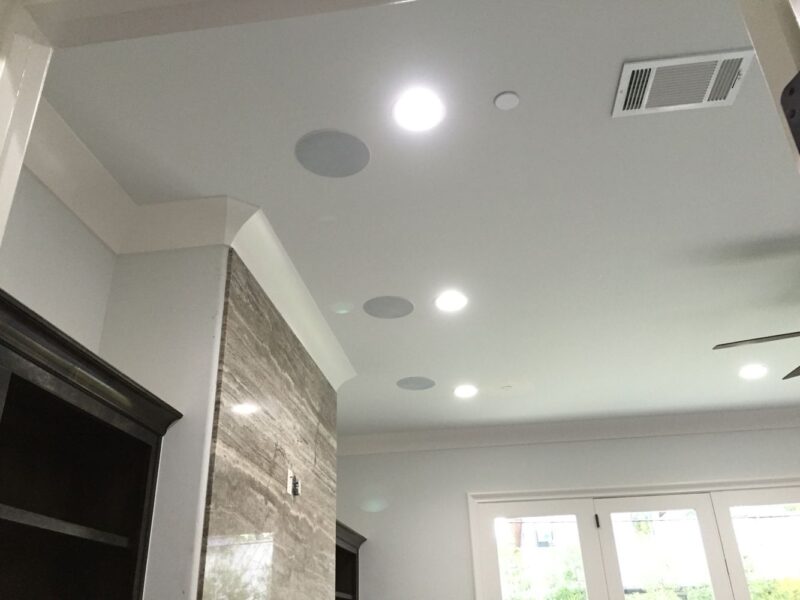 Not every wall inside your home is good for your speakers. Make sure it won't disturb your neighbors, or mess with the construction of the building. And we mention this because there are cases of installing something in the walls and messing with the stability of the construction. If you install ceiling speakers, make sure they are properly insulated so the sound stays in your house only, because for those above you it won't be that entertaining. But, choosing double and two-sided speakers can be great for those who use more stairs in the building.
3. Control the volume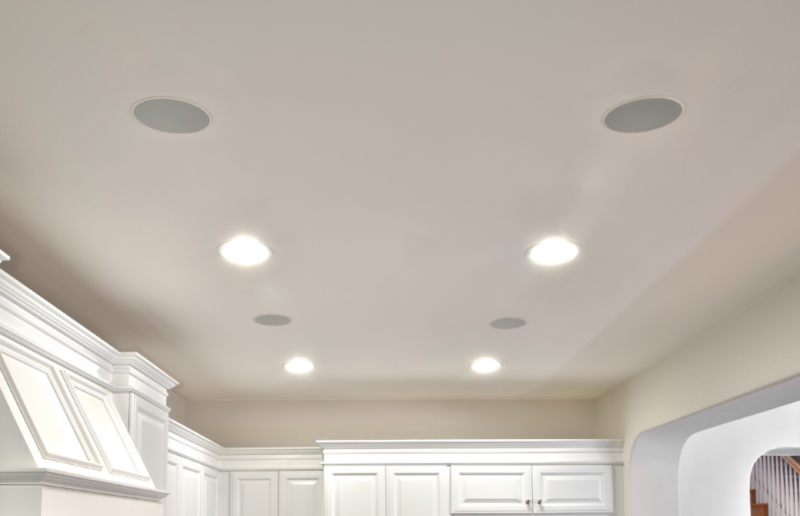 You can't go for default mode sounds, especially if you share your living space with other people, no matter if they are roommates or family. So, volume controllers are a must. If the system doesn't come with this feature, no matter how affordable they are, you have to avoid them.
4. Find the best quality-to-price ratio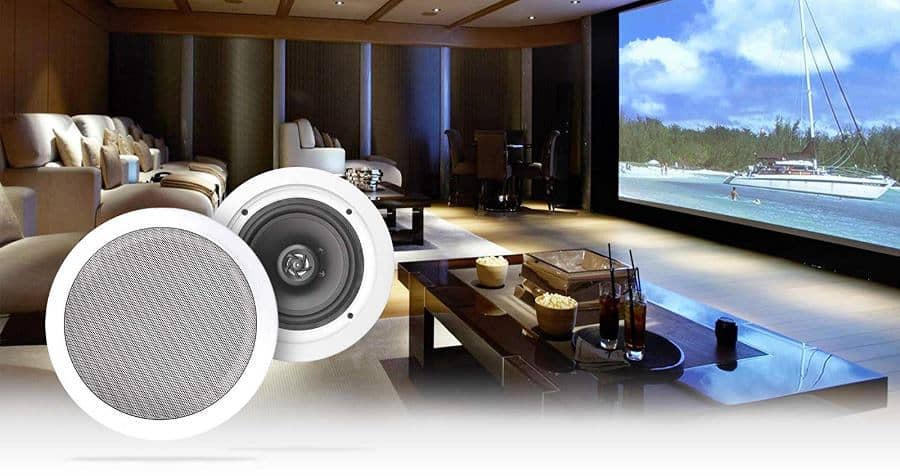 Sometimes good quality comes at a pretty affordable price. You only need to visit more stores, ask for more opinions and experience, and you will get there. A lot of people are spending thousands of dollars on advanced systems that are very sensitive to steam, cold weather, or even to usual wind, even though they are built-in, so they don't get the quality they prefer. You can start smaller, and upgrade the system later, as wished.
5. Find someone who will design the system for you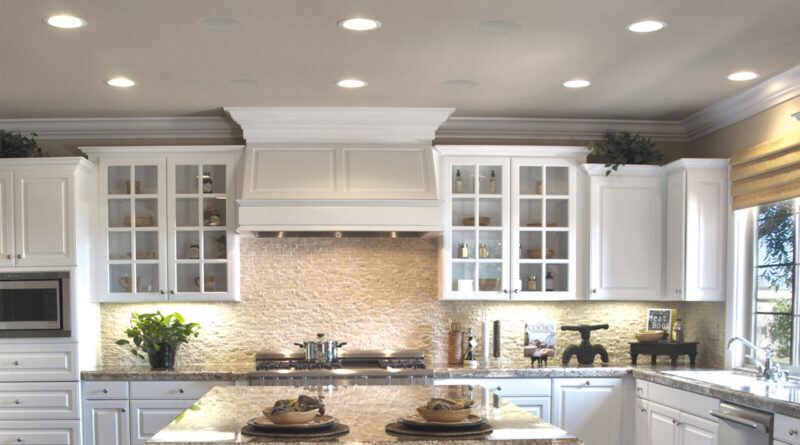 You can't be an electrical, acoustic, and mechanical engineer at once, especially if you are something completely different from that. That's why you need to find a company that will offer a complete service, since even the speakers should be placed in proper places, to provide the expected sound, and cover the whole area. Surely you don't want something to sound too loud, or too quiet. Only an experienced staff can help you resolve all those issues, and get the most of your new system.
6. Choose the best solution for your home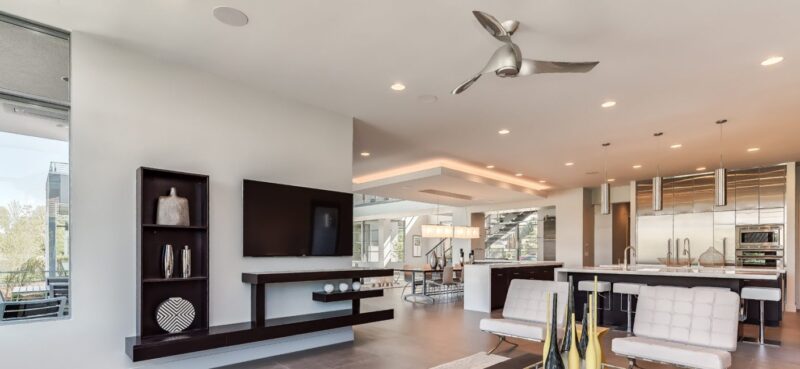 You may want something, but sometimes, some things can't go as planned. That's why you have to get the most of the conditions you currently have. You can expect to have five speakers installed if you only have space for four, but also you can't expect an exceptional sound if you use fewer speakers than needed. Choose the wireless Bluetooth controlling solutions, so you can always have access to the actions.
Our final thoughts
Now you know everything you need to know about the advanced sound systems for your home. But, don't jump for the first you find. Trust us that there is always something better, for an even better price to be found.
We hope that soon you will be able to properly enjoy your favorite music while you eat or you have a bath. We are waiting for your experience!