The kitchen is the soul of a house. If you have decided to renovate your kitchen and looked for a contractor, now is the right time to get some ideas to make the process easier. This article entails a list of some innovative ideas you can use to uplift your kitchen remodeling project.
Choose A Layout That Compliments Your Home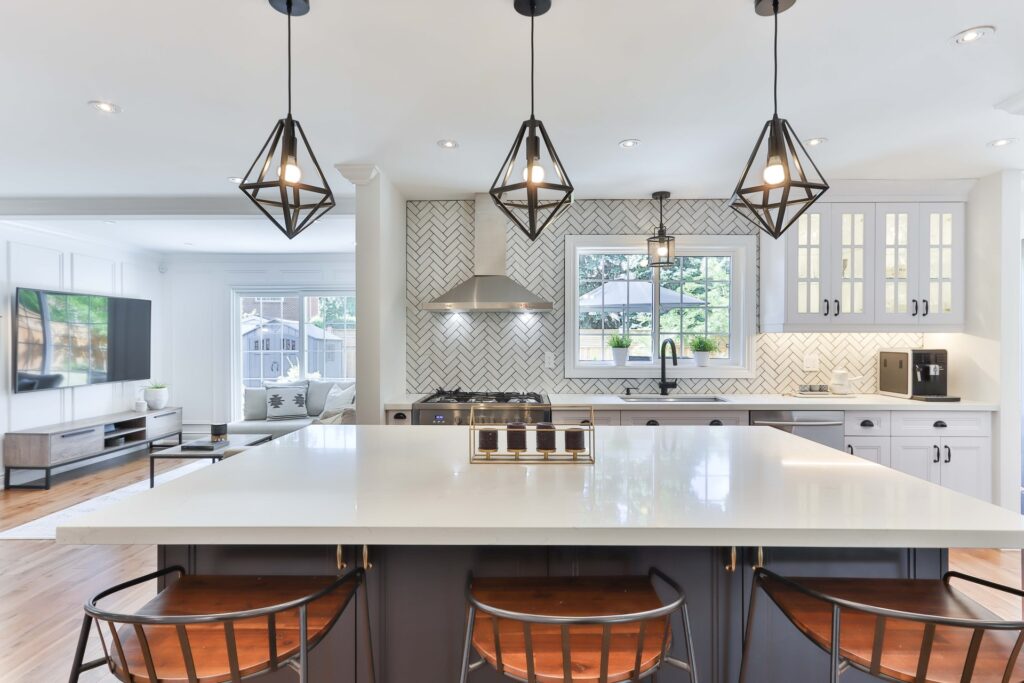 It's critical to get your kitchen layout correct because it has a significant impact on functionality. Using a variety of tried-and-true template kitchen layouts and adjusting them to your space, needs, and budget is one of the greatest ways to get started with the design process. Continue reading to see some of the most popular kitchen layout template options.
• Galley Kitchen — Cooking sections are close together – preparation, sink, and cooking areas are often parallel along the same wall, resulting in an efficient 'production line' layout.
• L-Shaped Kitchens — Because of the numerous corner units and efficient use of space, L-Shaped kitchens offer various storage alternatives.
• U-Shaped Kitchens– You can easily access the primary preparation, washing, and cooking areas in a U-Shaped kitchen.
• Island Kitchens — When paired with tall units with built-in appliances, island kitchens are one of the most popular kitchen layouts, creating a practical and efficient space.
Did Someone Say Luxurious? We Heard Lights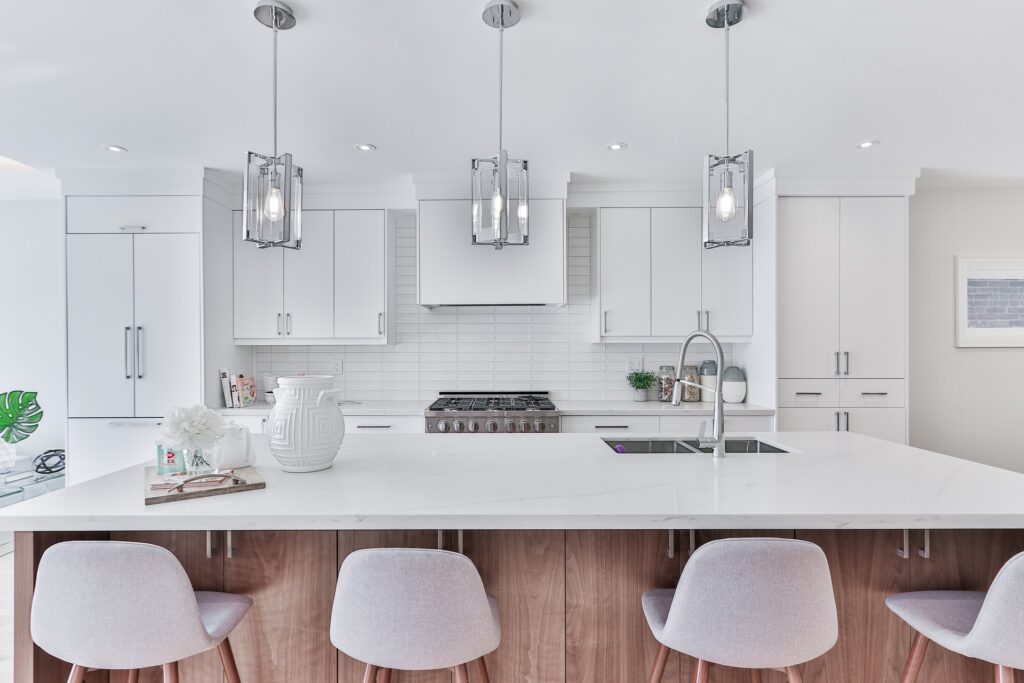 When it comes to kitchen design, lighting is frequently overlooked. With dated light fixtures, you won't be able to get a totally opulent look. Low hanging lights, especially above kitchen counters, islands, and adjoining dining areas, give the impression of a higher ceiling. Pendant lights are also a good choice, and you can use a pair or a cluster of them.
Another approach to make your kitchen appear more expensive is to use dimmers. At dinnertime, dim lights create a warm, brooding glow that creates an intimate ambiance.
Add Some Marble Lavishness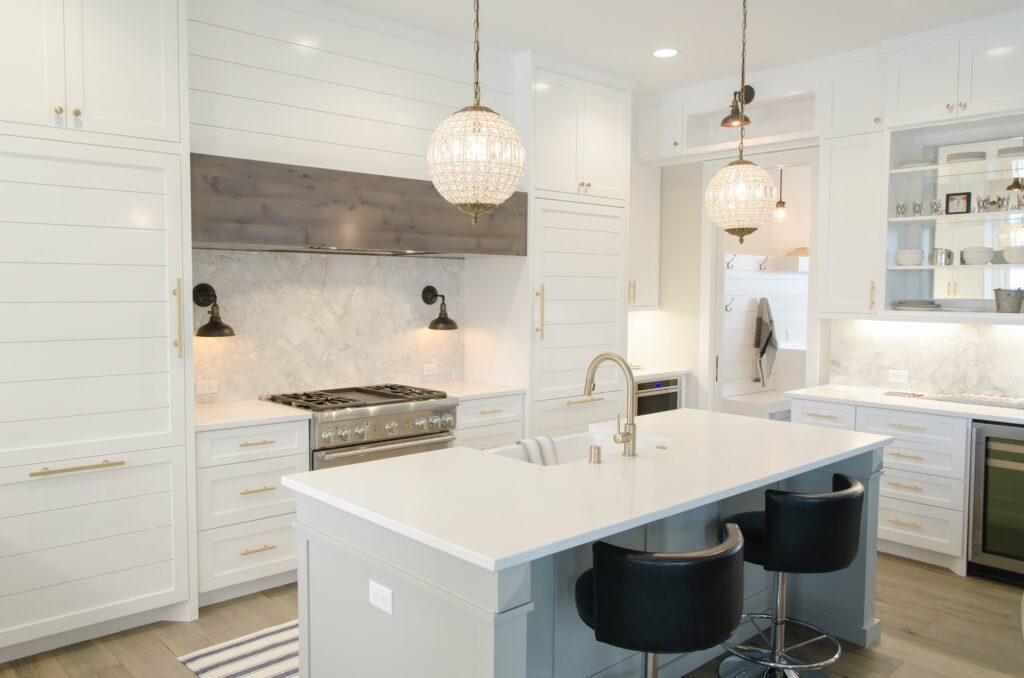 Who doesn't want to add grandeur to their kitchen with some marble? It adds sophistication and a touch of luxury to the space. Don't worry if your counters aren't made of marble. Using a few modifications and the help of a San Diego kitchen contractor, you may use this material for what it was designed for: luxury! Simply incorporate subtle touches of it into your present kitchen.
You can also create a small baking area in your kitchen with a pre-cut piece of marble. Marble tiles can create a stylish backsplash or refinish a section of the kitchen floor. Furthermore, marble complements practically any color scheme, and a small amount of it may instantly elevate the appearance of your kitchen.
Get Some New Cabinets
If you have dingy wooden cabinets and stone shelves in your kitchen, it's time to upgrade to modular units. They're versatile, offer plenty of storage, create a statement in your kitchen, and make it appear more costly. If you want to make a big statement, think about investing in a modular kitchen unit.
Conclusion
Remodeling a kitchen can appear to be a time-consuming and challenging task. However, if you have good taste, even the most minor elements may turn a drab kitchen into a million-dollar one!