Scooters can be good enough for long-distance riding, and to serve you through the town too. If you are into this, you are surely aware that they can be pretty powerful, entertaining, but also, traveling with a scooter is a challenge, depending on where do you live, or where do you need to go.
If you are a fan of this kind of adventure, it's time to start thinking about how you would like your trip to go. It would also be good if you could do the daily tasks around the city with just one scooter, but also to travel outside if necessary.
But why a scooter?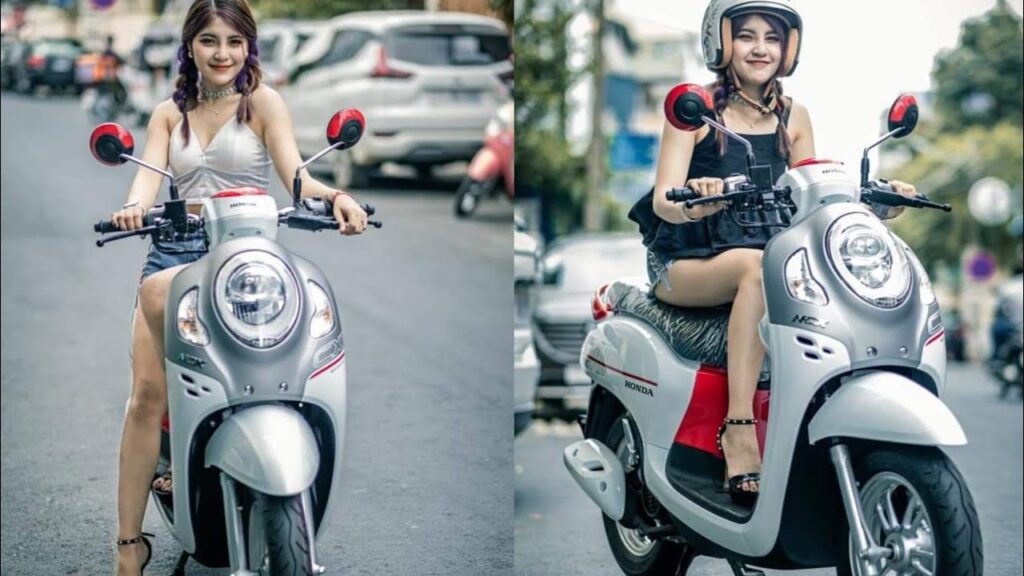 It is smaller than a car, which means that even in traffic chaos in the city, you can rely on it. In some ways, it reduces stress due to getting stuck in big crowds, and thus you would get to work faster or wherever you are in a hurry. Many people choose to take advantage of such scooters, and newer models are even more environmentally friendly and much less polluting the air. In practice, you contribute to reducing pollution by choosing a scooter instead of driving your own car.
You also need to choose a model that is quite powerful and fast, which will be practical for distances where you can not go on foot, and driving by car or public transport is unprofitable and will waste a lot of your valuable time.
Honda is considered a manufacturer that always gets the most out of its products, whether it is a car or a scooter. One of their most popular models is the Scoopy, and many will confirm that it is their primary commuting choice.
There are a few releases of it, with similar features, so let's take a look:
If you are looking for Honda Scoopy recommendations and specifications, here we are to help you out with it. Also, there are a lot of reasons why this model and its releases are always considered great for commuting.
It's really stylish and elegant, but at the same time, it looks like the retro releases, which gives you a unique experience while driving. Also, it's followed by complete ABS and ISS, and you will be comfortable due to the ergonomic design of the seat, and the whole vehicle in general. It's great for local drives, since the tank is pretty small, and you will need to refill every now and then. So, we suggest you not use it for long rides in places you don't know. Due to the medium-level performance, probably you will want to avoid it for long-distance rides, but commuting is maybe one of the best options on the market.
On the other hand, consumption is quite economical, so the small tank should not be such a big problem.
There is another important economic aspect, and that is affordability. It's really fair, given that you get a quality machine that you will probably use for decades if you take it regularly for inspections and regular maintenance.
A little history for the Honda Scoopy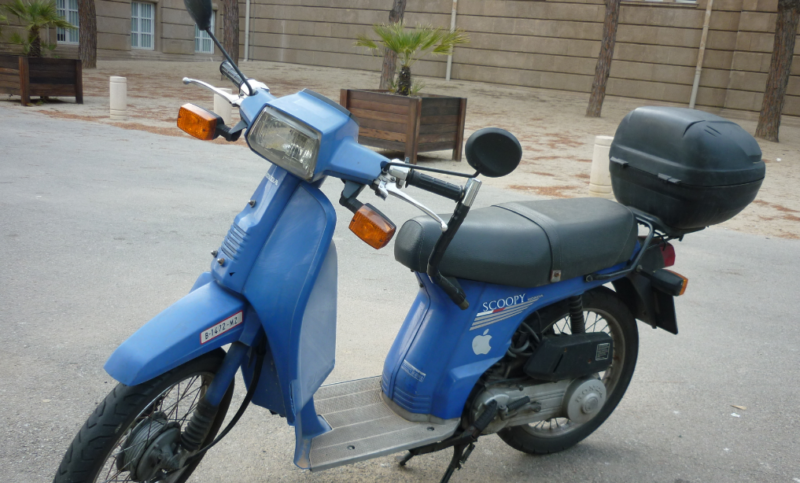 The first model was realized in 2010 and since then has attracted a lot of attention due to its stylish appearance. The latest is the 2023 edition, which only proves that Honda was and remains the undisputed manufacturer of vehicles intended for all generations, covering a wide range of people, lovers of driving. Five generations of the Honda Scoopy have been released so far, and all retain the distinctive clean look and sleek line of retro designs, with very few interventions, to make them more attractive.
What does the latest Honda Scoopy bring?
Better machines, better frame, implementation of new technologies, better ergonomic design, and increased rigidity of the construction, are just some of the changes, although at first glance it does not seem like much has been done.
The traditional panel has been replaced by a combination of digital and analog indicators, and from them, you can always be up to date on how far the fuel level is, how fast you are developing and how much you are using the available resources.
The engine comes with a capacity of 110cc, ESPS, PGM-FI, with a cooling system and automatic transmission, and develops up to 9.1 horsepower. Fuel consumption is part of the economical solutions to lower pollution, and with one liter you can travel between 55 and 60 kilometers, depending on what fuel you use and in what environment you drive.
Overall, this is a model that offers comfortable city driving but is challenging to use out of town, on the open road. However, it is not impossible, but you must plan every step well and be aware that there are more powerful machines than this one for that purpose.
Well, back to the starting question: Is Honda Scoopy the best model for commuting? And the answer is obvious that, given the consumption and features, it has all the predispositions to be like that.
What is commuting in general?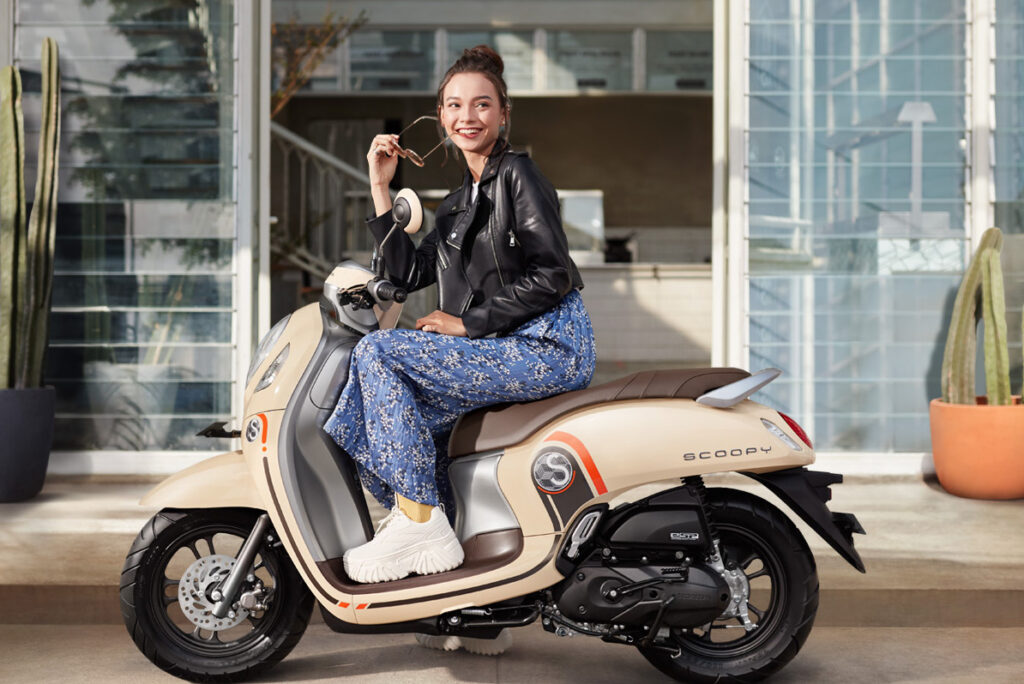 By definition, this is your daily activity of going to work from home and returning home after work. However, nowadays we cannot just stick to this definition, because in that process there can be many way stations, such as stopping at a post office, pharmacy, market, whether it is related to work or not.
Commuting also includes walking, battery scooters, public transportation, and bicycles and scooters.
Sometimes the term can be extended to going out into the suburbs in order to get some work done.
Well, can we come to a final conclusion?
Of course, in all the situations we have described, the Honda Scoopy, no matter what model you have, can be your faithful companion in these short and slightly longer adventures. The most important thing is to maintain it regularly, to always have enough fuel, but also to evaluate well what activities you will need to complete today. Choose the one that is best for you, and if you choose the Honda Scoopy, you will surely have a two-wheeled friend who will always be with you when you need it most.