PAT tester is an acronym for Portable Appliance Testing, also known as PAT inspection. This testing ensures that all electrical appliances are working fine and as expected. The PAT testing procedure is carried out once in a while for all appliances. The testing procedure starts by simply observing a portable appliance, and then a visual inspection is carried out for surety.
At last, the procedure is concluded by carrying out a formal inspection by the person who is deemed to be competent to perform the test. PAT testers make sure that all electrical shocks are prevented by detecting any problem that is about to occur. That said, even before a problem occurs, it is detected and a fix is being worked on, for safety. The procedure of PAT testing is regulated by the Safety, Health, and Welfare at Work Act 2005 in Ireland.
Why Is PAT Important?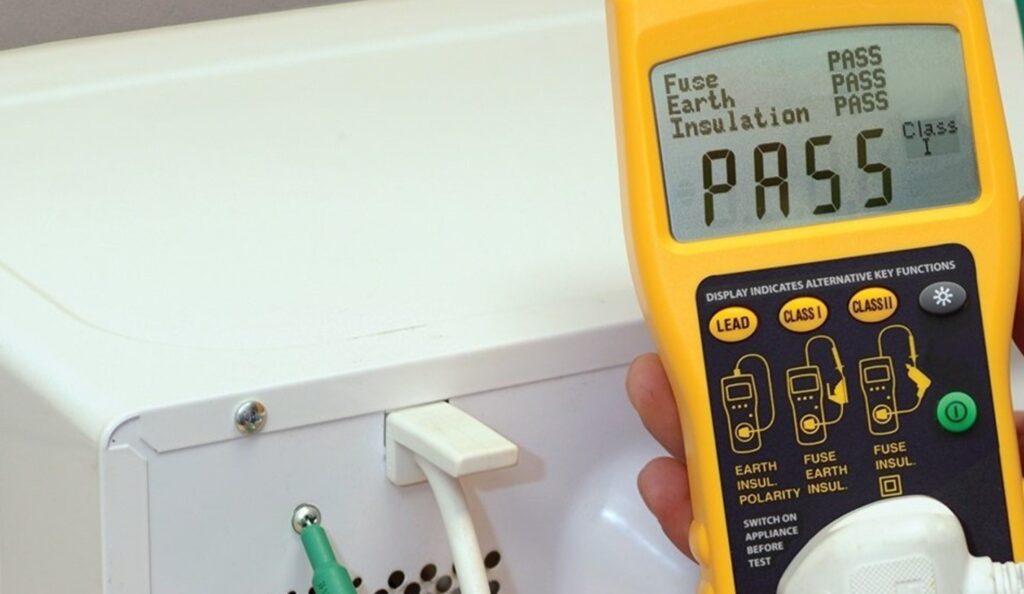 An employer or the manufacturer is liable to show that they are concerned about the systems that operate in their facility. That said, they need to make sure that every system that is being used in their place and worked in by the public or their employees is maintained for safe operations. The best way to ensure this is by getting the machines and systems routinely checked and having the results documented.
The regulations laid out by the health and safety department require that all electrical appliances are safe and well-maintained to make sure it doesn't harm the workers. Several equipment manufacturers say that the machines should be inspected at regular intervals. A few pieces of equipment being operated can easily sustain more damage than others. PAT tests are not carried out by just anyone, only the ones who are deemed competent for the tests are employed for this purpose.
Even the handheld equipment is required to be tested for performance since they are held in hand and moved more than the other options. This may lead to rough handling at times, thereby leading to more damage and early failure. As per the legislation, the ones deemed for the test can perform it by using a PAT tester or an instrument. Some instruments are developed specifically to carry out PAT inspections.
The testing is often carried out in-house by some large organizations since they have competent people and the instruments available. This results in saving time and costs, thereby ensuring flexibility as to when PAT will be carried out.
The Appliances That Need To Be PAT Tested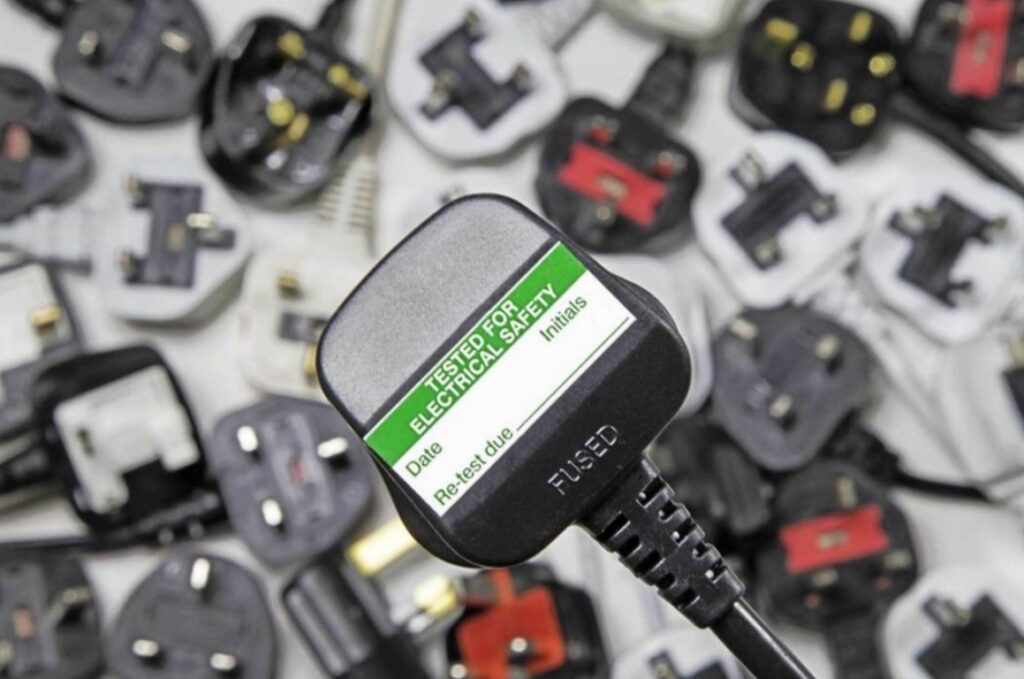 You need to determine the appliances that need to be PAT tested. The process of determining is not as difficult as it seems. As far as the legislation is concerned, the portable appliances include all equipment that is being operated in a facility and not fixed. Instead, they are connected to a fixed generator or any installation. They said, any appliance that leverages a flexible plug or cable and a socket, qualifies as a portable appliance.
Such appliances include printers, electrical drills, PCs, kettles, monitors, and also some of the larger appliances, the photocopiers, vending machines, and similar other appliances. It means that a cordless power tool is not required to be PAT tested separately. Only the equipment to which they power needs to be tested since it is held to a different standard.
The most commonly tested items using the PAT test are the electrical cables, as they are the common sources of safety hazards. All the 110-volt equipment including the 3-phase equipment needs to be tested.
What Does Portable Appliance Testing Involve?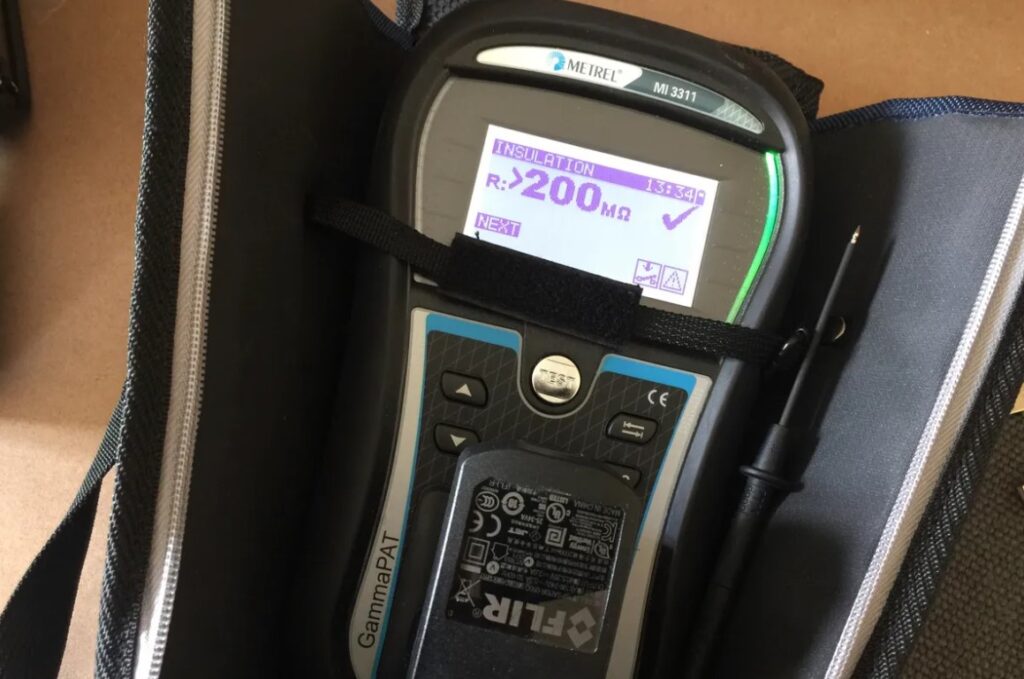 Three major steps are included in the PAT testing procedure according to the Health and Safety Executive (HSE).
• User Checks: Each person operating any electrical equipment should receive some basic instruction from the experts, or the manufacturers on how to operate them. It should include all potential dangers that need to be wary of. The users should visually inspect the appliances to make sure they feel comfortable using them. This way they will be sure of all visible deterioration, dangers like water hazards, catching of wires beneath the desks, etc.
• Formal Visual Inspections: A formal visual inspection comes into the picture only when equipment fails to perform or is utilised in high-risk environments including theatres, workshops, or labs. There are local legislative bodies that govern the electrical equipment and also inform when the appliance needs to be visually examined. When the inspection becomes necessary, the person in charge of the area will arrange for a round.
To perform the visual inspection equipment is disconnected from the power supply, and the plug cover and equipment casing cover is also removed. The appliance should not show any sign of internal heating, entry of liquid, overheating, dirt or dust.
• Manual Inspection Using PAT Tester: Manual inspection of the equipment ought to be done by a qualified individual who has received the required training and equipment. To ensure the safest results, we recommend employing only licensed and experienced testers. The appliance that needs to be tested undergoes ground continuity initially. In addition to it, insulation resistance, lead polarity, and the success of the PAT test are ensured as well. After the test is completed, the electronic test is marked with a pass or fail label and the results are logged off for future reference.
If an appliance fails, it needs to be taken out at the earliest possible. It then should either be replaced or repaired. If the appliance is sent out for repair before its installation another PAT test is carried out to make sure it is safe to be used again.
The Bottom Line
Whenever we hear of PAT testing, there is only one thing that comes to our mind, safety. This testing ensures the safety of employees, the facility, users, and the business as a whole. The test is critical to make sure that electrical equipment meets all safety standards. You should always keep in mind that it is safe to get the equipment fixed than to feel sorry afterward. The test needs to be carried out at regular intervals to ensure continuity of use.