With quick results and convenience, at-home rapid antigen tests for detecting COVID-19 are here to stay. Here's some information on how to use them most effectively.
At-home COVID-19 diagnostic — also referred to as rapid antigen or over-the-counter COVID-19 — are an important tool in controlling the spread of COVID-19. They can be taken anywhere, at any time, regardless of if you have COVID-19 symptoms. They are also low or no cost and give you results within minutes.
Rapid ones are a vital risk reduction measure because the sooner you know whether or not you have COVID-19, the sooner you can isolate and notify others who may have been exposed.
While helpful, at-home corona diagnostics do have limitations — especially if you don't have noticeable symptoms. Here is some important information you should know about at-home rapid tests, including how to get them, when to take them, and how to ensure you get the most accurate results.
Understanding The Basics Of At-Home Covid-19 Diagnostic Tests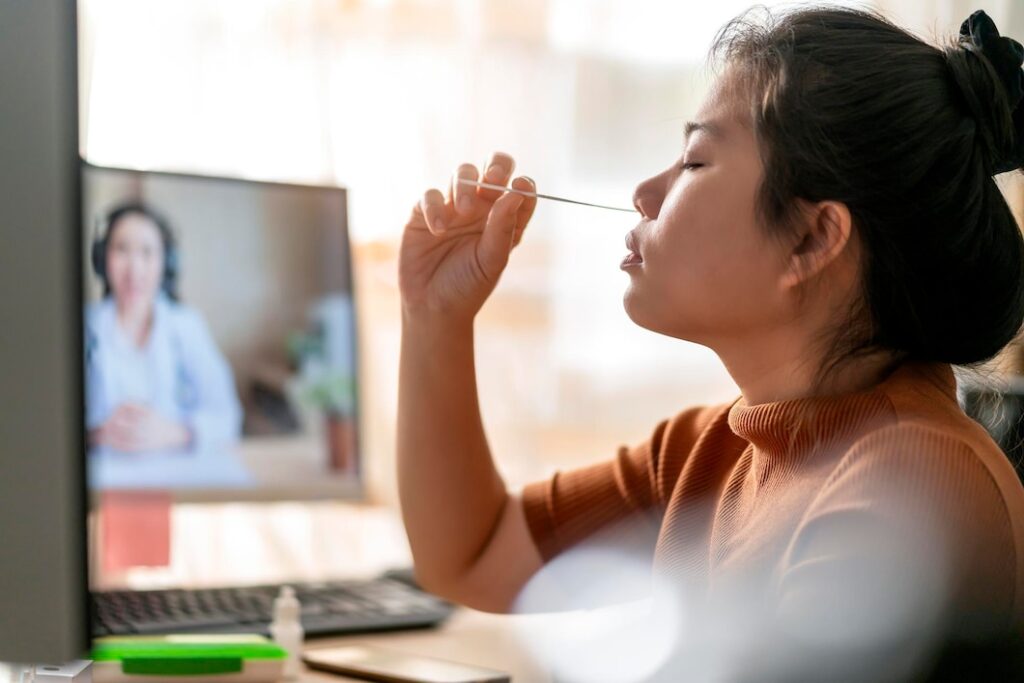 The FDA granted Emergency Use Authorization (EUA) to at-home COVID-19 rapid antigen test, which is available without a prescription. All of the approved ones detect current active infection by identifying proteins from the SARS-CoV-2 virus, the virus that causes COVID-19, from mucus samples taken by a nasal swab.
These are designed for anyone age 2 and older and provide results within 10 to 30 minutes. They work whether or not you have symptoms, but if you're symptomatic, the various manufacturers recommend completing it within 6 to 7 days of the start of symptoms for accurate results.
Some of these use an app to report results, while others rely on you to report your positive result to your physician, who will in turn notify public health agencies.
The Best Time To Take An At-Home Covid-19 Rapid Antigen
According to the Centers for Disease Control and Prevention (CDC), you should do it immediately if you're experiencing symptoms. If you had a potential exposure but don't have symptoms, the CDC recommends waiting 5 days after exposure and then testing again 1 to 2 days after that.
Additionally, if you're planning to go to a large gathering, the CDC recommends taking a rapid antigen right before or as close to the time of the event as possible.
Interpreting Your At-Home Covid-19 Results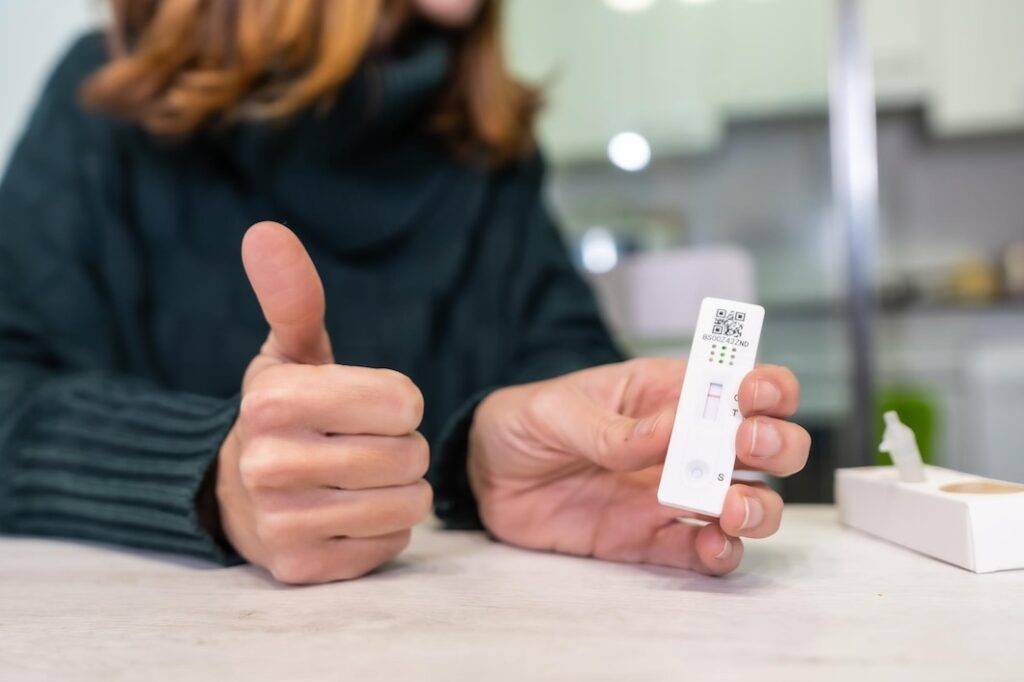 There are three possible results of an at-home COVID-19 rapid antigen test: positive, negative, or invalid.
A positive result happens when you see two lines appearing. According to the CDC, a positive self-test is highly reliable in detecting current COVID-19 infection.
A negative result happens when only the control test line appears. The CDC says a negative test doesn't definitively rule out COVID-19 infection, especially if you have symptoms. That's because rapid antigen tests are not as sensitive as molecular ones. You're also more likely to experience a false negative in the early stages of infection or if you don't have symptoms.
An invalid result happens if the control test line does not show up. In this case, the test didn't work properly and you'll need to take another.
When Is A PCR Better Than A Rapid Antigen?
Polymerase chain reaction (PCR) tests are still considered the gold standard of COVID-19 testing because they offer the highest level of sensitivity, meaning they can detect amounts of viral material that at-home rapid antigen may miss. This makes PCR particularly beneficial if you have a known exposure but aren't yet showing any symptoms. These can detect the virus earlier in the course of an infection, sometimes before symptoms appear.
Additionally, if you do have symptoms but continue to get negative on a rapid, a PCR can help confirm with higher accuracy whether or not you do have corona.
One thing to note about PCR is that they are so sensitive that you may continue to get positive results for corona for weeks or more, even if you no longer have symptoms and aren't contagious. Rapid antigen, however, are more likely to only show up positive if you are currently shedding COVID-19 virus particles.
If you get positive on a PCR test, the CDC recommends testing again 5 days later via a rapid test. If you continue to test positive, then you're likely to still be contagious and should continue isolating for an additional 5 days. Having two negative rapid tests 2 days in a row after a confirmed positive can give you more confidence that you're no longer contagious.
How To Ensure The Most Accurate Results From An At-Home Covid-19 Test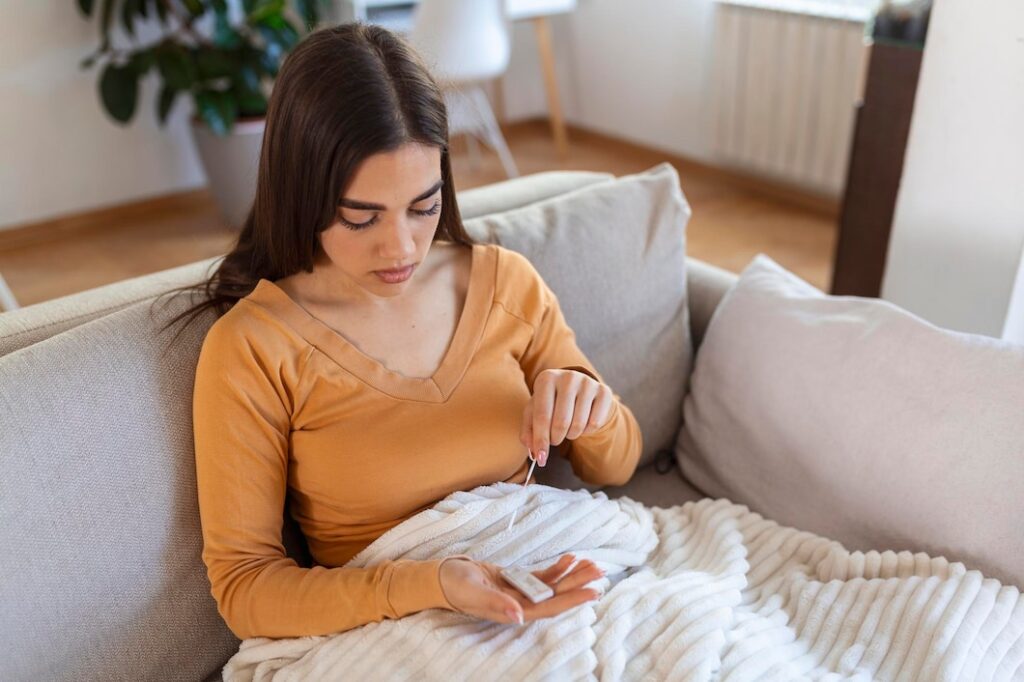 Here are 7 tips to help you feel more confident in your rapid antigen results:
• Make sure the test you buy is on the list of FDA-authorized at-home COVID-19 diagnostic tests.
• Wash your hands before opening the kit so as not to contaminate the contents.
• Don't open an at-home test until you're ready to use it.
• Store your unopened tests according to the manufacturer's instructions and at a temperature recommended by the manufacturer. Extreme heat and extreme cold can affect the results of the test.
• Follow the directions exactly as written, including waiting the required amount of time before reading the results.
• Note that some test kits recommend serial testing, or repeating the test twice in 3 days if you don't currently have symptoms. Multiple negative tests can give you more confidence that you aren't infected.
• Check the expiration date. In some cases, the expiration date for a test may be extended. This means the manufacturer provided data showing that the shelf-life is longer than was known when the test was first authorized.
How To Get At-Home Rapid Covid-19 Diagnostic Tests
The federal government is no longer offering free at-home tests, but they can be purchased online, in pharmacies, and retail stores.
Conclusion
Many private health insurance plans will reimburse the cost of up to eight tests per person per month during this public health emergency. Some insurance plans cover the cost of at-home rapid COVID-19 tests up front without requiring you to submit a reimbursement claim. Reach out to your insurance provider to find out their coverage details.