Do you have several leather bags that you don't know how to pair with your wardrobe? Or are you thinking about making an investment and purchasing one that'll be suitable for most occasions you find yourself in? Whatever issues you're facing, it is quite important that you properly match your leather bag or bags with your outfits. If you don't know how to do this, here is a list of 5 tips that'll help you match a specific bag type with your clothes:
1. A Tote Bag – For All Occasions
One of the first options is incredibly diverse, which is why you could wear your tote bag with literally anything, except for evening attire such as an elegant gown. For instance, if you're heading to work, you could pair it up with a formal suit or if you want to make yourself look a bit more casual, pair it with some jeans and an airy shirt. Keep in mind, the colors should also complement one another, hence, be careful about your selection.
2. A Clutch Bag – For Formal Events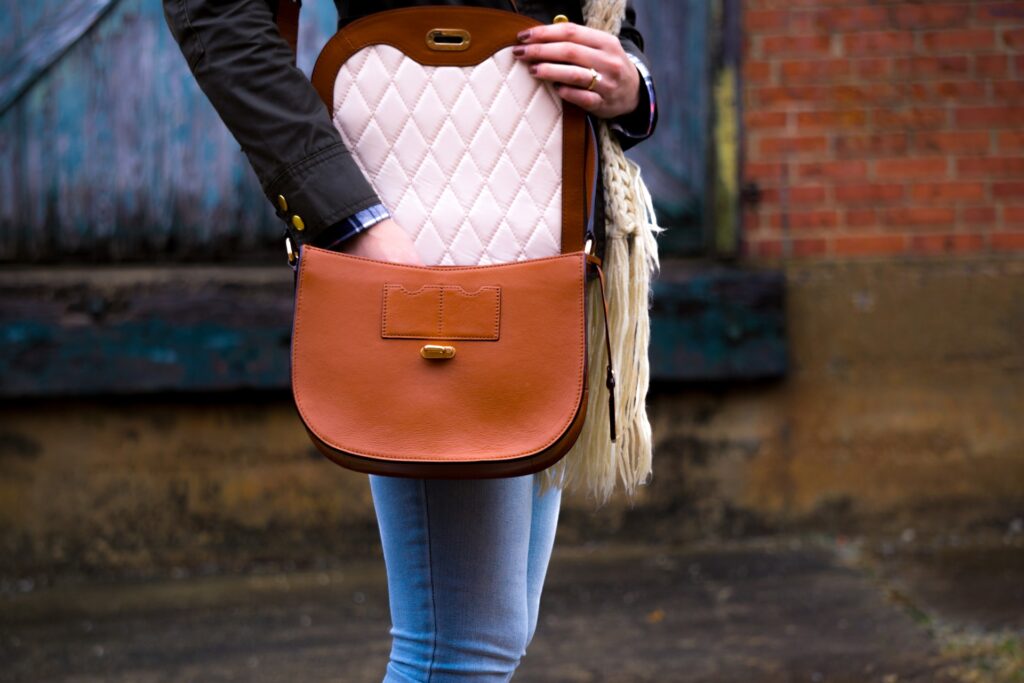 On the other hand, if you need to go to a formal event where you'll wear an elegant dress or gown, choosing a clutch bag might be the most suitable decision. There are options that feature a chain, meaning that you could wear it over your shoulder, but if this isn't your thing, you could always choose to take the chain off and carry it in your bag. You should remember, the clutch bag is an extension of your attire, meaning that you should match it with your accessories and with your shoes as well.
3. A Backpack – For Casual Situations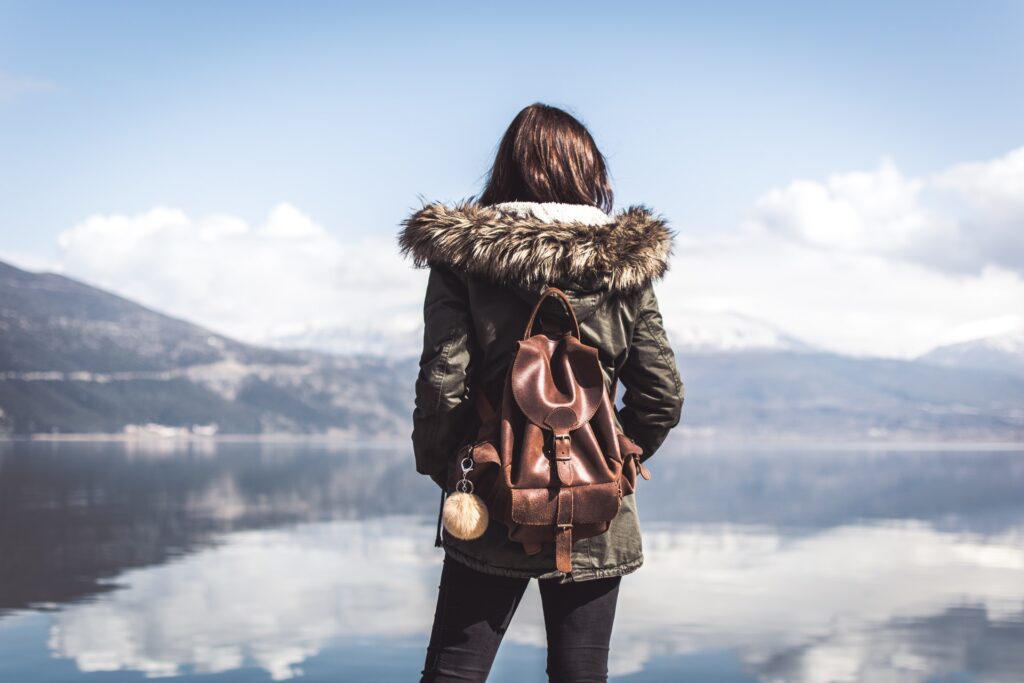 Whether you're heading to school or if you want to create a casual look, you might want to opt for a leather backpack. If you are looking for London leather goods there are plenty of stores around the city, but finding a quality leather backpack or bag might be trickier. They come in a wide range of colors, styles, and sizes, and one of the most important things that you should consider when matching it with your outfit is the color. For instance, if you're wearing pastel-colored clothes, you might want to choose a brown leather backpack since it'll make you stand out from the crowd.
4. A Slouch Bag – For a Modern Look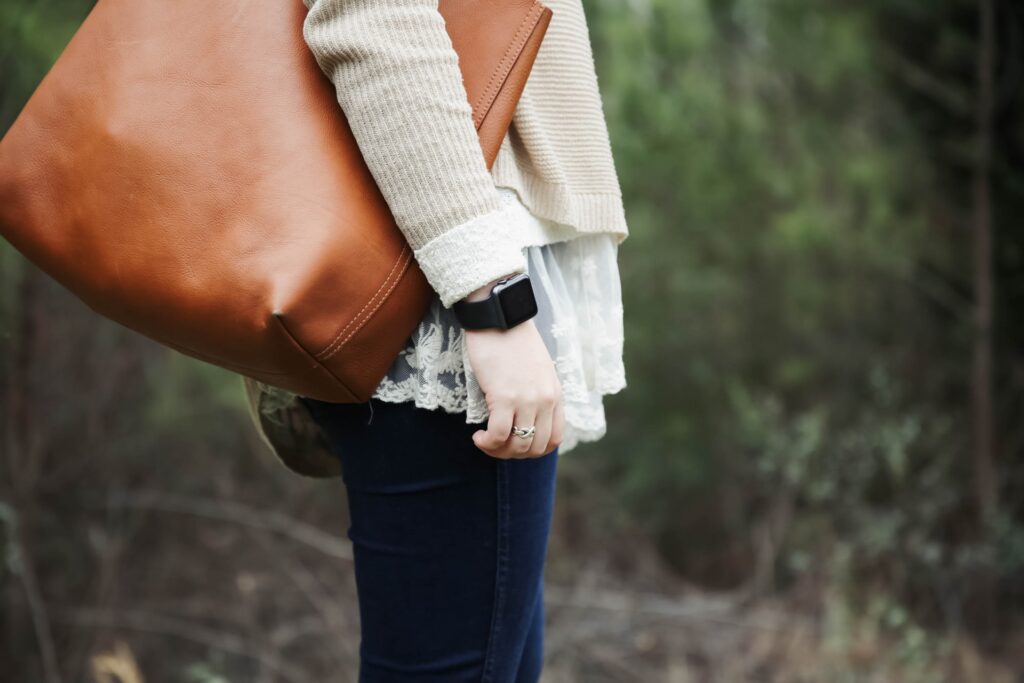 If you're into fashion, you could opt for wearing a slouch bag with your outfits, however, you must ensure that they don't draw attention from your outfit, instead, you'll want to consider the shape, color, and size of the slouch bag. For example, choosing a bigger option is more suitable, mostly because it'll go well with a wide range of clothes such as skinny jeans and a tight shirt. You could also pair it with some leggings that'll create a fashionable and modern look.
5. A Casual Bag – For a Casual, Yet Practical Look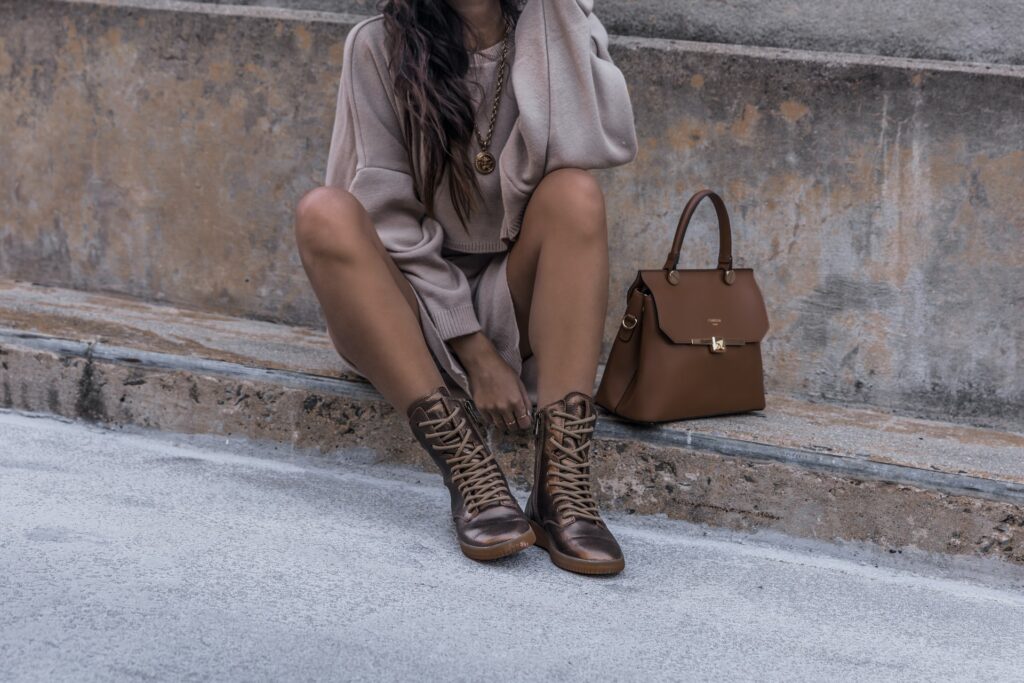 Last on our list is casual bags that are incredibly popular nowadays. These are quite suitable for going out or to work, which means that you can create a casual, yet entirely practical look. You could, for example, choose to wear it with sleek outfits, however, you could also pair it with floral, airy dresses or a skirt paired with a cardigan. Keep in mind, always pair it with the dominant color of the clothes you opted for wearing. Visit the link to Vibe Clothing Company to browse through a variety of cardigans.
Conclusion
If there is one thing that you should take away from this article, it's the fact that you must pair your bag with the occasion you'll find yourself in. Besides this, think about the color, size, as well as style of the bag you'll be wearing. So, now that you know what you need to consider, don't lose any more time, instead, you should try some of the styling tips we mentioned in our article above!