Summer is the time of the year in which each of us is freer. It is the time of the year when vacation days are most often used to get a good rest and recharge the batteries for the upcoming work season. That's why most of us focus on finding the most suitable way to rest, and most of the time it's through traveling and exploring new places. For that reason, before going on a trip, first of all, you need accommodation in which you would spend your time sleeping and resting. In such moments, there are usually applications like Airbnb that are useful to find accommodation according to the budget that we have determined.
Speaking of Airbnb as an application and platform for finding the ideal accommodation when we go on a trip, it is good to mention that a large number of people have accommodation that they rent through this application. It is about a platform that has the best organization and offers ideal conditions both for those who give their accommodation for rent and for those who are looking for accommodation. The application has its own rules and procedures that give both parties security in the placement process but also give particular synchronicity to the processes, which in itself represents a practical tool that is of great help. But even so, proper flawless management is required by accommodation owners who rent out their accommodation through Airbnb.
We know that each of us wants to be mobile, that is, to go everywhere and from the place where he is to perform his duties and tasks. With that, a remote option is needed that will give Airbnb owners the ability to manage their accommodations, but very often they don't know the benefits or don't know how to do it. But don't worry, there are guidelines that you need to know, and we have already researched them and will present them to you in the form of tips that you will learn today. So with great attention, follow us to the end of today's article and see how to Manage an Airbnb Remotely and see what you can implement in managing your business without too much effort for you. Let's get started!
1. Offer an option through which guests can check in and check out themselves – if you don't want to have to check in guests yourself and if you want it all to happen without you, you need to design and offer a process that will allow guests to check in and check out themselves. That's already what most Airbnb renters do, so you can take an example from them. You just need to explain to them where the key is, leave them information about everything they need to know about the accommodation, the surroundings, and important information about the accommodation and surroundings, and then they will do the rest themselves without the need to contact you.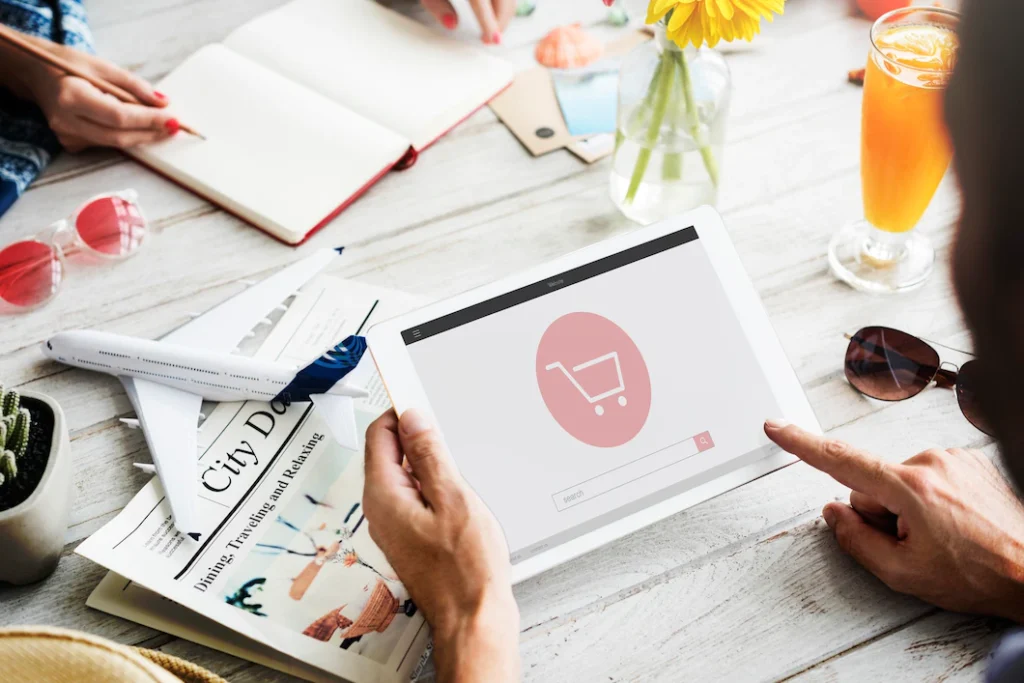 2. Start using software that will allow you to manage your Airbnb accommodation from a distance – so that you don't need to be constantly in communications, read requests, and emails, and don't need too much effort, you can also decide to use software or an application that will offer you remote Airbnb management.
All you need to do is look at what is already available as an option, look at the advantages of each of the options that are offered to use for remote management, and then according to your needs choose the one that is best for you. you so that you can perform the management without too much effort.
3. Hire professional maintenance and cleaning service who will know exactly when to leave the accommodation – most Airbnb owners clean and maintain the accommodation themselves, but also check in after guests leave to see if is everything OK. But you don't have to do that anymore! All you need is to hire a team, a company, or two people who will be responsible for cleaning and maintaining the space you rent.
That way you won't need to go and do checks, clean the accommodation and make it ready for the next guests, but someone else will do it according to your instructions.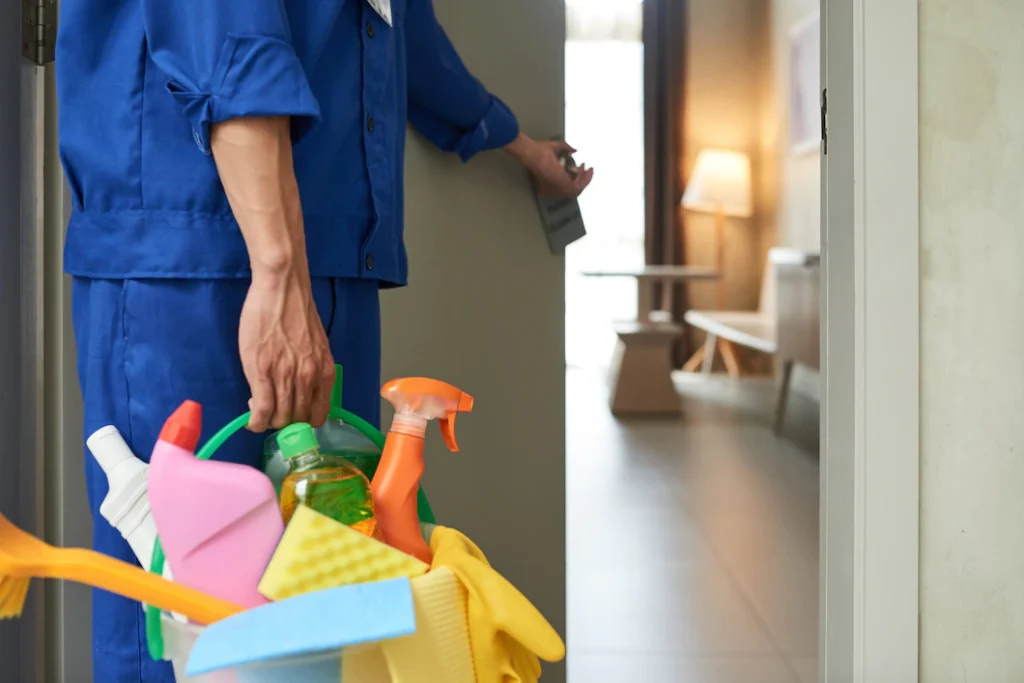 4. Speaking of maintenance, find professionals who are available at any time for any problem – we all know that in Airbnb accommodations there can be a surprise problem at any time that needs to be solved in a short time because if not resolved in a short time the guests will be dissatisfied. That is why it is important to find a professional team that will be trained as soon as possible and will be able to respond at any time to any remark or to solve any problem, defect, or unforeseen circumstance. Therefore, make a good effort to find a team that first of all know how to do their job, but will always be there for the guests in case of any malfunction that needs to be solved.
5. Make a list of frequently asked questions and answers to them that will be available to guests – so that you don't have constant communication and you don't need to constantly go to the accommodation, it would be good to make a list of frequently asked questions. That way, you will be able to answer all the questions that the guests will have, but you will also be able to show how caring you are, how helpful you are, and how exactly your accommodation is the right choice for anyone who wants to come to your city. So make an effort to do this and see how satisfied your guests will be, and you will be able to enjoy somewhere on the side of the accommodation without having to constantly contact the guests and go to checks or visits to the accommodation.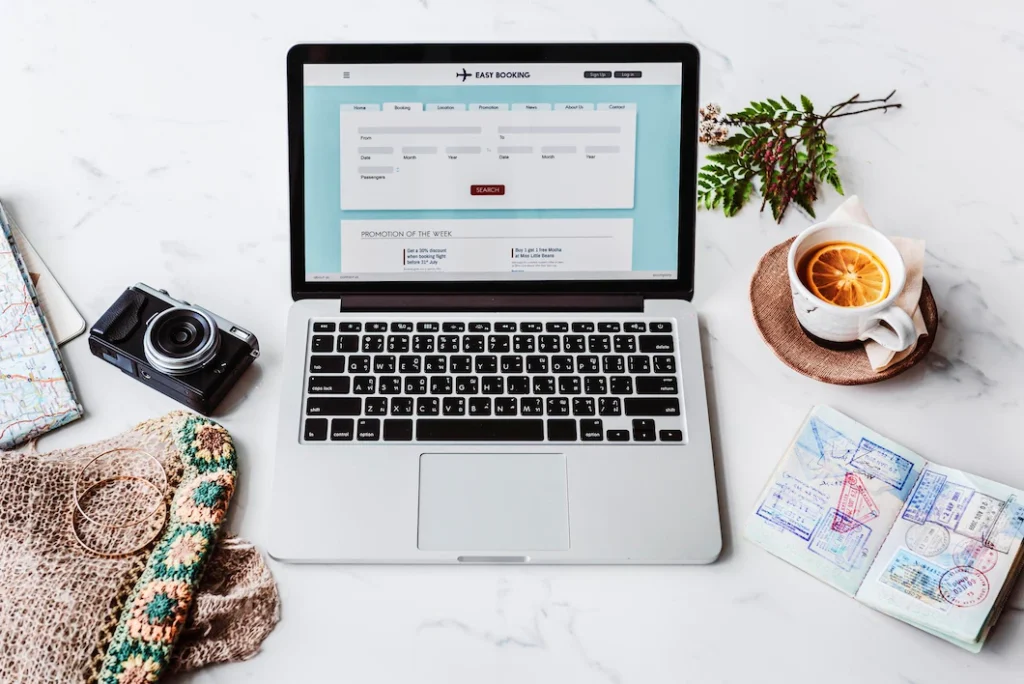 Airbnb is the perfect platform that not only allows guests to enjoy their vacation and travel but from now on it can also allow owners to manage without too much effort and without the need to be present for everything that happens. All you need to do is use these tips if you manage an Airbnb accommodation, add something else to make your work and management easier, and enjoy doing it remotely.