Remodeling the floors in your home is a significant decision for a homeowner. With so many choices available, it's remarkable that anyone can decide which material to use. If you're currently in the beginning stages of remodeling the floors in your home, then you've found the right website on the internet. Keep reading to learn about the pros and cons of this impressive material so you can come to the right decision about what material to use for your own project.
There are many things to take into consideration when it comes to choosing suitable material for the floors in your home. Everything has pros and cons, but we like to think about flooring positively, so we'll first talk about why laminate flooring is one of the most popular options available today.
Plenty of Options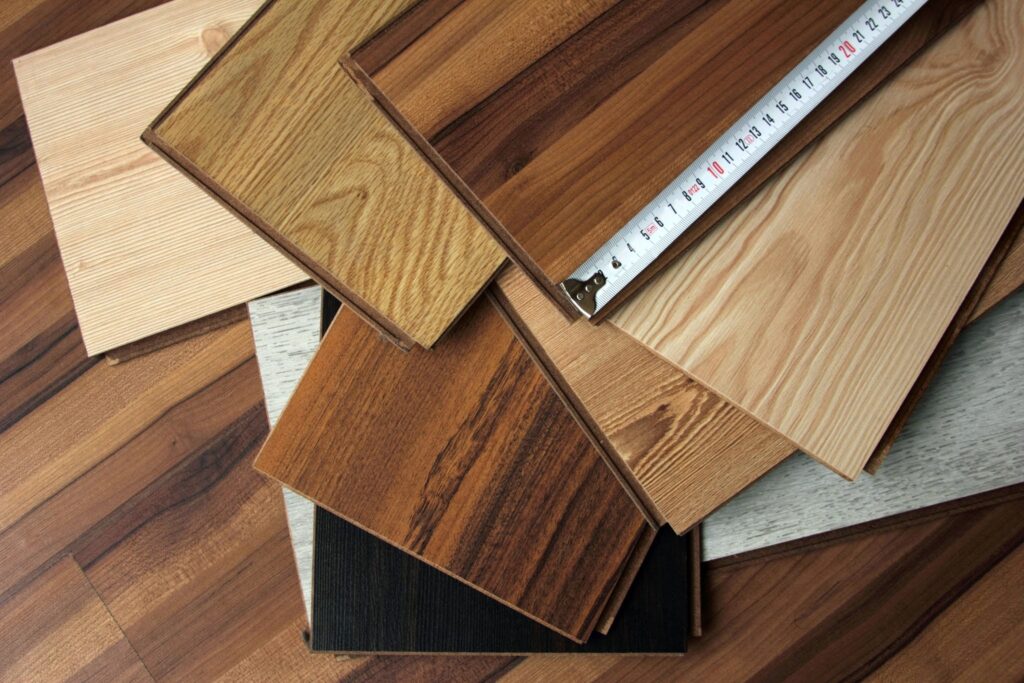 Laminate flooring has been around since the '70s, so it shouldn't come as a surprise that there is a style to suit every need. Whether you're attempting a southern farmhouse aesthetic or a coastal beach cottage, there is a laminate flooring style that would appeal to you. Being able to choose color and length is a plus but choosing the texture you want is absolutely incredible. Laminate flooring is well-known for its variety of options, so if you're looking for a unique style, laminate flooring might be the best option.
Laminate is Cost-Effective
There's no denying that hardwood floors are incredibly pleasing to the eye. But there's also no denying that hardwood floors can be a lot more expensive than other options. This is where laminate is an excellent option for those who would like hardwood floors but can't necessarily afford them. With the incredible number of options available with laminate, there is undoubtedly a set of laminate floors that look exactly like the hardwood floors you have in mind. There really isn't a need to break the bank with natural floors when you can have floors that appear just as beautiful.
Easy to Care For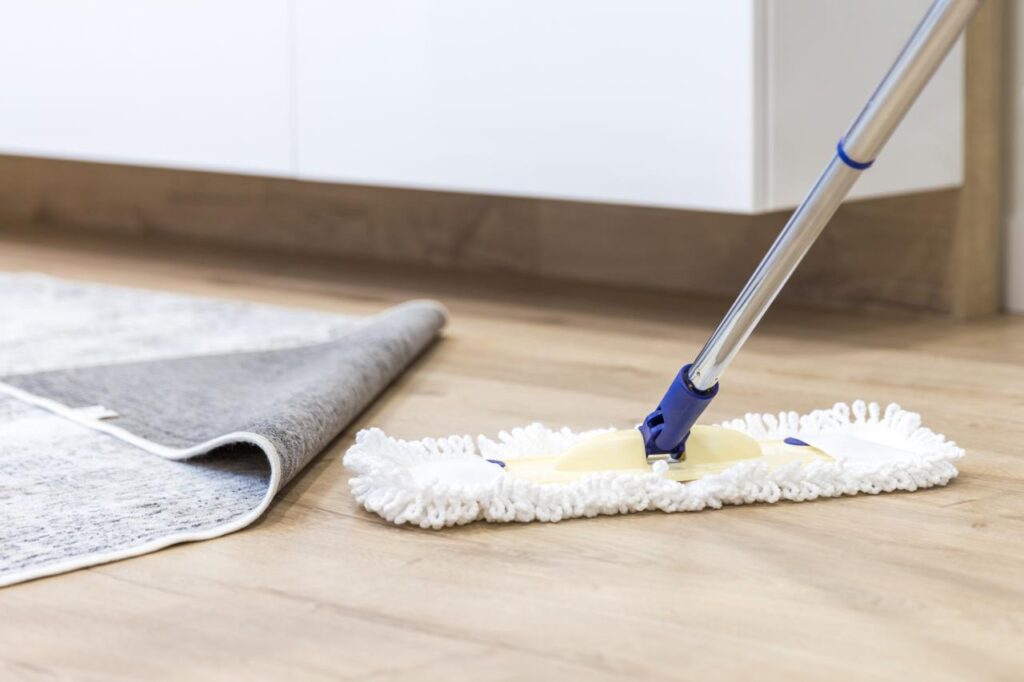 Only some people desire to spend much time and/or money on maintaining hardwood floors to the degree they require to maintain that sheen we all desire. Ease of care is another reason why laminate flooring is so appealing. With just a little water, you should be able to clean your laminate floors regularly. Of course, you shouldn't submerge your laminate floors in massive amounts of water, but you wouldn't want to do that anyways. Besides regular sweeping or vacuuming, you should have no issues taking care of your laminate floors.
DIY-Friendly
One of the most remarkable features of laminate floors is that they're DIY-friendly. Even those with minimum carpentry skills could easily put down a laminate floor. Before putting down a laminate floor, you'll want to ensure that you have all of the necessary materials, including, but not limited to, the list of required equipment located on the boxes of laminate flooring you purchase. You also want someone to help you if some spots are more manageable with two people. Offer a friend some dinner and drinks, and you should have someone to help in no time.
Unfortunately, there are positives and negatives to everything in life, so we have to discuss the cons of laminate flooring. Keep in mind the pros while reading ahead so you can make a well-rounded decision once you're ready to.
Susceptible to Damage
While laminate floors can last a very long time, they can also be highly susceptible to damage. One of the biggest concerns regarding damage to laminate floors is water and moisture damage. According to Forbes, laminate floors exposed to large amounts of moisture should be taken up and replaced as soon as possible. So if you're planning on remodeling a moist area in your room, think twice about using laminate.
Hard Material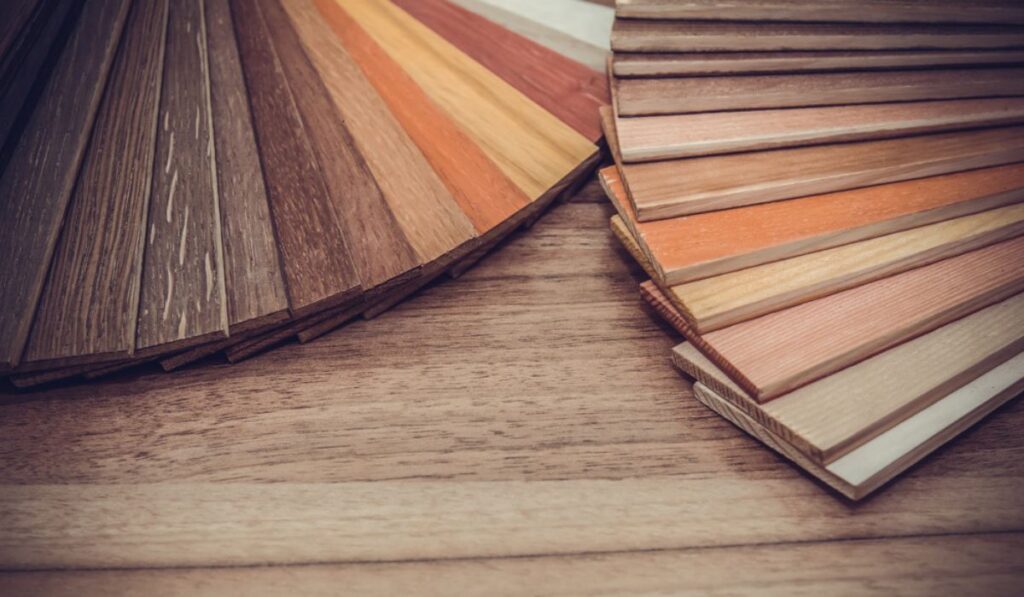 One of the biggest complaints associated with laminate flooring is its hard quality. Because of the material laminate floors are made of, they can be a hard surface to walk across regularly, causing leg or back pain in the long run.
It Can Look Fake
Another complaint that comes up often regarding laminate is that it can have a "fake" appearance. While this can certainly be true, it also depends on the type and brand of laminate flooring you choose. Nothing can compare to the authentic look and feel of natural wood, so if that's what you're looking for, laminate might not be the best option for your needs.
It Can't Be Refinished
Everything gets to a point where it needs to be replaced or refinished. While wood floors can last forever when properly cared for, that's not the case with laminate flooring. Unfortunately, laminate floors can sustain only so much damage before they begin to rapidly depreciate. Of course, with proper care, it can take many years to get to that point.
Some Chemicals Are Present
If you're the type of person who loves wood flooring because it's natural, then laminate flooring isn't the right flooring for you. Because laminate flooring is engineered and isn't grown naturally, there are chemicals in the materials. While the chances of the chemicals damaging you or your family are presumably non-existent, they're still something to be concerned about for some people.
Along with building additions and turning basements into bedrooms, remodeling the floors in your home is a significant decision for a homeowner to make. With so many features to consider, such as affordability, appearance, and texture, laminate flooring can make the decision even harder for some.
Are you looking for a type of flooring that can come with an incredible number of options? Or are you looking for a kind of flooring that is sturdy and reliable, as well as aesthetically pleasing? If so, laminate flooring might be the best option for your new project. Keep these helpful tips in mind when deciding what type of laminate floor would look best in your newly remodeled living room! If you're interested in redoing your floors, research providers in your local area as soon as possible.
Conclusion
Although wood and laminate flooring have different advantages and disadvantages, the decision ultimately comes down to budget and personal preferences. Both will provide long-lasting beauty for any space. However, hardwood offers a more natural look with easier repairability should damage occur. Laminate flooring is more affordable, easier to install and requires less upkeep while still providing an attractive finish.
Depending on your particular needs, either option can be an excellent way to enhance any living area.