The Passionate Side Of BDSM And Using Restraints Bondage, discipline, sadism, and masochism (BDSM) is a form of sexual play that involves physical restraint, submission, dominance, rules and punishments. Using restraints, such as kinky toys, restricts a partner's freedom of movement when receiving or giving pleasure.
According to a global survey by Statista Research Department, the sex toy market is projected to grow to $52.7 billion by 2026. Continuous growth is expected afterwards, and it's estimated to reach $80.7 billion by 2030. This shows that many folks are exploring new ways of getting maximum sexual satisfaction.
While BDSM makes use of toys and tools and is associated by some to violence, it does have this passionate side to it. That said, read on for more information on the passionate side of BDSM and using restraints:
It enhances sexual pleasure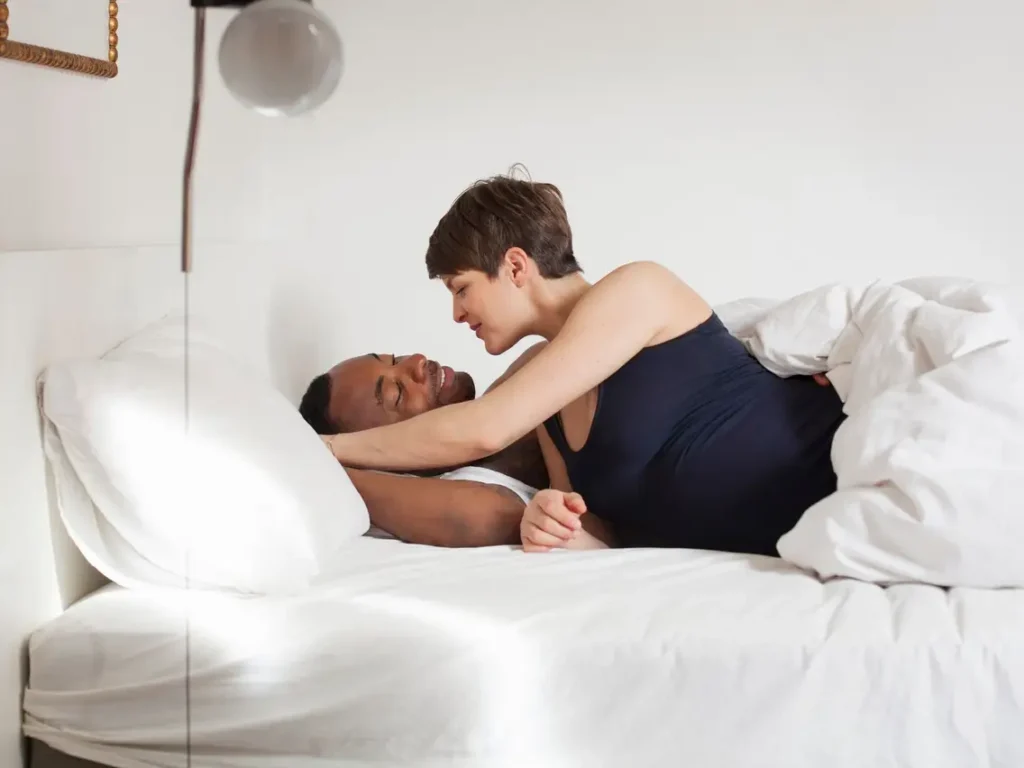 The combination of different types of BDSM behavior and the use of restraints are actually associated with high sexual gratification. Based on a recent survey, it was found that about 70% of adults are drawn to a rough or BDSM type of sexual activity.
The exchange of sexual power and the creation of emotional, psychological, and physical sensations brings immense passion. For instance, using bondage sex toys can unlock the wild imaginations, increasing the scene's intensity, heightening pleasure.
Below are examples of kinky sex tools that can spice things up:
Chokers: The tightness provides a radiating sensation around the neck during breath play.
Collars: These are visual accessories worn by the submissive partner. They look sexually appealing, making the scene more romantic.
Restraints: There are physical restraints for different areas. Some include nipple clamps, binders, and shackles. Their purpose is to put the submissive partner in a specific sex position or angle so that you may both obtain pleasure greatly.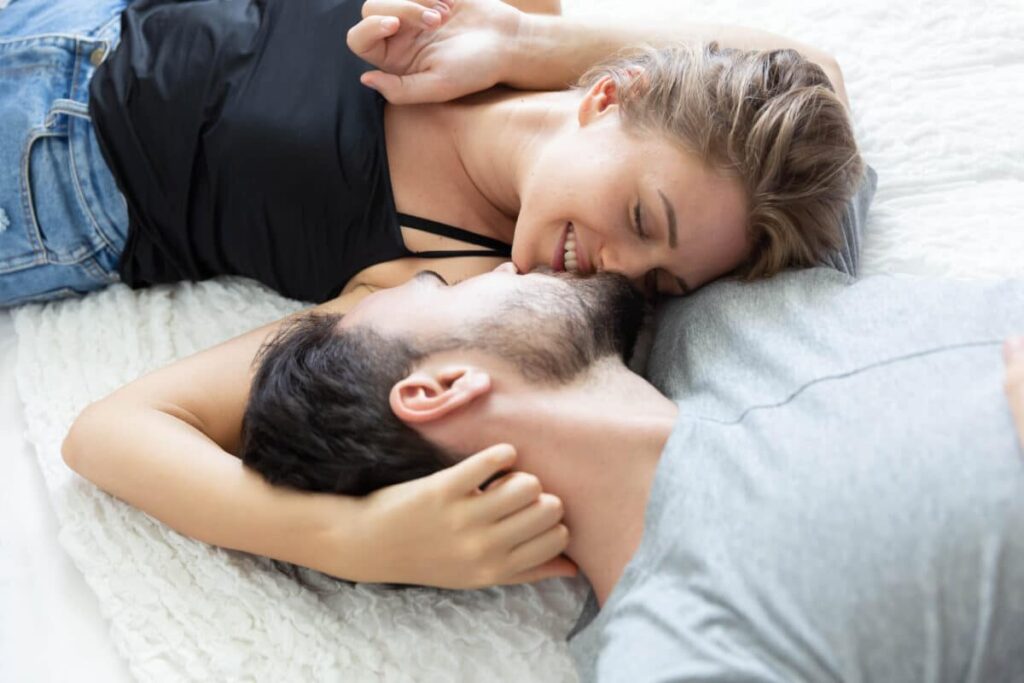 Generally, when it comes to BDSM, the submissives experience sensory deprivation during play, boosting excitement and pleasure. The altered and high state of consciousness can bring you to a different headspace called subspace. It's a euphoric rush mostly described as a "floaty or light feeling" that disconnects you from reality.
The levels of adrenaline and endorphins usually rise significantly for the bound partner. These are body hormones released when one is in pain or very excited and are meant to heighten pleasure and reduce the pain. That's why painful sensations during sex can be a source of pleasure for some people.
That said, note that the dominant partner should be familiar with the use of restraints. For example, they should know how to fix them correctly on the relevant body parts and get the submissive partner out of them after a scene. Some safety precautions include:
Keeping the handcuff keys near when experimenting with difficult or unsettling positions
Using safety shears
Ensuring the restraints are not too tight, especially in sensitive areas like the neck.
It builds strong and deeper connections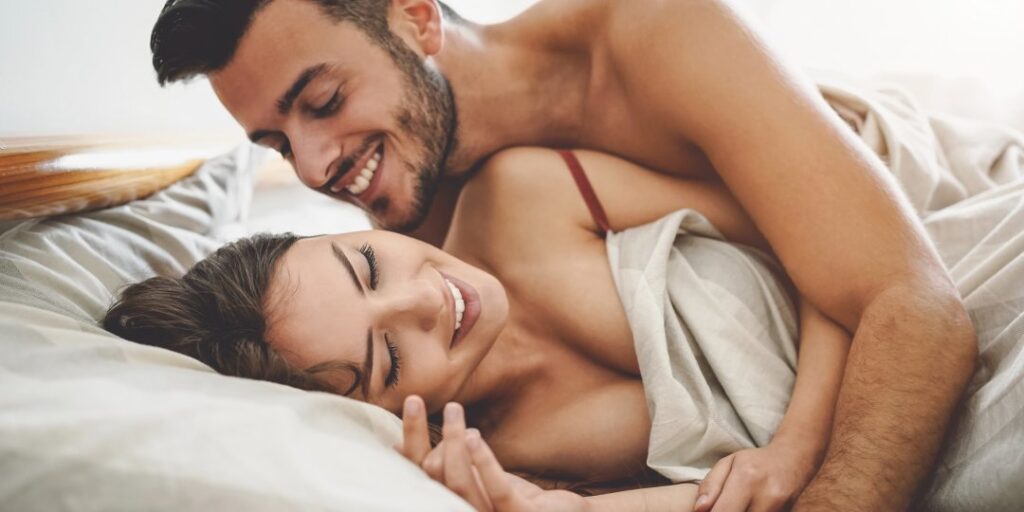 The practice of BDSM motivates lovers to explore their deep sexual fantasies together by cultivating a relationship of trust. Assuming the submissive role puts you in a vulnerable position, it can only work if you completely trust your partner. Therefore, before engaging in any activity, partners need to communicate freely and open up about their individual sexual needs. Some of the things to discuss to ensure you engage in BDSM safely and passionately include:
The ground rules: You'd want to set some boundaries by deciding the roles you'd like to try and those considered off-limits.
The safe word: A safe word is a phrase you'd use to inform your partner to stop the play. Alternatively, you can agree on a gesture to use, such as a gentle tap, to be a sign of pleasure. It's essential in BDSM as things may escalate, and it might be hard to differentiate between teasing and honesty.
On the whole, the events leading up to BDSM involve intense interpersonal bonding to eliminate possible fears or insecurities. It ensures there's nothing but complete trust between the dominant and submissive. Therefore, couples are even more drawn to it, which makes the whole activity more intriguing and exhilarating. Actually, couples with deeper connections are known to have higher sexual functioning and satisfaction. That's because there are positive emotions associated with the act.
It's meaningful if you crave giving up control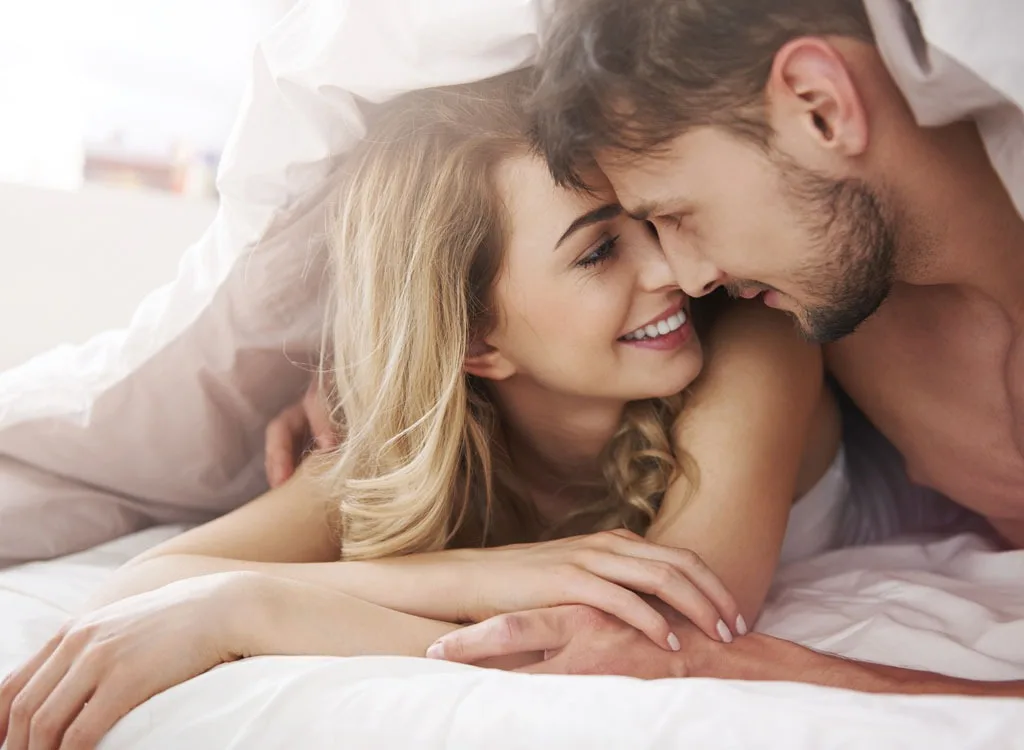 Most of the enjoyment in BDSM and the use of restraints is linked to the willingness to give up control. Sexual submission is particularly significant to those who control many aspects of their lives and want someone else to be completely in charge when in the bedroom. As the submissive, you'll be required to:
Comply with the dominant's instructions and fulfill all of their wishes
Request for permission to do some acts like touching the dominant
Accept punishment for defying the rules. But you're also rewarded for being obedient.
Sometimes, you'll be required to relax in aroused anticipation, waiting for the dominant's next move. Therefore, if you're used to being in control out there, this brings a foreign feeling which is more intimate and exciting.
It brings sexual fulfillment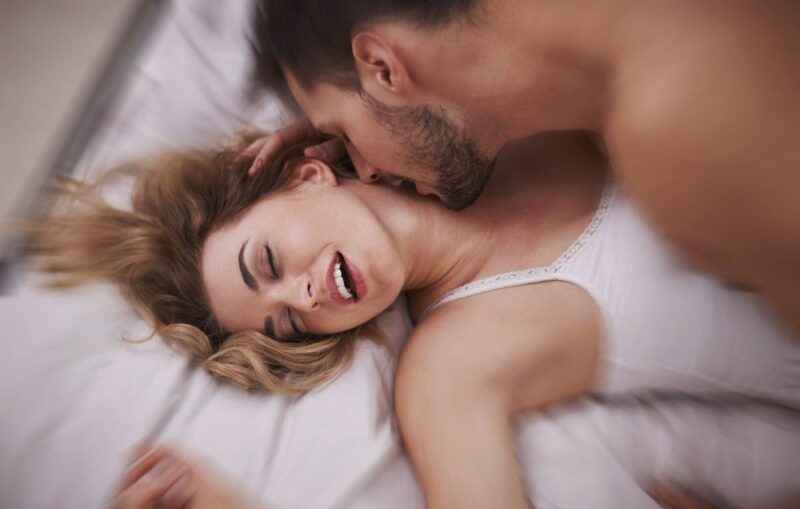 Some people find less creative sexual activities like vanilla sex unfulfilling. For that reason, they'd want to explore the more intimate options BDSM offers, like role-playing and using restraints. This allows you to express your sexuality and enjoy excessive sensory stimulation in a way that you're unable to use the traditional methods.
According to a recent survey of fun factory 650 customers, 57% of men revealed they're willing to change their masturbation routine and try other sexual techniques. Also, 70% of the respondents believed that male sex toys are getting more popular. In essence, if you love creativity and exploration, BDSM provides a safe environment to discover what you like and experience both fun and sexual satisfaction.
Also, BDSM aftercare increases intimacy. This is the physical and mental care you receive or give your partner after play, like discussing how the experience was to ensure you're on the same page. Also, it helps you both transition from the blissful subspace to the real world. Here are some other aftercare rituals:
Sharing your favorite parts of the play
Showering together
Rehydrating after a significant physical activity
Tending any possible bruises
Cuddling or sleeping together
Giving each other space if there's a need but checking in regularly through calls or texts
Conclusion
Practicing BDSM and using restraints can transform your sex life as a couple, especially if performed healthily. It's especially ideal if you want to depart from unsatisfying sex. Therefore, you should prepare beforehand, especially if you're trying it for the first time. You may search online for informational videos or read books for more profound insight. However, note that some online content can be extreme, so it's best to communicate with your partner about the activities you're comfortable with.