The mechanical construction industry is growing rapidly. Companies are now adapting to modern construction and mechanical technologies, including software like Bridgit, to upgrade their project management. But unfortunately, many construction professionals are still ambiguous about what is a mechanical contractor.
Mechanical construction is a bit different than usual construction. Generally, every construction project needs a contractor for its smooth execution. Since construction encompasses several domains like designing, budgeting, and procuring, a contractor is the one who possesses all these skills.
This post will tell you everything you should know about industrial mechanical construction.
What Is Industrial Mechanical Construction?
It's a large-scale mechanical construction that usually focuses on building manufacturing plants, factories, and warehouses. Mechanical industries like automobile and concrete batching plants look for mechanical contractors for construction projects.
These projects take several years to get completed. Due to the lengthy timeline, companies deploy more than one contractor for mechanical construction. The mechanical construction projects comprise huge infrastructures, like:
Air-conditioning system – To keep the building's inside temperature comfortable for the occupants.
Elevators – To transport people or freight using a modern hydraulic system.
Ventilation – To keep the indoor air quality optimum.
Mechanical contractors supervise industrial mechanical construction projects. During the construction, the contractors must collaborate with other contractors because of the project's size, complexity, and regulation.
5 Determining Factors of Industrial Mechanical Construction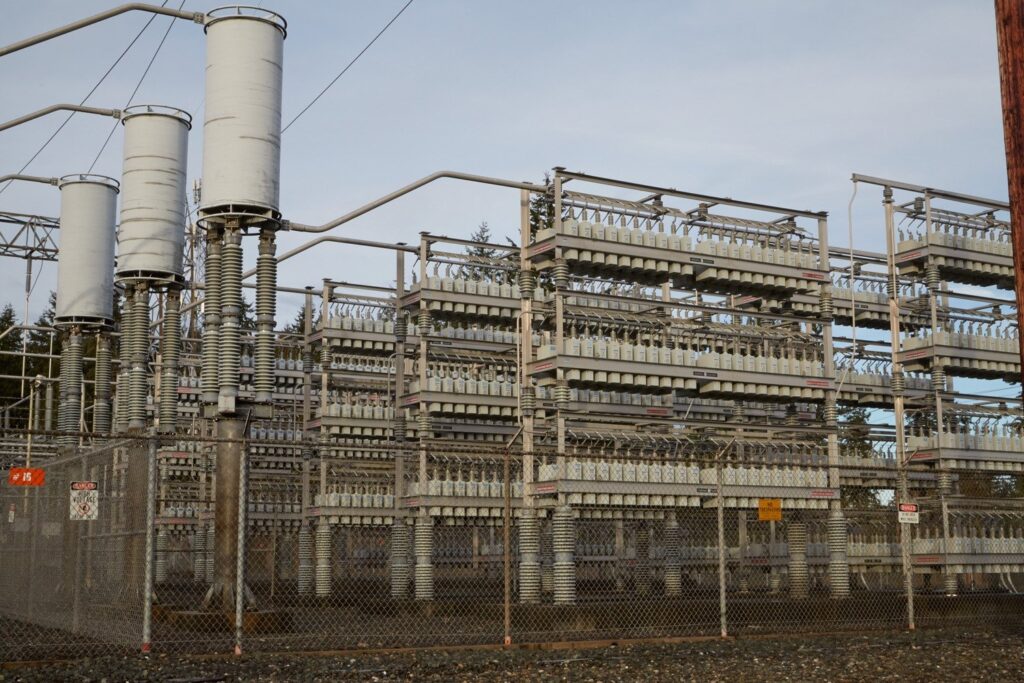 The following 5 factors will explain the impact of industrial mechanical construction and its relevant projects.
1. Project's Size
Although industrial projects are different from residential ones, they still impact the population living in rural and urban areas. That's why the government gets involved in these mega-industrial projects.
For instance, the Boeing Everett Factory is the largest building (by volume) in the world occupying 13,485,378 m3 (98.7 acres) in Washington, US. It's an airplane assembly facility where Boeing 747, 767, and 777 are manufactured. The whole facility covers a huge piece of land and involves government authorities, like the US Department of Housing and Urban Development.
The project's size affects the construction activities. For example, you must know the construction equipment's capacity. How much pressure can it bear? What are its maintenance and repair costs? How many workers do you need to operate that machinery?
Mechanical contractors know industrial mechanical construction and communicate with government bodies regarding the project's requirements and status.
2. Delivery Method
You might have heard about different construction delivery methods with their pros and cons. Contractors or companies choose a delivery method and follow it throughout the project's timeline. For example, the design-to-build process is the most common delivery method in industrial mechanical construction.
Design-To-Build Construction
This delivery method consists of the following five steps:
Team selection – The project manager and contractor assemble a team according to the project's requirements. The client's document (Request for Proposal or RFP) has all the necessary details through which contractors can analyze the requirements and select a team accordingly.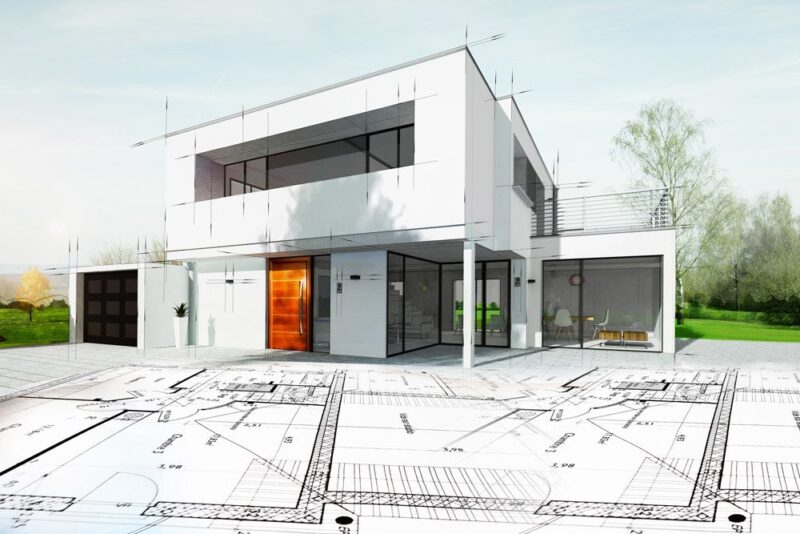 Project planning – The planning phase involves mechanical contractors, managers, and team leaders to plan the industrial mechanical construction. Planning for large-scale projects can take several months due to their complexities, limitations, and risks.
Design – Civil engineers and the mechanical contractor work with construction designers and maintain direct communication. Doing so enhances the workflow as the designing team can directly share the architecture and blueprints with the project manager and contractor throughout the project.
GMP/bidding – Guaranteed Maximum Pricing (GMP) determines the highest overall project cost contractors can charge. After GMP, the bidding process becomes more mature.
Construction – Once the bidding proposal is submitted, contractors and managers assemble the equipment and begin the construction work.
Remember that companies also follow different delivery methods, and there's no standard way of industrial mechanical construction.
3. Licensing
Industrial mechanical projects must be executed and supervised by a licensed contractor. You can check out the necessary construction licensing and certification here, which might vary from state to state.
Without a construction license, the government will not allow you to work on industrial mechanical projects. Even if you somehow begin constructing without a license, you might get penalized as it's a criminal act.
4. Government Regulations
You must follow the guidelines issued by the government regarding industrial mechanical construction. These guidelines might vary from state to state and depend on the project's nature.
Failing to abide by government regulations will penalize your company, and you must pay heavy fines. The penalties might also include the cancellation of other licenses and temporary or permanent project closure.
5. Workers' Safety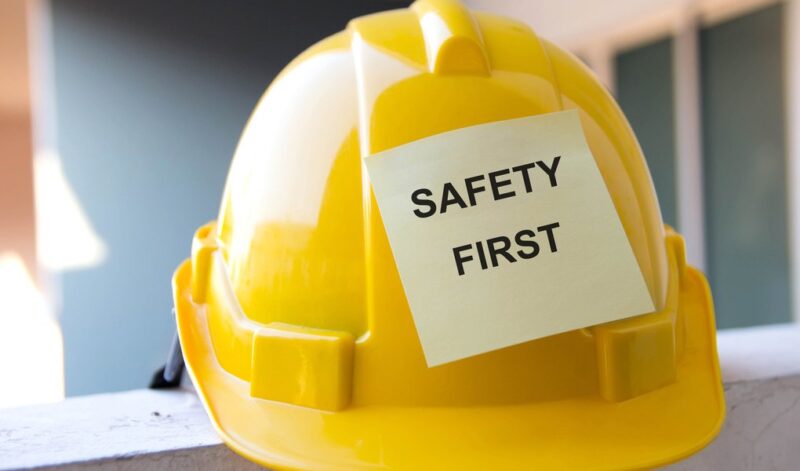 The workers' safety in industrial mechanical construction must be the highest priority. These projects are long-term and have multiple life-threatening risks. For example:
High-rise towers – Workers must be provided with safety kits before sending them to high-rise towers and buildings as they are prone to get injured or sick at height.
Boilers – Manufacturing plants usually have large boilers to boil water and run plants. Workers must be trained well before sending them to work in such a challenging environment, and emergency service must be available 24/7.
Conveyor belts – These belts transport heavy machinery and freight. Sometimes the belts are uncovered, and workers can accidentally get injured due to the belts' motors. So, the conveyor belts must always remain covered.
Government authorities check the workers' safety at the construction site and keep visiting the location throughout the project. They might provide some assistance according to the contract. But the construction manager and contractor are responsible for delivering safety kits to the workers.
Remember that the allocated construction budget includes safety equipment, healthcare, and emergency kits. Companies also keep a record of the budget and make financial reports accordingly.
If they fail to provide the required safety to the workers despite having enough budget, the government will take strict action against those companies.
Conclusion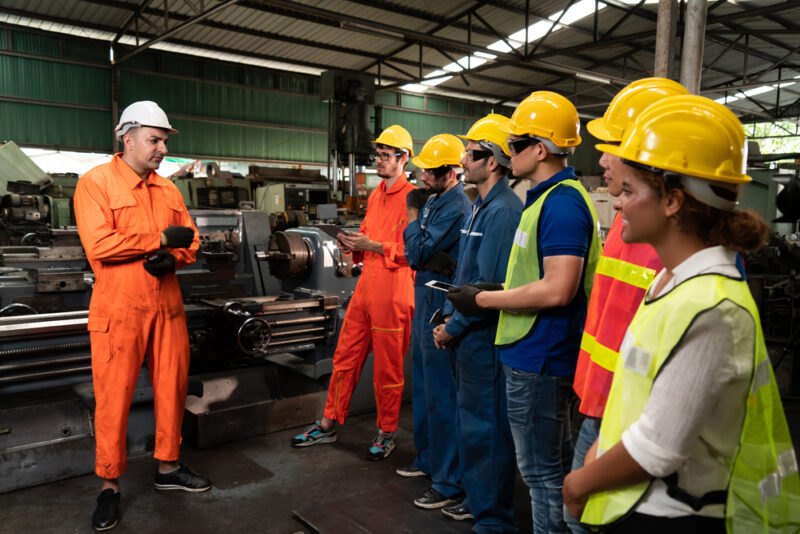 The above 5 factors are the fundamental requirements for industrial mechanical construction. They are sometimes independent of each other and clearly explain everything about the project. So in a nutshell, you must be clear about the industrial mechanical construction before beginning the project to achieve every milestone effectively.