Photography can be a passion or hobby, and it can be a perfect way for us to bring food to the table. Without it, we would not be able to remember precious moments, see parts of the world that we cannot visit, and explore cultures, things, and animals far away from us. Photographers are people who know how to tell a whole story with just one image, and having a friend who is in this field is said to be a blessing. If you have at least one person who walks around with their camera trying to capture important moments, you need to know how to show your appreciation. In this article, we are going to talk about presents that you can give to those you love. Keep on reading to find out which are some useful gifts that all photographers will appreciate in 2023.
1. Vintage Camera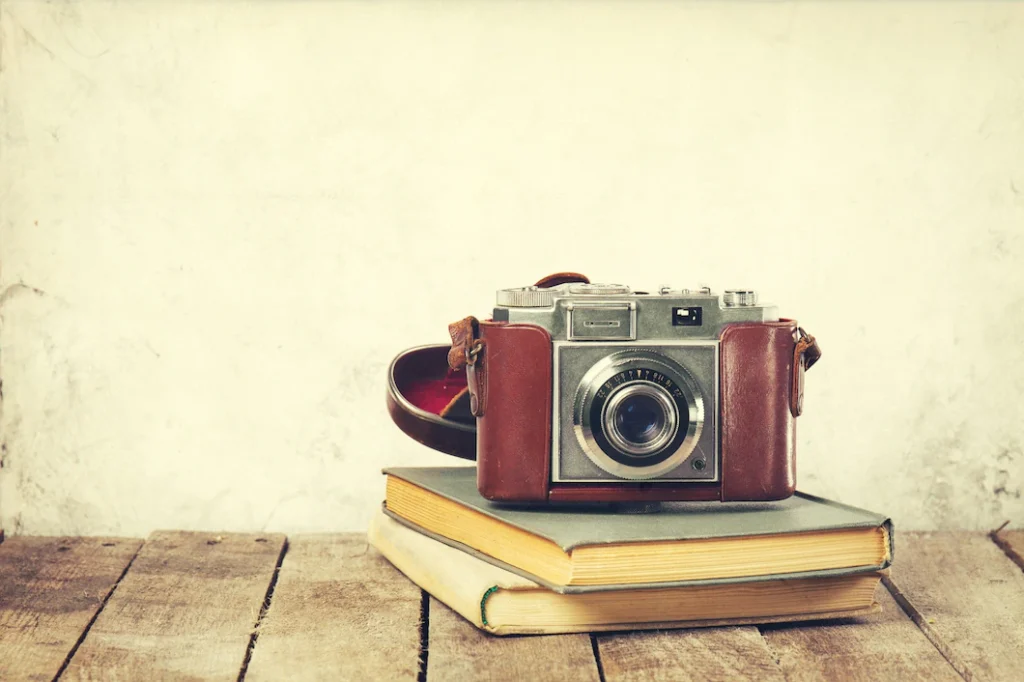 If you want to invest a bit more in the present for the photographer in your life, then you can give them a vintage camera. You can easily find these pieces in specialized stores, or you can purchase them from collectors and your friends will love them. Note that it is best to do a lot of research before you invest in this present because you don't want to end up being scammed. If possible, talk to your loved ones about what they dream of, and know that these devices can range between a few hundred up to tens of thousands of dollars.
2. Instant photography printer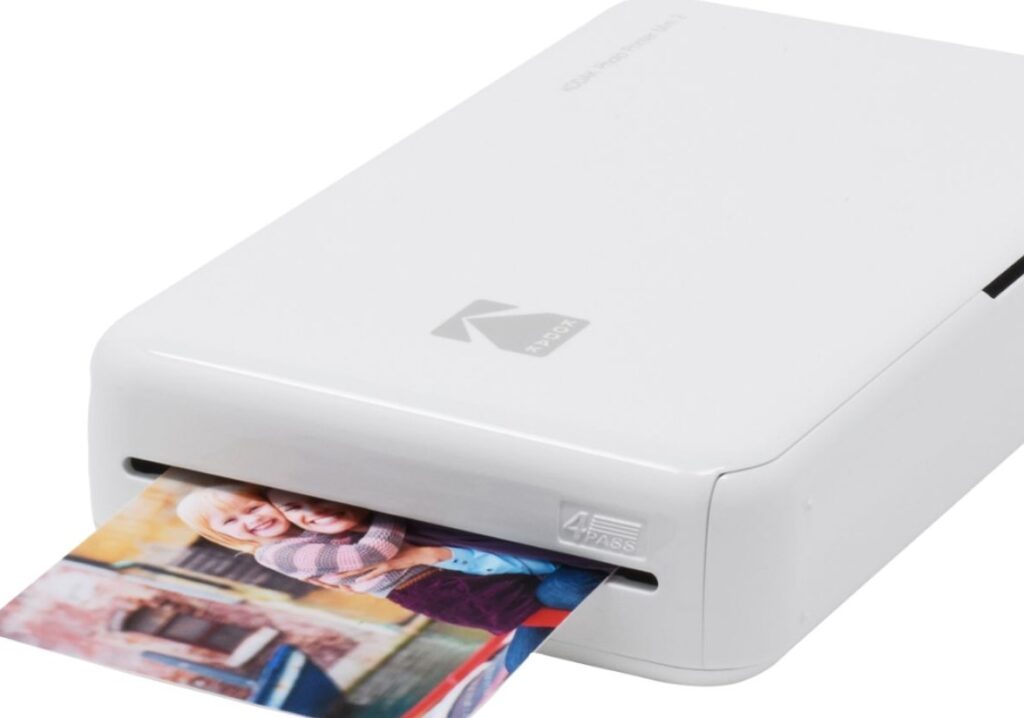 An amazing idea that your friends will love – instant photography printers are a cute gift that you can give to the photographer in your life. There are many different types and models and this way, your loved one can check out their work before getting it professionally developed. It is a great option for those who want to get their photos as soon as possible, and you can easily make and frame memories without waiting too long.
3. Phone Accessories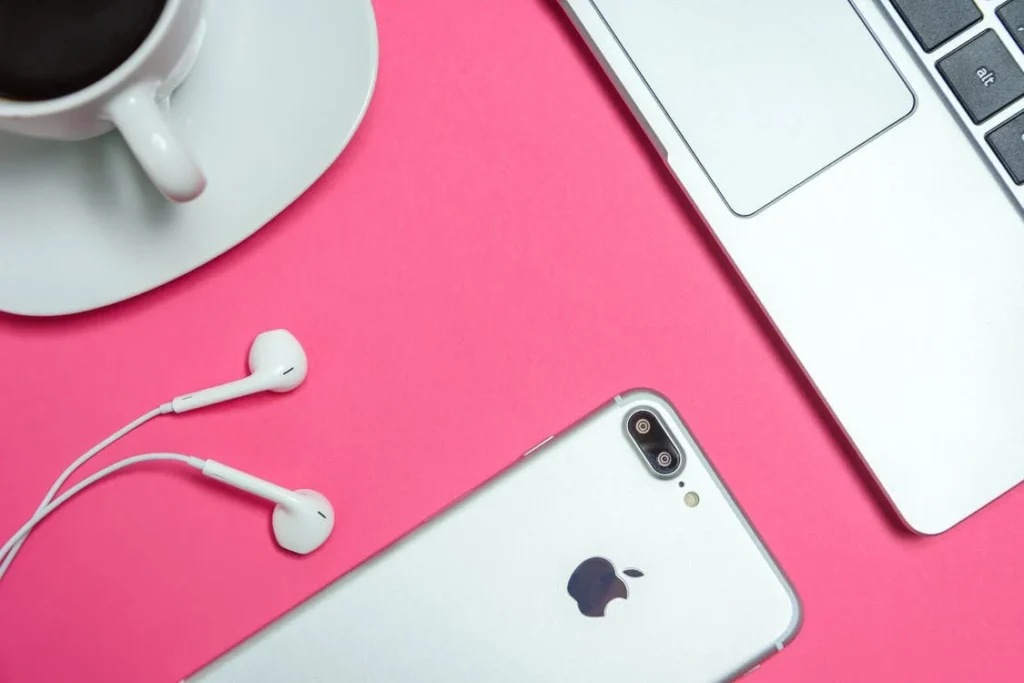 More often than not, professional photographers use special cameras and equipment to take these images, however, they cannot carry these large devices everywhere. Sometimes they want to take images on the go, and they may not be able to do it without their professional cameras. You can give your loved one phone accessories that are going to turn their devices into almost professional cameras. This is a thoughtful option for the go, and even though it will never replace the real equipment it is still better than taking a picture only with the phone.
4. Storage bag
We are well aware that the equipment can easily cost tens of thousands of dollars, and the worst thing that can happen to any photographer is getting their equipment damaged. If you want to show that you are supporting your loved ones, you can opt to get them a storage bag. Make sure you invest in bags that are made of durable materials, water and windproof, as well as items that are going to repel dust so that the equipment is always safe and protected.
5. An album full of their own photos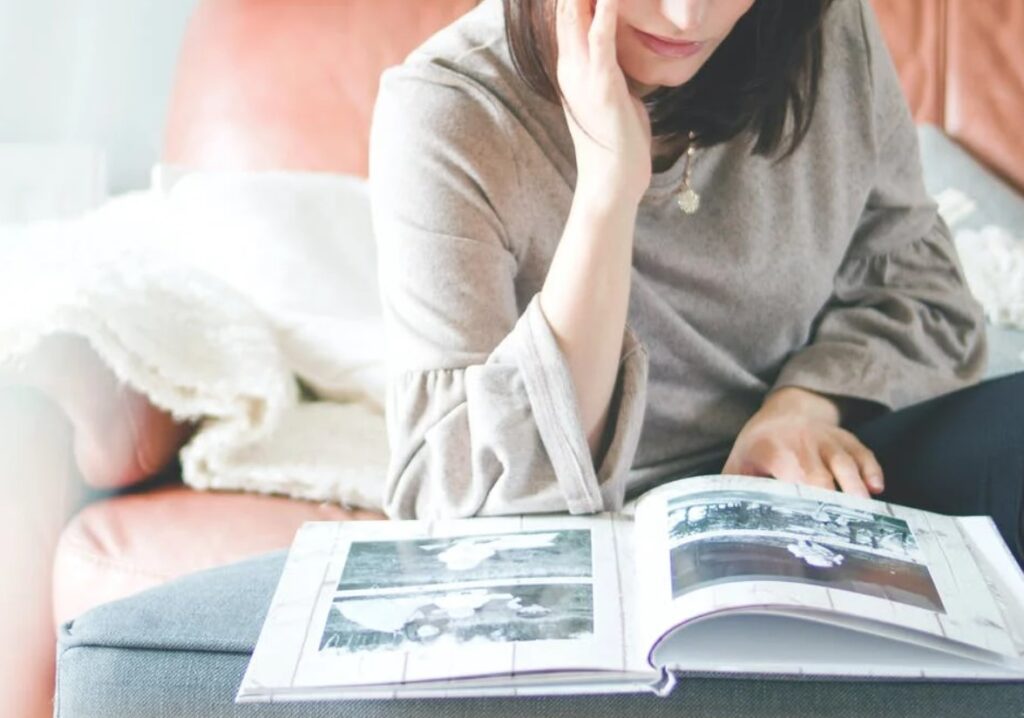 Every photographer takes pride in the images they made, and these people love nothing more than seeing their own work showcased in vibrant colors. If you present them with their own work, you will be showing them that you are familiar with their photos and you will show which ones you love the most. You can choose to give them photo albums full of their photographs and they will always know that you appreciate them and their work. Even though this is a small gift, it is an extremely meaningful one. People don't often think of giving photographers photo albums made of their images, so when you do this, you will show off that you are different and you care about them.
6. Camera pendant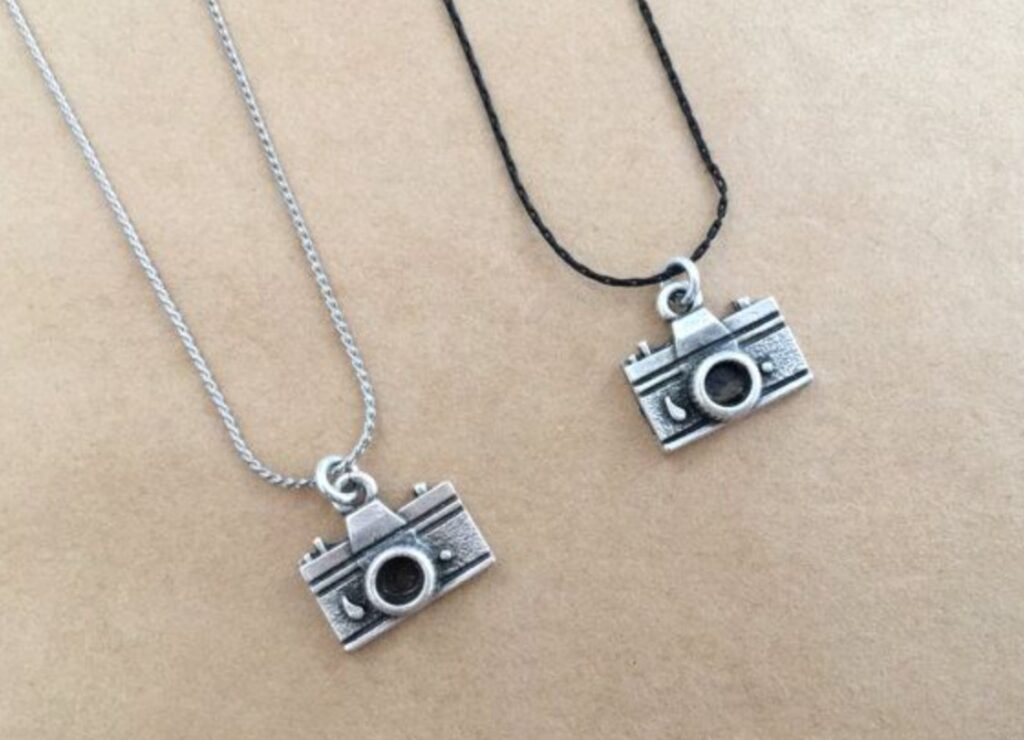 If you want to save some money but if you want to show off your care and appreciation you can opt for a camera pendant or any other type of jewelry that your friend or family member can have on them at all times.
You can choose to get them a pendant in the shape of the camera or the roll, or you can go with bracelets, earrings, and even key chains. The prices for these items depend on the size and the material they are made of, so you can choose how much you want to spend depending on your budget.
If you are looking for charm bracelets for sale, there are many places you can look. Charm bracelets are a popular item, and there are many different styles to choose from. You can find charms to represent almost anything (like a camera) , and they make great gifts for friends and loved ones.
One of the best places to look for charm bracelets for sale is online. There are many websites that sell charms, and you can often find great deals on the internet. You can also find a wide variety of styles to choose from, and you can often find charms that represent your interests or the interests of your friends.
7. Image editor software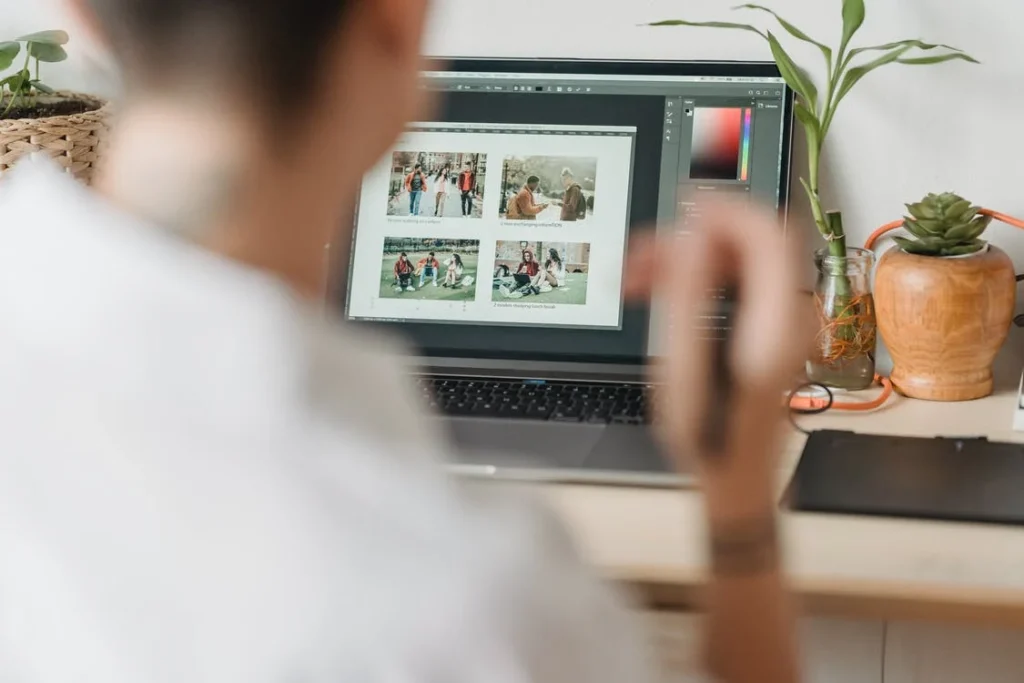 As we previously mentioned, the money that the photographers invest in their devices can easily get to five digits. If you want to invest a bit more and if you want to show your friends and family that you love them, you can invest in image editing software. Note that for this gift, it is best if you talk to your loved ones and ask what they need. You can pay for the full software at once, or you can purchase them a monthly or a yearly subscription depending on your budget.
8. Strap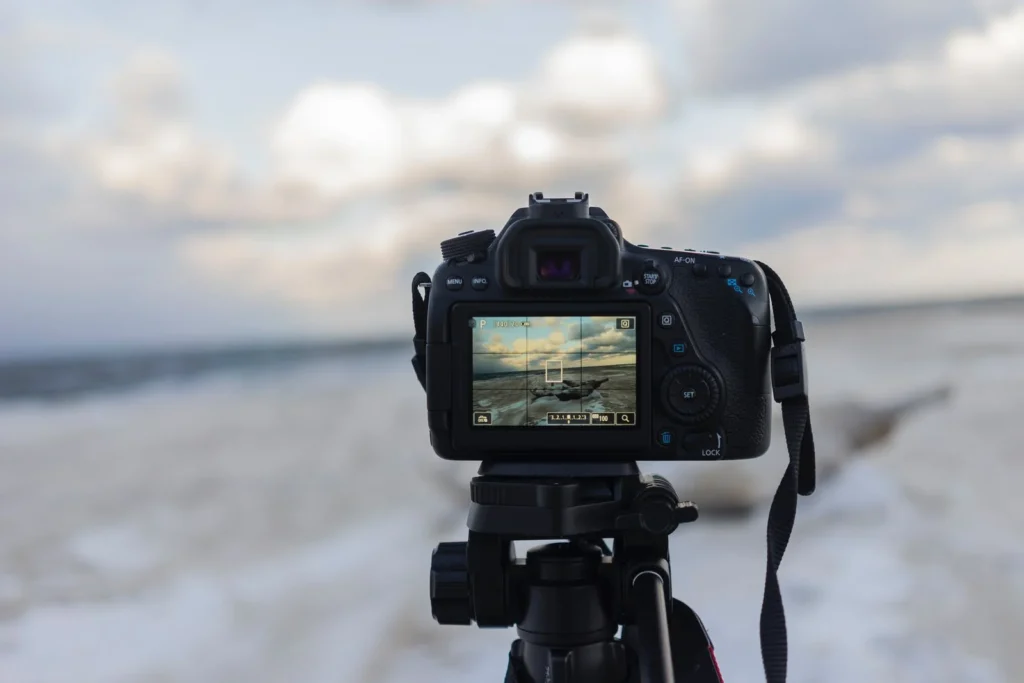 Finally, you can choose to get them a special, high-quality strap that they can use to have their equipment ready at all times without having to hold it in their hands. When it comes to this gift, you have several options. If you know the type of camera they use, you can get something that is specifically made for that model, or you can opt for straps that can be a good match for any device on the market. This can go perfectly with the storage bag.
Other things that you may want to consider include a portable SSD for those who take pictures a lot in nature, an external battery, customized gloves, or even an anti-fog belt. These gifts are all perfect for those who are into photography, and as you can see, the prices for all items vary greatly. No matter if your budget is less than 50 dollars, or if you are willing to spend thousands for your loved ones, you can easily find the best present for them. Put some thought into it and know that your friends and family members will be forever grateful.