Being prepared for emergencies and disasters is a good idea. It is essential to protect your employees and workers and keep them safe from any mishaps. If you work in a high-risk, high-stakes profession, you might need to know how to pack an emergency or survival kit for your office.
In fact, everyone should have a survival kit prepared, but it's important to know what supplies you must include in your emergency kit. In this article, you will get insights into a few tips to build an emergency kit for your office, so that you will have the supplies you need to handle any emergency situation.
Factors to consider while building an office emergency kit
1. Supplies to include in an emergency kit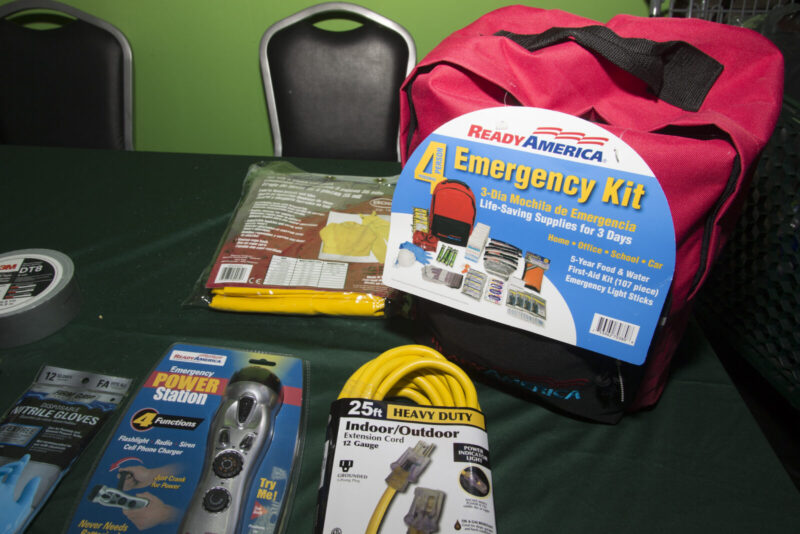 An emergency kit is a must-have for every workplace. If you are building a survival kit, it's essential to be aware of all the basic supplies that you must include, so that when the time comes you will have all the essential supplies. The tools should include items that can be used to keep your office safe and secure. This will provide you with basic supplies for your initial survival until you figure out how to deal with the situation.
Some of the most essential items you should include in your survival kit includes a first aid supplies with items such as bandages, gauze, tape, and antiseptic hand wipes, a fire extinguisher, a flashlight, a whistle, a charged cell phone, a battery-operated radio, a lighter, a battery-operated clock, a cordless phone, and some water and food.
It is a good idea to have an emergency kit in your workspace, so your employees can have a helping hand in case of a crisis. Visit this website if you are looking for office emergency kits and supplies to ensure the safety of your employees.
2. Store them in a safe airtight and waterproof space
Before building your emergency kit, make sure you have everything you might need. You should make sure your supplies are waterproof, so it is not affected by water, rain, etc. Make sure there is a way to power up the equipment if the power goes out like spare batteries for torchlight, cell phones, etc.
Furthermore, ensure that the supplies are kept in a safe airtight space to keep the medicines, food and water from getting spoiled. Storing your survival kit in a safe airlock and waterproof space will help you to store your supplies for a longer period without the need to change them.
It is also important that these supplies are easy to find and are stored in a convenient location. Keep your emergency kit in a safe place, make sure the kit is well-stocked, keep necessary information in the box, make sure it is easily available in case of crisis, and store the kit in a dry location.
3. Label them so anyone can identify the supplies easily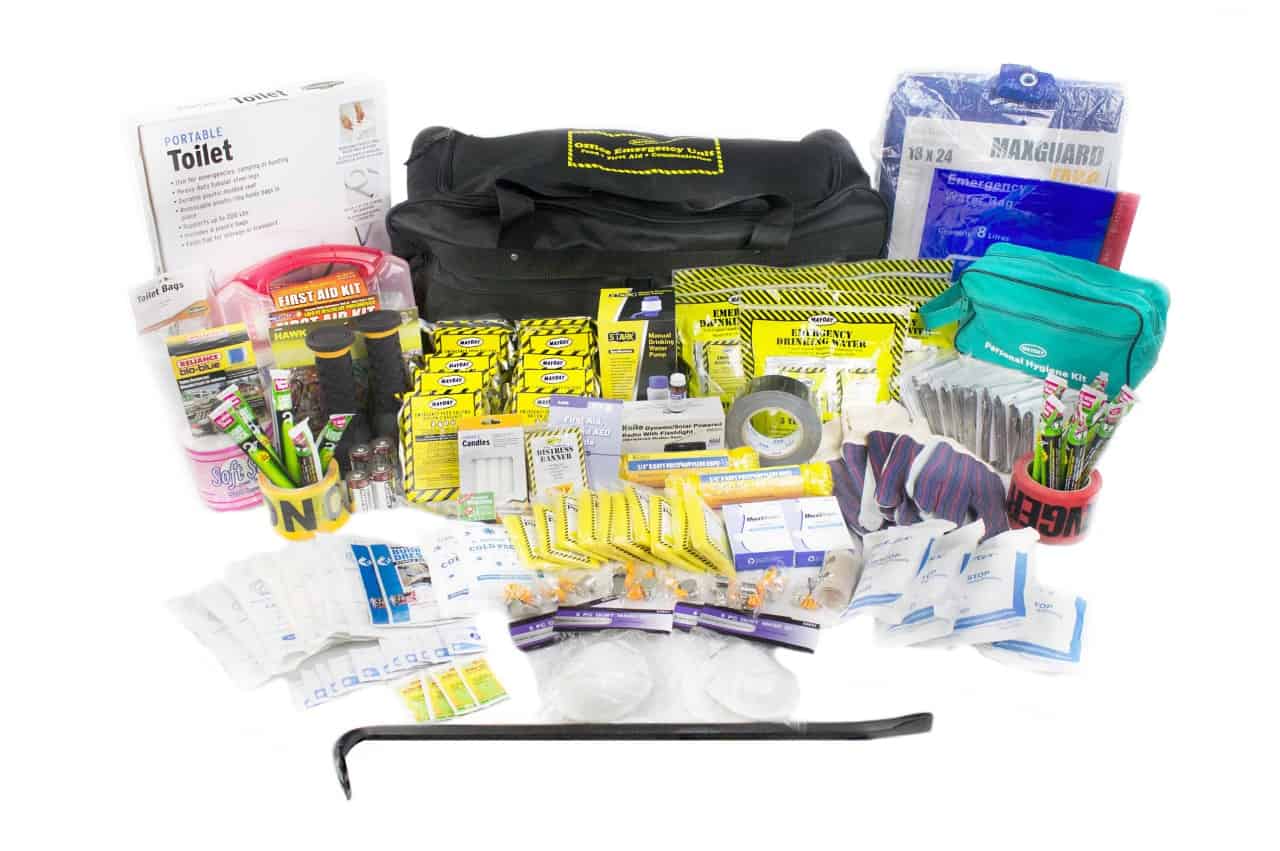 Not everyone is an expert in dealing with emergency kits. For example, people without any medical knowledge won't be able to identify which medicine is for what purpose, or if you don't know the purpose of specific equipment or how to use it, it won't be of any use in case of emergencies.
Moreover, in emergency situations, it's pretty common to get confused or make mistakes even if you are aware of medicines or other supplies. Labeling them will allow everyone to identify the supplies easily, and they can get assured that they are using the right items.
4. Ensure that supplies are organized properly and kept in order
When it comes to an emergency, it is essential to organize the supplies and keep them in order, so it becomes easier for everyone to find them. Whether you are preparing a survival kit for personal use or in your office, it's crucial to keep all the items organized.
There are many important supplies that you should keep in your emergency kit and keeping them in order can help you survive in case of a mishap.
These include items such as a first aid supplies, emergency food, medicine, water, lighting, etc. You should also have a fire extinguisher as well as a fire blanket. You should also make sure that your emergency kit is in a safe place and that it is easy to access.
5. Use supplies that are recently manufactured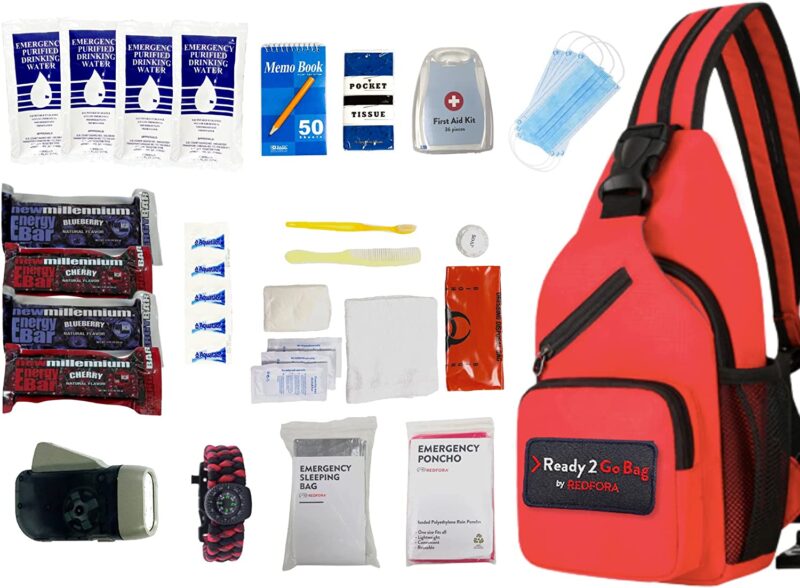 If you are building a survival kit for your workspace, make sure to stock it with the latest items that are recently manufactured, so they don't expire anytime soon. Emergency kits in your office have to be replaced with new supplies when they are close to expiring. Expired medicines or food supplies will be of no use during a crisis, and people won't be able to get the help they need.
An emergency kit is a must for every business. It is essential for everyone in the office to know what to do in case of an emergency. Hence, appoint someone in-charge of replacing the items in the survival kit once in a while when they are expired. Keep supplies that have long expiry dates, so you don't have to replace them frequently.
The Bottom-line
Mishaps can happen anytime, which is why it is always important to have an emergency kit to hand.  An emergency kit is a great way to help ensure you and your team are prepared for serious emergencies that may arise in your office, especially in case of a fire, flooding or any other crisis. It should include at least a first aid supplies, fire extinguisher, and other supplies to get you through any emergencies.
You might not always be able to predict when a storm could come down and wreak havoc in your area. Make sure you have a plan in place that gives you the tools you need to keep work going smoothly on days when business is out of the office. Follow these beneficial tips to construct emergency kits for your workspace.