World of Warcraft TBC classic is one of the most popular games in the world. The game is a recreation of the original game of World of Warcraft. There are plenty of new players joining the game each day to play this multi-player role-playing adventure game.
The primary aim of every beginner in this game is to level up faster, which can be quite overwhelming as it takes a lot of effort and time. If you want to level up faster without giving much effort and wasting your time, then you can avail of game boosting services for WoW TBC classic. Classic boost provides you with boosting services at affordable rates, so you don't sacrifice other aspects of your life.
Complete Quests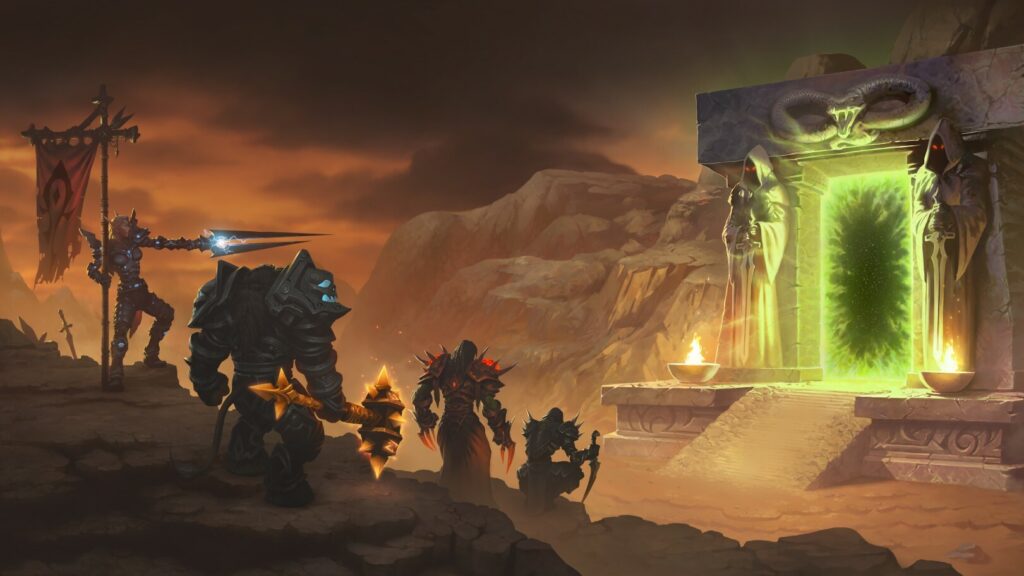 The first easy way to level up faster in WoW is by completing the Quest missions. Completing quests in WoW is the most common way almost every player uses to level up faster. This is one of the easy ways to get experience and rank up quickly.
For players who prefer to play solo, the quest missions can help them rank up fast as they can collect a lot of experience points. The new outland zones in the game feature several quest hubs. On completion of these quest hubs, you can receive a lot of experience points.
Completing quest missions can also help you to understand the complete story of the game. Before leveling up faster, you must know that leveling and gearing your character naturally makes them a lot stronger as compared to boosting your character.
Quest color is significant
While ranking up through quest missions, you will see different colors in your quest log that are determined by your priorities. The color of the quest mission is important if you want to gain experience points faster and make the best use of your time.
Quest with yellow and green color is easy and safe to complete solo and gives you enough experience to level up. On the contrary, you can avoid quests with grey color as you will receive very little experience points after completing them.
If your quest log shows red or orange color, then you might have to complete the missions carefully. It can be challenging as the level is much higher than your player level. It's better to play red or orange quests after you have gained some level so you can complete them without repeated deaths and also saves your time.
Learning profession to rank up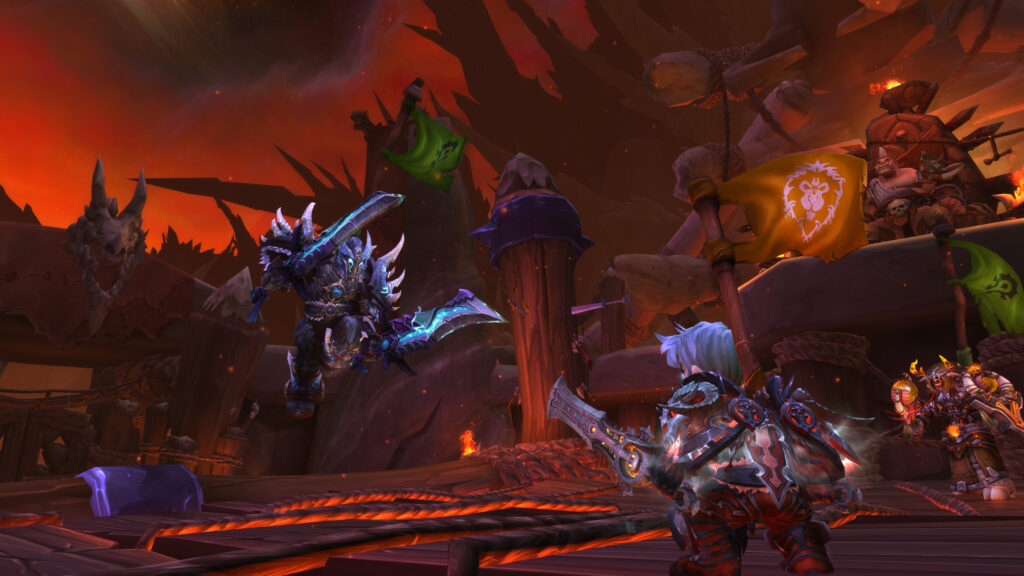 In the game of WoW, you can learn a profession to rank up faster. Learning a profession is beneficial for your character and gives you an advantage while playing the game. Different types of professions give you different abilities.
The production profession gives you the ability to craft powerful gears for your character. This can make your character powerful and help you to complete quests easily. Some of these professions are additional perks that you can use to your advantage.
Learning the service profession allows you to create items that can help you in enchanting and healing abilities. Lastly, the gathering profession supplements the production profession helping you to create powerful trade materials.
Learning these professions can help you to rank up faster and help you to craft powerful gears and weapons.
Dungeon farming
Dungeon farming is another easy way to rank faster in WoW TBC classic. Dungeon farming requires a group that is ready to help you rank up faster. You can ask your friends or players from your guild to aid you through running dungeons. You can gain enough experience points in no time. Ensure that the players don't leave, or you have to find someone to replace them. You will find quests while running dungeons, and you can gain a decent amount of experience from there as well. You must aim at collecting that extra chunk of experience points during dungeon farming with your team. You can spend your time later on questing.
Killing enemies during the quest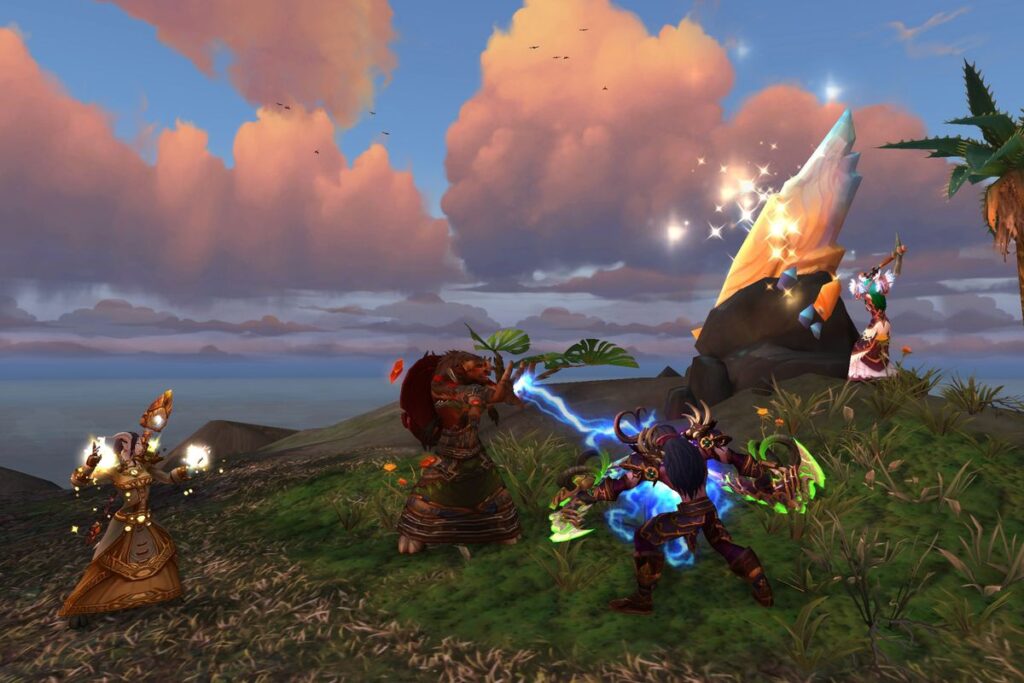 Killing enemies while completing a quest is also a great idea to level up quickly in WoW TBC classic. Don't miss the opportunity to gain those extra experience points if you can AoE down several enemies together. This is called grinding, and it is a feasible alternative to questing. If you aim at leveling up faster, then you must supplement your questing along with grinding side by side. Since you have to travel from one place to another while completing a quest, you can find random enemies who can give you some extra XP on killing them. Ensure that you have gears and spells to fight with the enemies. You can look for the relevant places to find enemies and fight with them.
Group up in a team
You won't receive any experience points by playing in groups but playing in groups can make it easier while doing quests and dungeons. You can take help from your friends if they play the game, or you can join a guild and ask your guildmates to join your team so you can level up faster. Playing in a team will help you to complete your quest faster in a single try, and you can focus on a new mission one after another. You can also aim for higher-level quest missions that are in red or orange if you have experienced players in your team. The reward you receive from completing each quest is the same as if you play solo, but the points you receive on killing an enemy are shared amongst the players in your team. Hence, take advantage of your team to level up faster and get more experience.
The Bottom-line
Leveling up faster in World of Warcraft TBC classic isn't easy, and it can be tedious, but you can get pretty much the advantages of being a high-level player and let you enjoy the game more. Also, don't get too involved in leveling up. Ensure to take breaks while playing and take it easy. Follow these tips to level up faster in the game. If you are looking for good teammates to complete a weekly mythic +10-15 dungeon, we advise you to try Leprestore mythic dungeons boost.