It's no secret that Las Vegas is known as the "Gambling Capital of the World." But if you are not a fan of betting it doesn't mean you can't enjoy the city!
We have put together a comprehensive guide highlighting the best attractions and experiences for those who want to explore Vegas without taking part in traditional gambling. Follow us in 2023 to discover everything that makes this exhilarating city worth visiting even if you don't gamble!
Pros and Cons of Visiting Las Vegas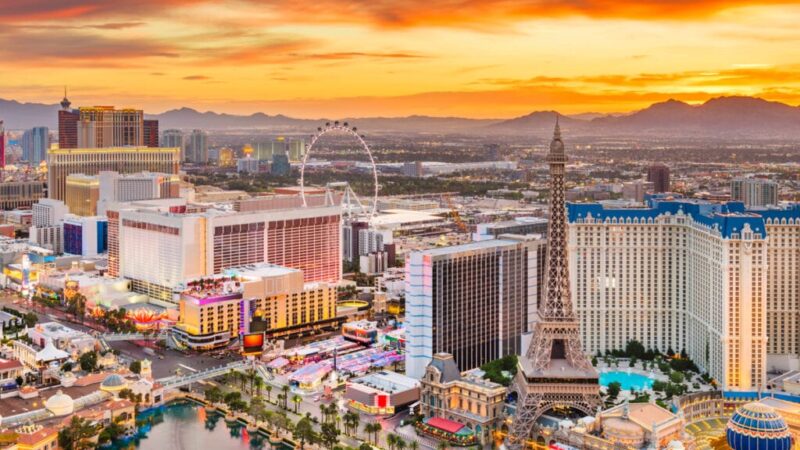 Though world-renowned for its casinos, Las Vegas offers a variety of attractions beyond gambling. As the self-proclaimed "entertainment capital of the world," Vegas is sure to keep visitors entertained! However, if you are introverted and want to avoid crowds while gambling in Sin City, you can do it online, get more info here. If you are considering a trip to Las Vegas but are not interested in gambling, here's an overview of some pros and cons that come along with a trip to Las Vegas in 2023.
Pros:
The city offers unparalleled nightlife opportunities as well as renowned shows, events and concerts year-round.
You will be able to explore amazing museums and historical sites around the area.
There are plenty of delicious food options including fine dining experiences, buffets and quirky themed restaurants.
Shopping enthusiasts will appreciate the abundance of malls, boutique stores, outlets and local retailers throughout the city.
Nature lovers should check out Valley of Fire State Park or Lake Mead for outdoor adventures from spectacular hikes to boating excursions.
Cons:
The sheer number of people in the city can make traversing it difficult at times with crowded sidewalks and long waiting times at attractions.
Accommodation fees can also get quite high during peak seasons so book well in advance if you're on a strict budget.
Additionally, prices for entertainment such as shows and nightclubs skyrocket compared to their off-season rates.
Top Non-Gambling Activities in Las Vegas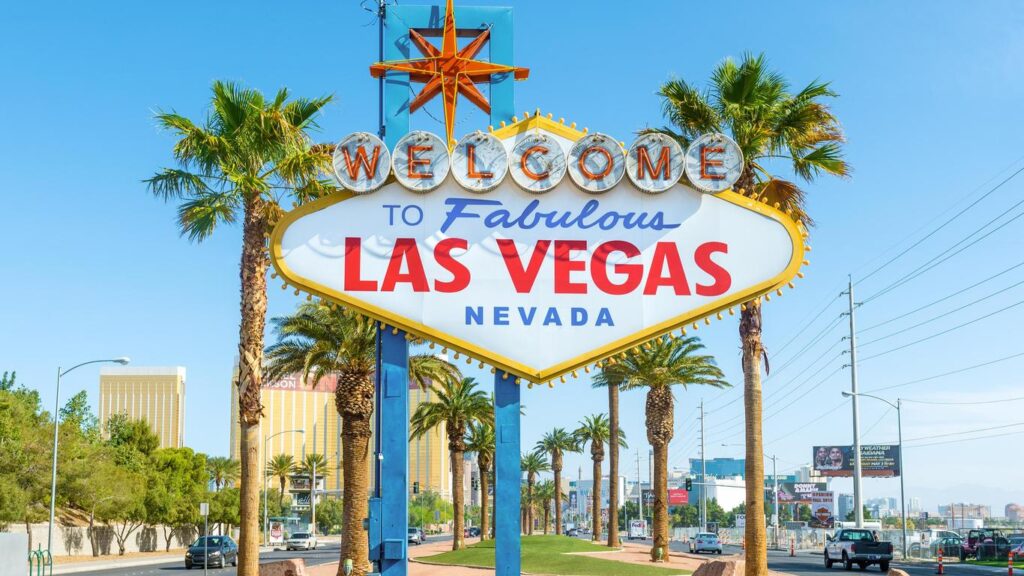 It has become a world-renowned destination for its vibrant nightlife, luxurious hotel accommodations, fine dining, and of course, gambling. However, in recent years it has become a popular spot for visitors to take part in other activities aside from gambling.
In Vegas there is something for everyone. Whether you're looking to enjoy some shopping on its world-class streets or have a more laid back entertainment experience, such as lounging by the pool or taking in one of its famous shows; this desert oasis has it all! Here are the top non-gambling activities in Las Vegas that you can enjoy in 2023:
Shopping – From exclusive clothing stores to unique gift shops you'll be sure to find what you are looking for amongst the many famous retailers located along the Strip.
Live Entertainment – Whether your musical taste leans towards rock, pop or country there's something for everyone as it has dozens of highly acclaimed venues showcasing national acts every month.
Relaxation Spas & Pools – With over 50 spas across the city and numerous pools at some of its most luxurious hotels take advantage of all that Las Vegas has to offer and indulge yourself with a little 'me time'.
Sightseeing Tours – How about seeing where Hollywood history was made? On select sightseeing bus tours it's possible to explore some of Las Vegas' oldest movie locales up close and personal or boating down Lake Mead is another great way to spend an afternoon!
Accommodation Options for Non-Gamblers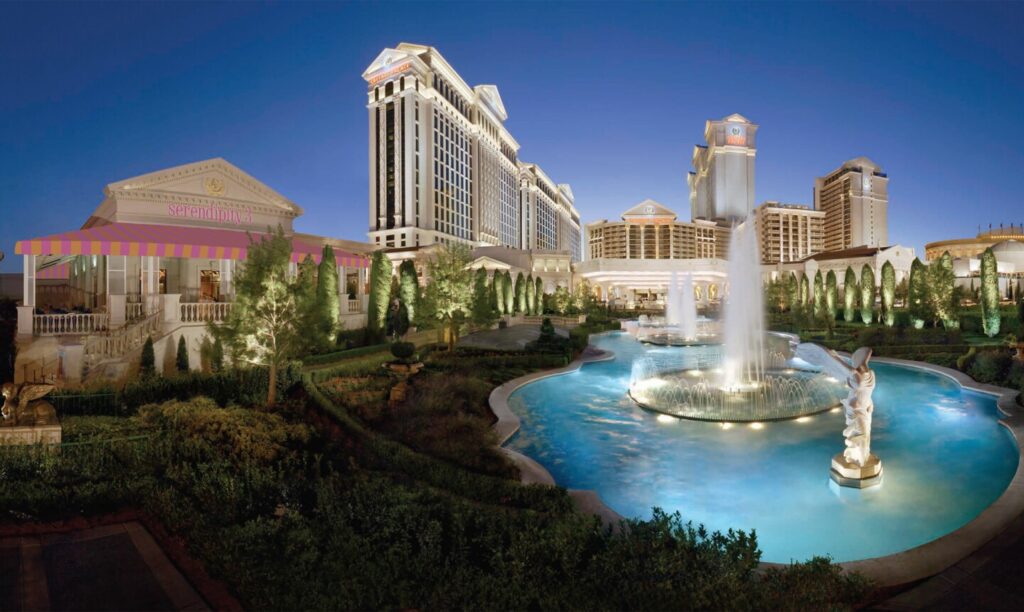 From luxurious resorts to affordable boutique hotels and apartment-style lodging, Las Vegas has something for every type of traveler. Whether you're a non-gambler looking for a quiet place to stay or a first-time visitor who's eager to explore the city, there are lots of accommodation options available.
For those who prefer the convenience of luxury resorts, the Bellagio, The Wynn and Caesars Palace each offer exquisite amenities suited for all types of travelers. Other popular accommodations include boutique hotels like the NoMad Las Vegas, where art and design come together in modern suites and hangouts. If you're looking for unique experiences that match your lifestyle, Las Vegas also has plenty of "boutique apartments" with suites inspired by vintage culture and a homey atmosphere.
Budget-minded travelers can take advantage of off-Strip budget accommodations such as OYO Hotel & Casino which offers standard rooms at an unbeatable price following their refurbishment in 2020. The hotel is conveniently located near the airport and provides easy access to some of the city's top attractions including Fremont Street Experience, Mob Museum, Fashion Show Mall and Tivoli Village shopping center just minutes away.
No matter what experience you seek while in Las Vegas there's an accommodation option perfect for your needs – experience all that Sin City has to offer without breaking the bank!
Dining and Shopping in Las Vegas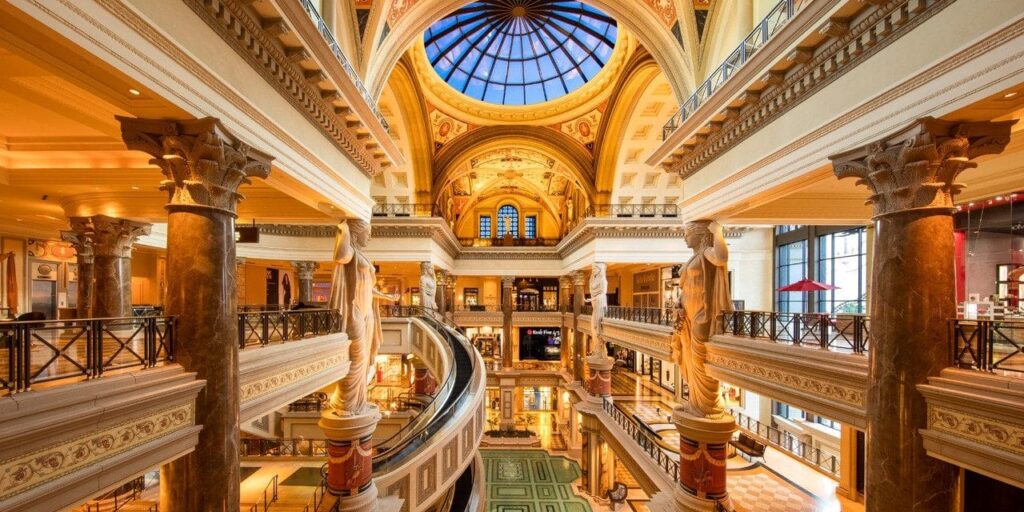 Take a break from the hustle and bustle of Las Vegas and dine at some of the trendiest restaurants near The Strip. From celebrity chef-owned establishments like Gordon Ramsay Steak to classic Italian cuisine at Bartolotta Ristorante di Mare, you won't be disappointed in the amazing flavors that are offered here. There are also many more affordable dining locations along The Strip to choose from such as Shake Shack or the Las Vegas outlets located nearby if you're looking for more affordable dining options while still being able to enjoy all that is unique to Las Vegas.
Las Vegas is also known for its world-class shopping experiences. Shop until you drop with numerous outlet malls scattered around The Strip as well as high-end boutiques located inside every fancy hotel on the strip or around some of its newer complexes calling out directly to shoppers and style seekers alike! Spend a day discovering jewelry stores like Rolex, Harry Winston or Bulgari all in one place while experiencing a unique Las Vegas atmosphere only found on The Strip! Whether window shopping or actually purchasing extravagant items, this city will never disappoint in regards to awe-inspiring retail therapy.
Conclusion
In conclusion, Las Vegas is definitely worth visiting even if you don't gamble. As the city continues to reinvent itself, it offers a wealth of new experiences and attractions that draw beyond the gambling casino culture. Whether you're looking for cultural experiences, entertainment, or outdoor adventures, Las Vegas has something for everyone in 2023. So go ahead and book your tickets to Vegas – you are sure to have a memorable experience!