Handling social media for your brand might be one of the most hectic tasks if you think about social media marketing. You are not only supposed to handle all the post comments, likes, shares and analytics of your page and check out how well your social media marketing efforts are turning out to be. Also, you need to make sure that your content is well-crafted, catches the user's attention and becomes the face of your brand at all times. You can only do this when you have time to think and think creatively.
In the current age, there are so many apps that can help you craft some amazing content and schedule it according to your brand's needs. You can use these apps to make your social media practices more effective. One of the good things about these apps is that you can download them on your iPhone using internet services by CenturyLink internet that are very reliable and make your marketing efforts more effective by using these apps by posting your content on time even if you are not available to post your content. This will minimize your effort and will maximize the opportunities for your brand's social media page to become more effective. These apps are not and you can easily use them as well. To name a few, let's have a look at the following apps that can help you schedule your Instagram posts:
Sprout Social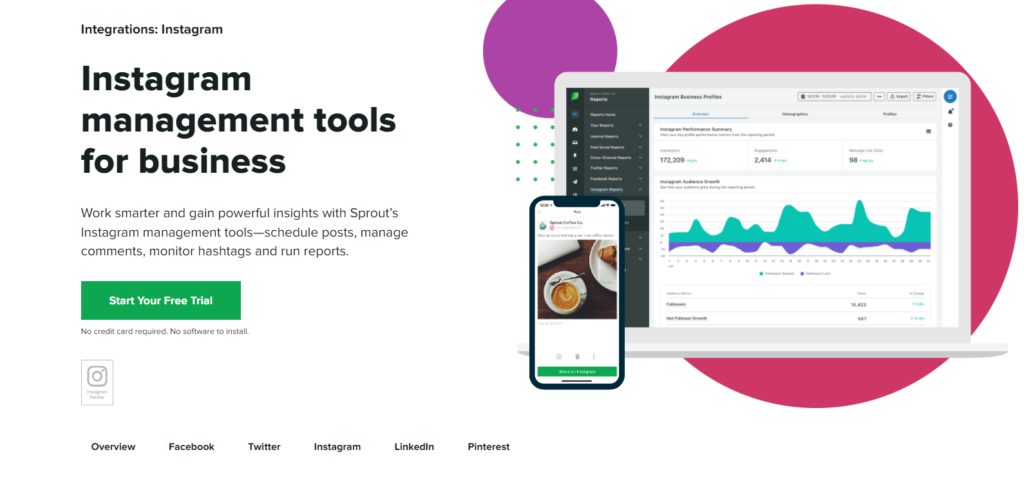 This is one of the best companion apps for Sprout Social so that you can manage your social media, especially your Instagram account no matter where you are. For this, you need to have your Sprout Social account and use it to manage your social media and make sure that you use it as an engagement platform for your Facebook, Twitter, Linkedin, Instagram other profiles. One of the best things about the app is that you can do the same and keep all your profiles in one place. One of the best things that you can use in the app is handling all your messages from a central location, have a look at conversations and use messages to assign tasks to other teams. Apart from that, you can monitor and share rich content using your feed.
App Store Ratings: 4.2
Later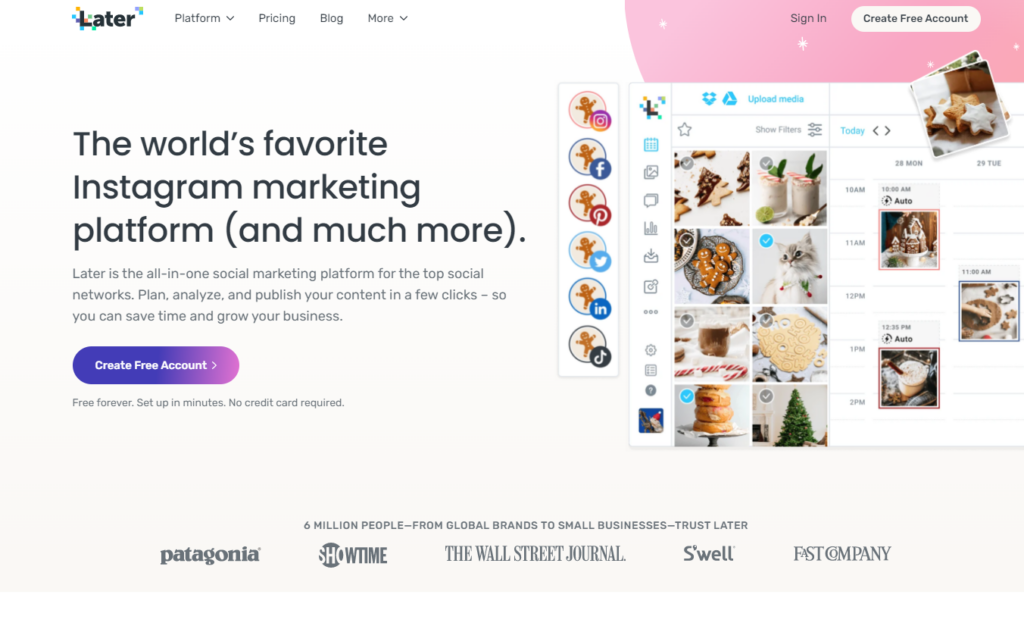 This is another app that can help you manage different accounts and keep things in one place. One of the best things the app does is handle your Instagram, Facebook, Twitter and Pinterest account. You can also plan your content and preview posts on the Instagram feed and use drag and drop functions. You can schedule photos and if you have an Instagram Business Profile then you can auto-publish them as well. You can use the app to get notifications and drive traffic using Linkin.bio to your Instagram account. Apart from that, you can upload images and videos directly using your phone without worrying about any storage limits.
Also, Later can help you keep your things organized by adding labels to your media and save time with some quick schedule time slots as well. All of these and many other features are available for you to use and keep your business on a growing trend.
App Store Ratings: 2.7
Buffer: Social Media Tools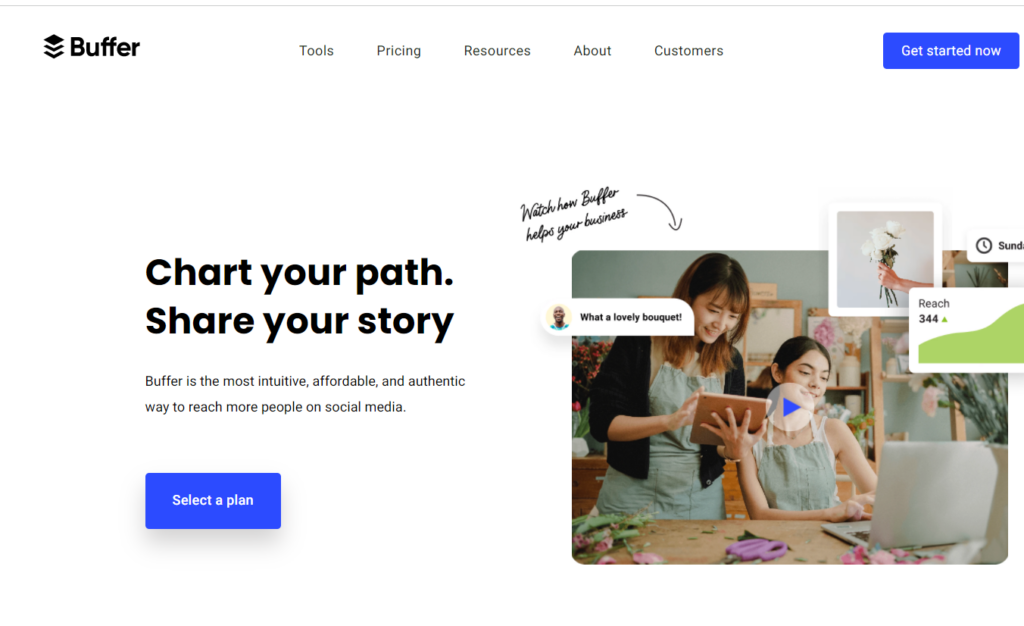 The app is very useful if you are looking forward to planning and scheduling social media campaigns and use analytics to track your progress. It is one of the most intuitive tools that is very affordable if you are a small business. Using Buffer you can perform functions like scheduling social content, get insights and data on your engagement and other insights and get to see all your posts in one place. The app will get you pre-planned Instagram stories and draft and publish content on social media platforms like Instagram, Facebook, Twitter, LinkedIn and Pinterest. The app helps you maintain consistency across social media accounts along with the calendar view. The app can be added using Browser Extensions for Chrome, Opera, Firefox and Chrome.
App Store Ratings: 4.7
Planoly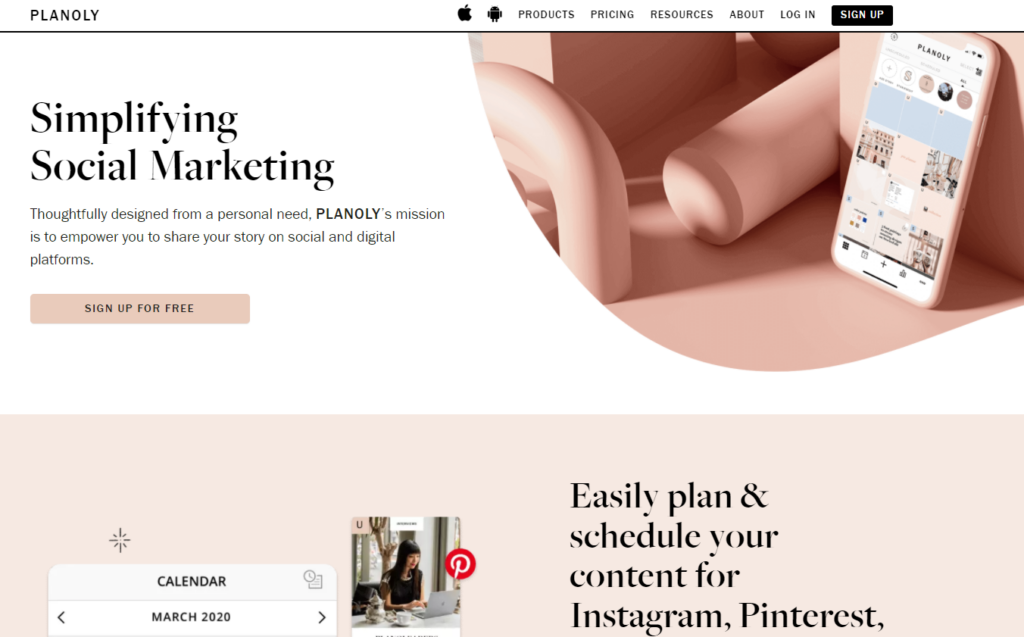 The app is an amazing option if you want to save Reels and arrange grids according to the content type and schedule posts so that you never miss out on an opportunity to market your products or offer discounts on special occasions. This can be an app that can get you more benefits during Christmas and other occasions as well. This app can help you post, schedule and measure the performance of your content on social media platforms like Twitter, Facebook, Instagram and Pinterest. This app is one of the best apps for social media managers and gets them optimized content and a better content planning process for different social media platforms.
App Store Ratings: 4.8
Plann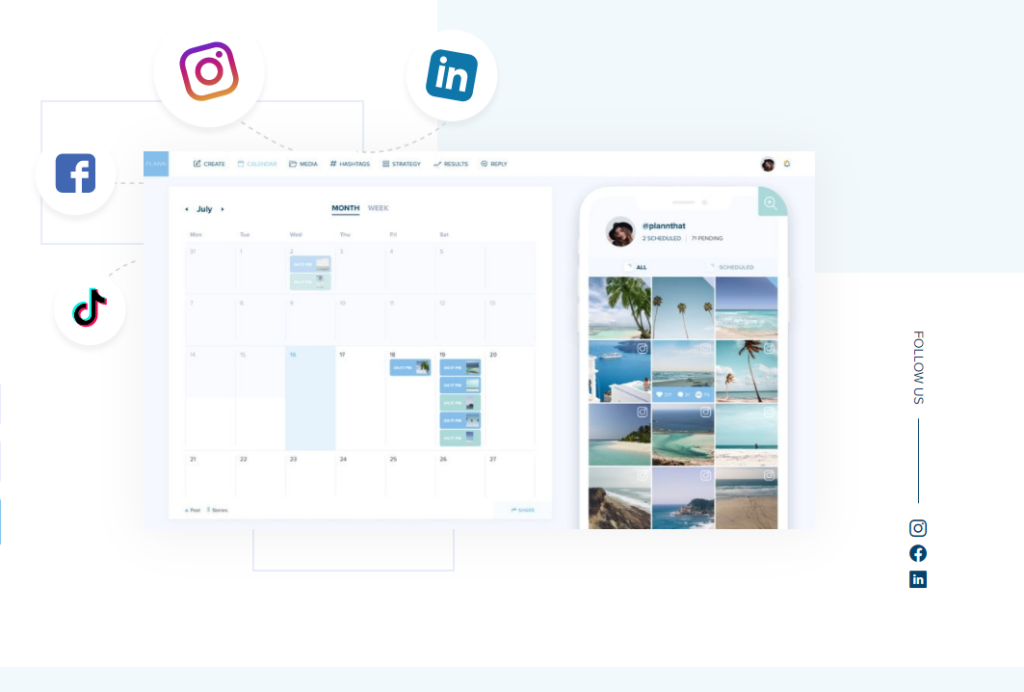 This is one of the best apps for people who find managing and scheduling their Posts, Reels and Stories on Instagram and also manage videos on TikTok. Millions of content creators, eCommerce businesses and entrepreneurs use this app and get outstanding results and use ideas, plan strategies and find free content including photos and videos that are posted on Instagram without much effort. The app also works as a free professional photo editor and operates using a seamless drag and drop mechanism. Apart from all this you can utilize some unique tools and the ability to create some creative content for your Instagram account and TikTok as well.
App Store Ratings: 4.6
The apps work best with a high-speed and secure internet connection like the one offered by Spectrum Internet. Spectrum offers the best internet services and bundled services for users all over America. To get their services, you can simply call Spectrum phone number and get in touch with their representatives who can help you place the order.
In the end, one can say that using some specialized tools to schedule your posts for Instagram and other social media platforms is one of the best ways to get a lot done without making much effort. Apart from that, you can make the most from your social media endeavors and your budget if you use these apps for your business.