There's a couple of ways to clean your deck: sweeping, scrubbing, high-pressure cleaning, and finally, power washing. Power washing is by far the most popular one, due to its speediness, simplicity, and affordability.
But, just how effective is it? What are the advantages and disadvantages of cleaning your deck using this method?
In this article, we'll discuss this topic in detail to help you find the best possible maintenance routine to keep your deck clean for times to come.
So, without any further ado, let's get right to the bottom of it!
It's quick and time-efficient
If you're living on a busy schedule, you probably don't feel like scrubbing your entire deck every couple of days during the rainy season. Power washing eliminates these time-consuming processes and leaves you with enough time to enjoy your day off! It's probably why it is the most popular way to clean decks among all homeowners nationwide.
Again, if you're not very experienced with power washing, perhaps it's better to hire professionals to help you the first couple of times. You can find power washing Dublin services online, just make sure to do your research beforehand.
It depends on how you use it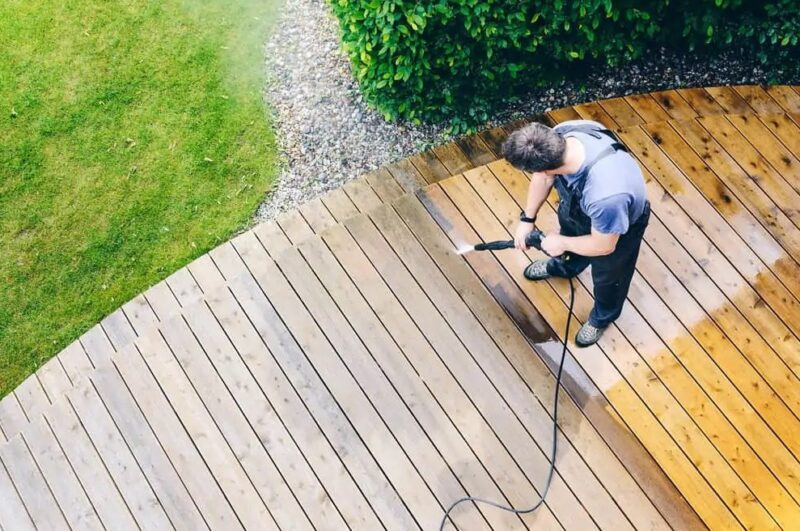 Power washing can be either the best or the worst way of cleaning a deck, all depending on how well you know to use it. As long as you keep the power settings low and don't hold the tip too close to the surface, you'll be absolutely fine.
We suggest you seek professional assistance before trying it yourself, so you don't end up accidentally damaging the wood. Lastly, make sure your power washer is one of those models appropriate for cleaning wooden and composite decks before you decide to try it on your own deck.
It cleans deeply and thoroughly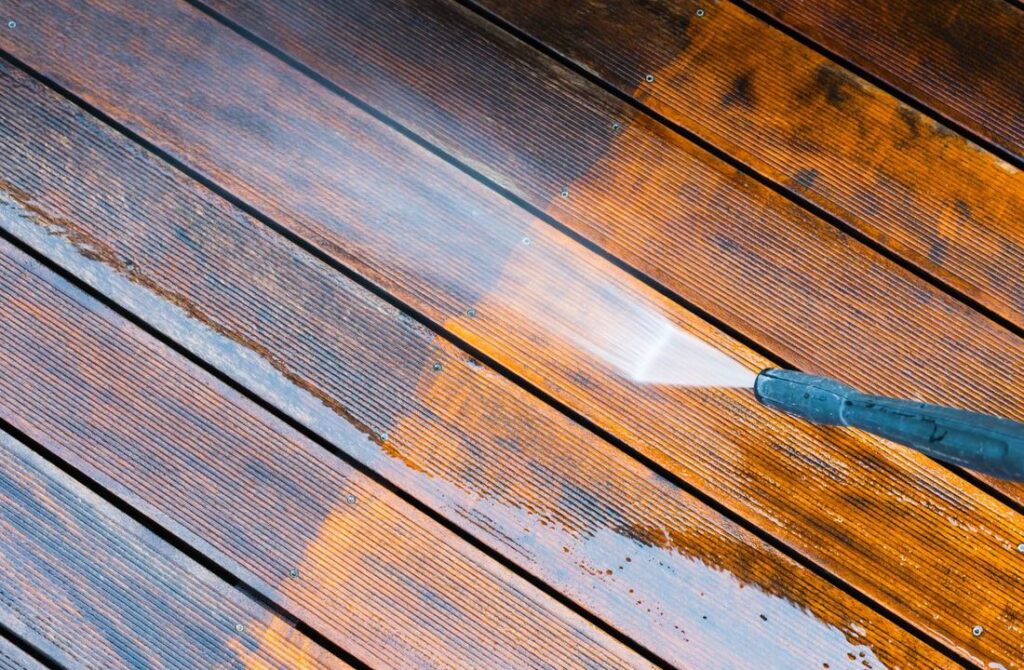 If you're worried you won't be able to clean your deck properly using a power washer, we're here to put your mind at ease. Even the best, most experienced deck cleaners use this method to clean a wide range of decking types. The high water pressure will not only push the debris and dust away from the deck, but it will deep-clean every pore and opening on your deck.
Of course, as we've mentioned before, you have to make sure to use appropriate settings not to harm the wooden surface. Keep the tip away from the wood, use an appropriate washer extension, and you'll get your deck clean in no time whatsoever!
It's cheaper than using scrubs
If you've been using scrubs and cloths to clean your deck, you've probably noticed they get used up quite quickly. Even if you wash them, you'll need to replace them from time to time to keep your maintenance routine as effective as you need it to be.
Power washers, while having high upfront costs, can be a much cheaper option down the road.
If you're scared to damage your deck, simply call the professionals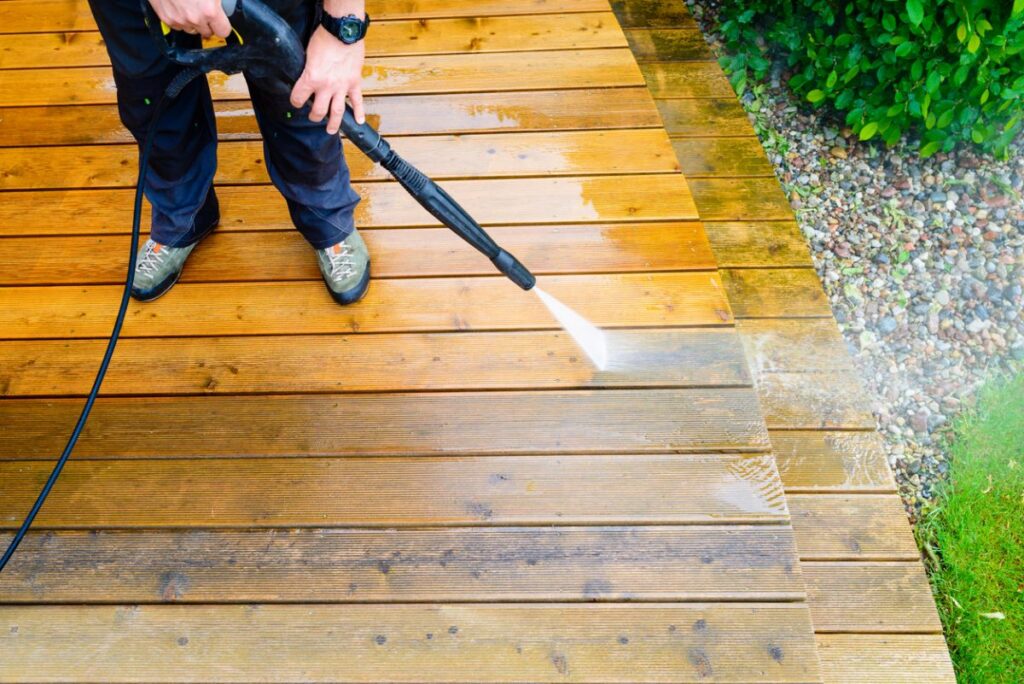 If you're not sure you can take all the necessary precautions to keep your deck protected while you wash it, perhaps you're better off hiring a couple of professionals to do it for you. Make sure you choose reliable, experienced cleaners who utilize modern technology and equipment to do their jobs as effectively as possible.