With the advancement of technology, we are able to use many different devices that make our lives far better and easier. We start by purchasing them out of curiosity, and after a while, we realize that those gadgets are actually making a difference in our lives. The issue with this is that the newer and better the product is, the more it is going to cost. Apple products are known for their sleek designs, powerful software, and high prices. The watches from this brand are getting more and more popular by the day, but they are also extremely fragile. Here, we are going to tell you how much it costs to replace an Apple watch screen.
How much does it cost?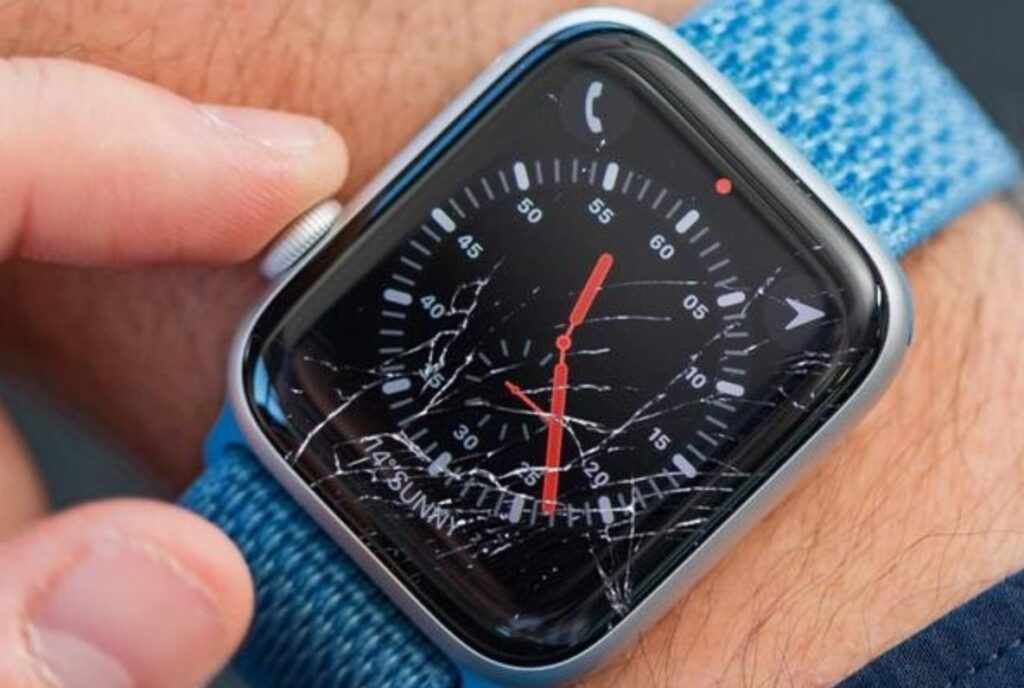 Breaking your screen is the moment when you start panicking and the first thought that comes to your mind is that you will have to spend almost as much money for the replacement as you spent for the device itself.
The good news is that you will not spend that much, and replacements are far cheaper than getting a new device, but they will still not be free.
The costs depend on where and how you get the screen fixed, as well as the model that you have. As you probably know, the newer the model is, the more it is going to cost. This is because the price of the new devices is also greater than the price for older ones. On the same note, if you have a model that is too old, and that is not being produced anymore, getting parts for it may be extremely difficult, meaning, you will have to spend a lot to get it fixed.
When it comes to exact prices if you have AppleCare+ that comes for the price of about 80 dollars, then you will spend about 70 dollars for the replacement. This is a type of warranty that is offered by the brand for breaking your screen two times. However, if you don't have this package, then the fee that you will have to pay to the brand is about 300 dollars. Once again, this depends on the model that you have and the prices offered by the brand that can change daily.
When it comes to replacing the unit with a third-party service the prices will vary between 100 dollars and up to 200 to 250. This mainly depends on your location, the services available there, as well as the model of the unit that you have. Note that the rate may start at 100 dollars at some places, but you should also know that the labor may or may not be included in the final price, so if you explore this option, make sure you ask the service about the final price, not just how much the screen is going to cost.
How to replace it?
One thing that you should know is that when you purchase the device, the smartest thing that you can do is get AppleCare+ since this is the only way to get your watch serviced by the official store. More often than not, the brand does not offer servicing or any part replacement. You won't be able to fix it there or replace it if you don't have the care plus package purchased.
So, if you don't have AppleCare+, then you are probably wondering what you can do to get your device fixed.
Services that offer iPhone Repairs can help you get your watch serviced as well, so your best bet is to look for a third-party service that can help you out with your problem.
Some people wonder if they can get this thing done on their own, and what they can do to finish the job properly. Well, this is a complex thing, and you need to have the right tools and skills to properly replace the screen. You can easily purchase just the screen depending on the model that you are using, and once your order arrives, you can try getting it replaced on your own.
The issue with this is that if you make even one small mistake, you can damage much more than just the screen, and you may need to purchase a new device altogether. If you feel confident that you can do it on your own, then it is recommended to first start with watching tutorials on how to get this done. When you watch tutorials for your exact model, you will see how complex or easy it looks. If you still feel confident to do it on your own, then you will need to purchase the right tools that can help you finish this without too much hassle. Follow the tutorial, and know that you will probably need a lot more time and patience than you think.
If you have broken your watch, the best thing you can do is first call Apple customer support and see what they can tell you about your warranty and if they can help you replace the screen. They will also give you an exact quote on how much it is going to cost. In case they cannot fix your device, then you should look for a third-party service that can help you with this. Make sure you find a reliable place that is well-reputed and that takes pride in their customer satisfaction. When you reach out to them, talk about how much time it is going to take; if they offer a warranty, and how much the whole thing is going to cost.
You can also compare prices from different services and see which one offers the best of all worlds. Note that if you find a deal that is too good to be true, chances are, you are looking at a service that wants to scam you and that will either not give you a screen that is in good condition, or they may even damage your device further. So, be extremely smart when making this decision, and don't let a few bucks be the reason why you end up without a watch.
Try to protect your device as best as you can, and know that even if it breaks, it is not the end of the world.
Get the screen replaced as soon as possible so you don't risk making additional damage just because you continue using it when it was not in the best condition.