Many people dream of a luxurious home while they have almost everything in their home. However, most people don't realize they can make their homes to be elegant and upgrade from traditional home designs. Midcentury home has effortless décor and looks aesthetically appealing. It describes the general architecture, graphic designs, and furniture from the middle of the 20th century. There are several ways that you can modernize your house to a mid-century luxury house starting from incorporating quality products from Saturnia. Other common methods include:
The strong color palate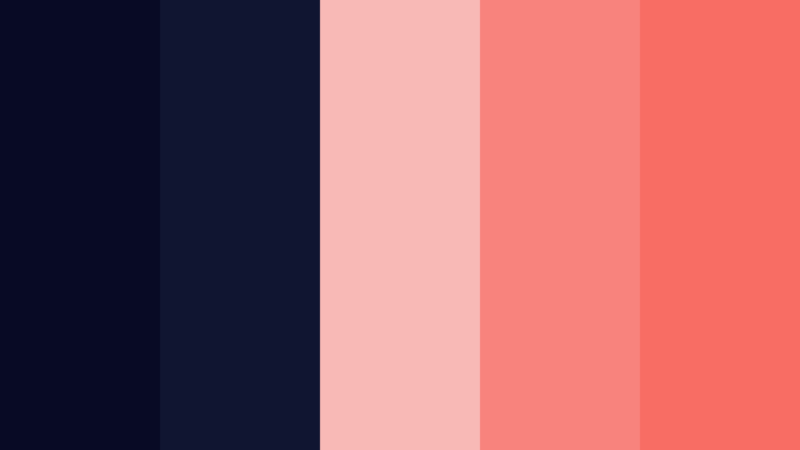 For a mid-century home, the color is quite crucial and should be carefully chosen to match the taste of the owner. Some colors go hand in hand and are much considered, such as;
Gray and chartreuse
The two colors add a cool and fresh duo to your living room or house in general for the midcentury décor. People who don't like colors like chartreuse on their sofa can replace them with a bright light green one. Other accessories in your house can take the grey color and match.
Brown, teal, and white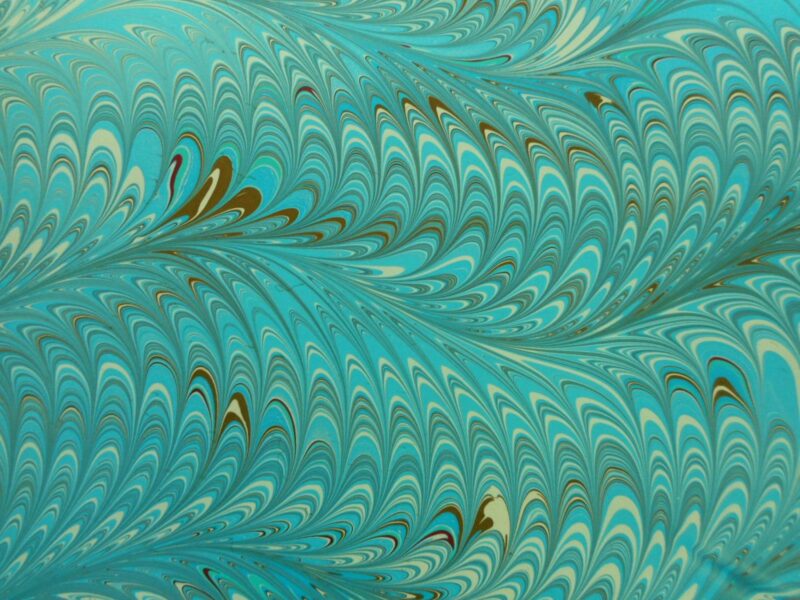 These mixed colors can go well in complex with a specific shape of furniture. The teal color does wonders in terms of looks when the sofas are ivory. You can choose to add wood paneling to round out the tricolor pallet and amps on your space.
Good and quality furniture
A piece of good and quality furniture for your home takes a lot to be luxurious and needs many considerations such as texture and patterns. The wood that is embraced a lot for the midcentury loo is the teak. Teak is strong and durable with a touch of a bold color hence considered a lot.
Another quality piece of furniture used is oak wood. It is commonly used to make the frames of the sofas and chairs since it is strong and durable.
A classic midcentury chandelier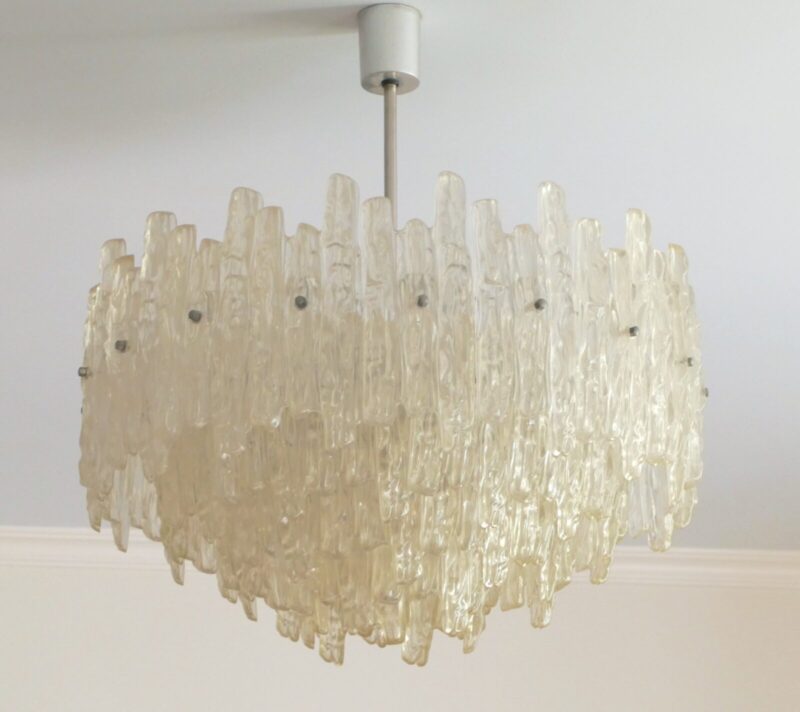 Before installing a chandelier, one should consider factors such as where you will use the chandelier. You can have a variety, such as the living room or the dining room, for various styling. The simplicity of the midcentury chandelier has a taste of beauty, making it look accentuating and classic.
When installing it, consider the decorations, and if they are tiny, you should choose a large and dramatic chandelier. Also, it would be best if you consider that your chandelier goes hand in hand with your room aesthetic. If your home is well lit with good bright colors, consider a very soft light in your chandelier.
The texture of your house
The texture of your home, mainly interior texture, is everything for your home. For the mid-century luxury texture, velvet is one of the most recommended by interior designers. It offers a sense of richness and some little feel of comfy room and febricity.
The texture in the interior of your home speaks a lot. A mid-century home should have a color pattern that genuinely matches your style. The carpet, wall and accessories should convey a specific design for the house to look luxurious.
Size smartness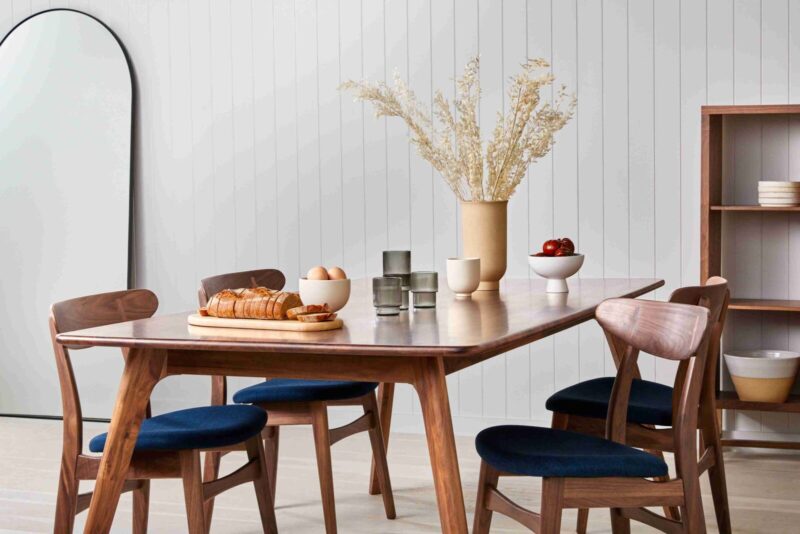 The size of your furniture and accessories in your home says a lot about how smart you are in decoration and taste. It would help if you considered more miniature furniture that does not occupy large spaces, making your room look significant and broader for the furniture. This offers a sense of invitingness.
When it comes to chandeliers, you should consider one large that occupies an ample space thus expanding the area. Also, large television is considered since it adds a sense of a more extensive and fabulous house in the living room. However, for other spaces such as the bedroom, the beds should be considered master beds that can fit in for various purposes.
The element of nature in your house
Nature not only gives a taste of your home in the exterior but also the interior of it. This makes your house connect with nature very well. Bringing nature into your house can be done in various ways, such as bring plants and green flowers to your home.
However, using natural products such as wood in tiles and interior wall cladding offers your house a sense of nature. Typically it, makes it possible for the house to connect with the surrounding environment. Also, you can opt to use large transparent windows, making you visualize the extreme climate during the day.
Set up a reading nook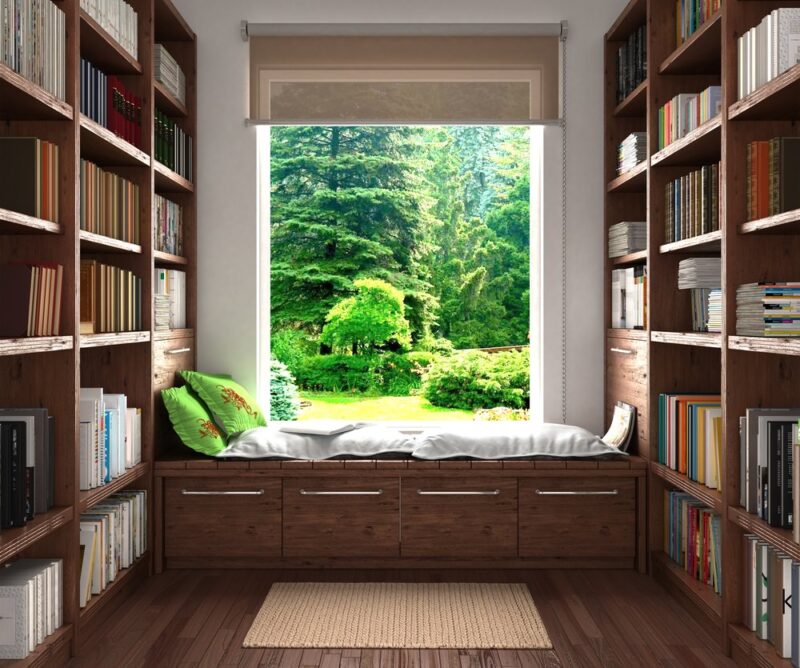 A wise owner of such a mid-century house should be a person who embraces adding more and more knowledge by adding a small library commonly known as a reading nook inside the house. It takes less effort for one to make a comfy reading nook. You should ensure that the space is pretty soft with a taste of plush tiles.
Reading lights should be considered with a mood that keeps on motivating you to continue reading. You should also ensure that the area is warm and soft. The kind of chair you also use while reading should be considered, which should be an armchair which is quite comfortable. Adding a reading nook is a modern yet stylish way to spruce up your room.
Accessories in the house
A mid-century home should be fully accessorized to give the sense of expensive house look which is stunning and shouting. However, interior designers do wonders when choosing supplements that match the textures of your house. You can add accessories which are iconic or you can opt for more contemporary designs.
Key Takeaway
Midcentury designs require a lot of consideration. Building your house also requires a firm construction with quality products such as natural stones that give the place a perfect look even on the exterior. Typically, it require unique materials that will provide the home with a modern and admirable look.
For every part of your house, ensure that it has the best and modern quality items for it not to be left out in the mid-century luxurious trends. Every day there are upcoming modern ways of upgrading your house. You should ensure that the place is flexible enough and incorporate any decor change and upgrade.