Gamers are only happy when they are playing, or so the saying goes. But maybe it is time to get off that chair and catch up on some much-needed exercise. Don't worry, you will still have lots of fun, as you will be able to use all the experience that you have gained in your first-person shooter video games. In airsoft, you will put your war knowledge to the test. Here is what you need to know about this game.
A War Game that Is As Close to The Real Thing as Possible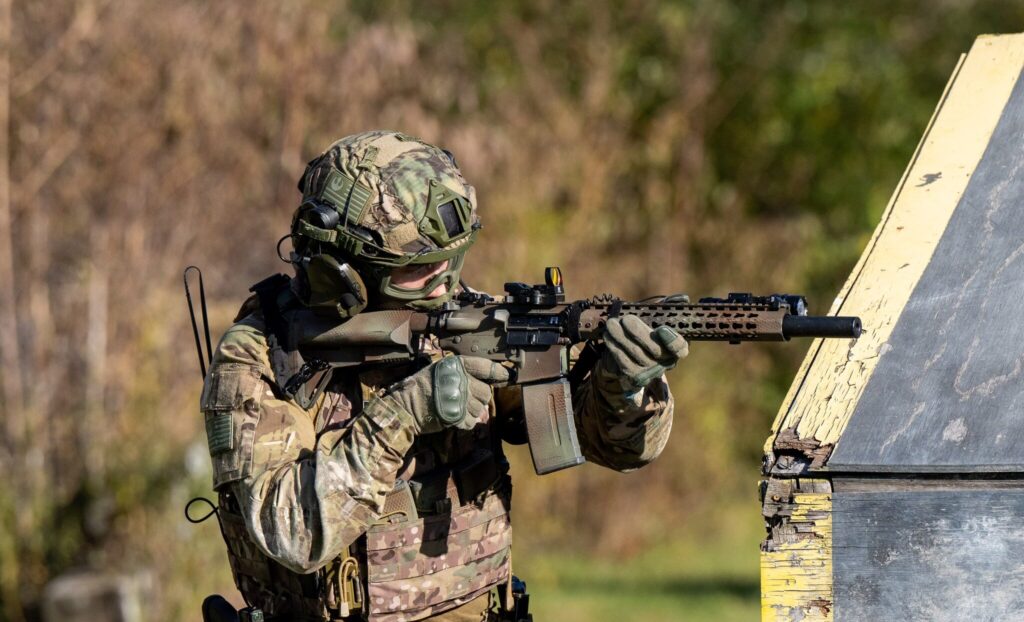 Imagine yourself heading to the battlefield to win the war against your enemy. Except that in this situation, you are certain that you won't come back injured or worse. That is how it feels when you head to the airsoft battleground.
Played in an open field, usually outside of the city, you will dress up just as you would if you were in the army, with airsoft tactical gear. You will even carry weapons that are replicas of the real ones, such as an AK-47, but the bullets in them won't hurt anyone. Depending on the airsoft field that you will choose, many scenarios can be played out. You only have to select the one that you and your friends prefer the most.
The environment that you will find yourself in will also be reminiscent of the video games that you play. It features abandoned houses, dense forests and swamps that you will have to cross over. Your favourite hiding places, in the video games that you play, should also be found on the ground where you will battle enemies during an airsoft game.
The fact that everyone is dressed as if they were going to war can be quite impressive for someone that has never played before, but it really creates the right mood and gets the adrenaline going, which is exactly what it is meant to do.
A Great Way to Exercise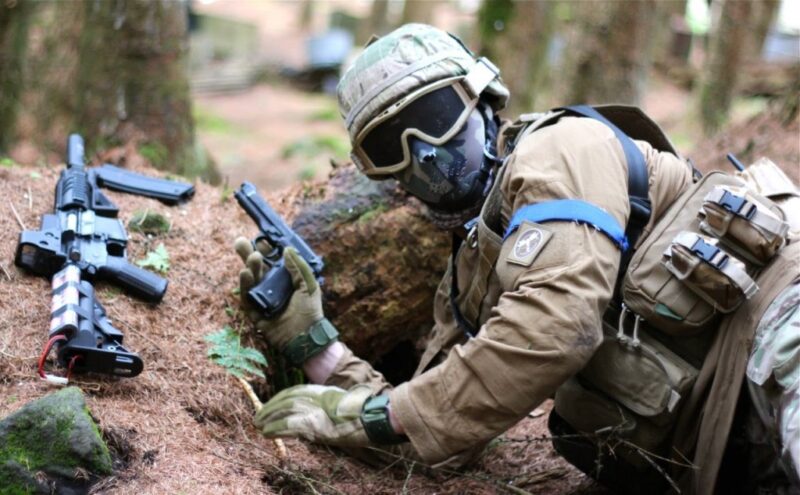 If you are a gamer, it probably means that you stay seated many hours per day. Just like someone who works in front of a computer, this could be detrimental to your physical health. Although gamers' chairs are designed to provide the best support possible to your back, arms and neck, they cannot perform a miracle, which is to turn being seated for long periods of time in something that would be beneficial for you; it simply isn't.
But if you choose to add airsoft in your life, it will give you the opportunity to continue doing what you like best (playing) while finding yourself in the open air and on your feet. You will have to run and even sprint at time to avoid bullets. Obstacles will be in your way, which you will have to jump over or climb. You may even find yourself crawling in the dirt. All this will help your cardiovascular system to stay healthy.
Putting Your Virtual Knowledge to The Test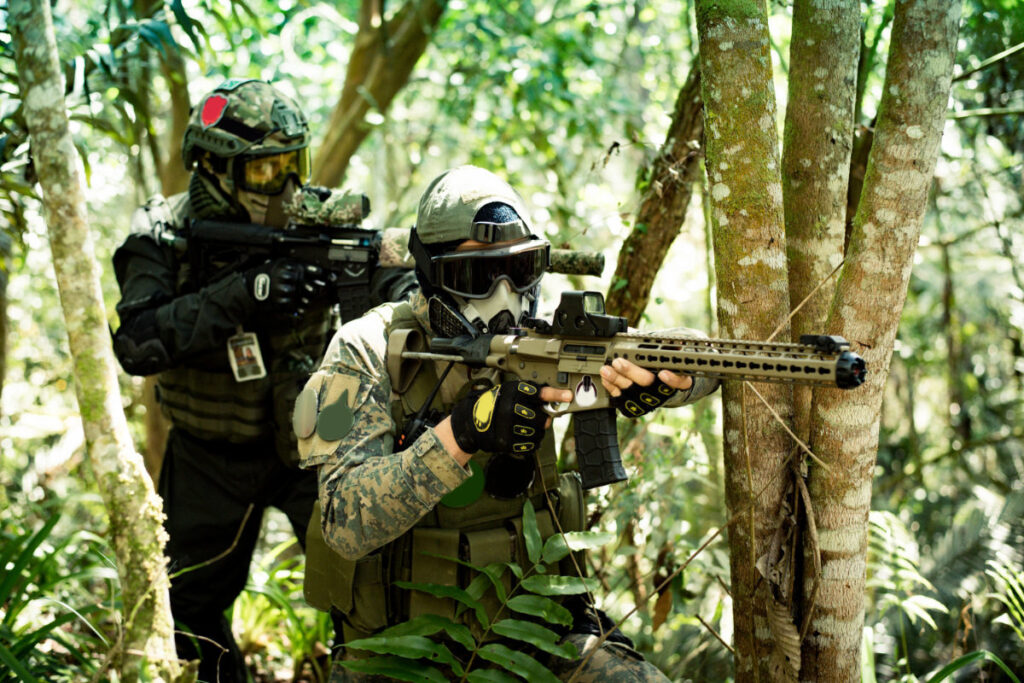 Haven't you ever wondered if the strategies and tactics that you use in the video games can be applied in real-life situations? If you play regularly, you surely must have had dreams in which you were on the battlefield, trying to find your way to safety, while conquering enemy territory.
By trading your video game controller for an airsoft weapon, you will finally put to test all these hours that you spent being a shooter in your virtual reality. Chances are that you will like it even more than being static on a chair, as you will feel the glory of winning, by using all that you are and not just your hands.
The first thing that you will have to do is to sit down with your group of friends and discuss the strategy that you want to deploy, in order to win the war with the other party. This may be difficult for those who are used to play alone on their video game console, but it is the perfect time for them to show their skills as well. If the game is played solitarily, then it can provide gamers with a definite advantage.
Still, gaming is not reality and there are movements that your body won't be able to do that the character in the video game can. But it showcases the same basic skill, which is how to move around without ever getting killed. The beauty is that you will have a chance to redeem yourself in this game as well, even if you get eliminated early, since you will be participating in a few games throughout the day.
The Opportunity to Socialize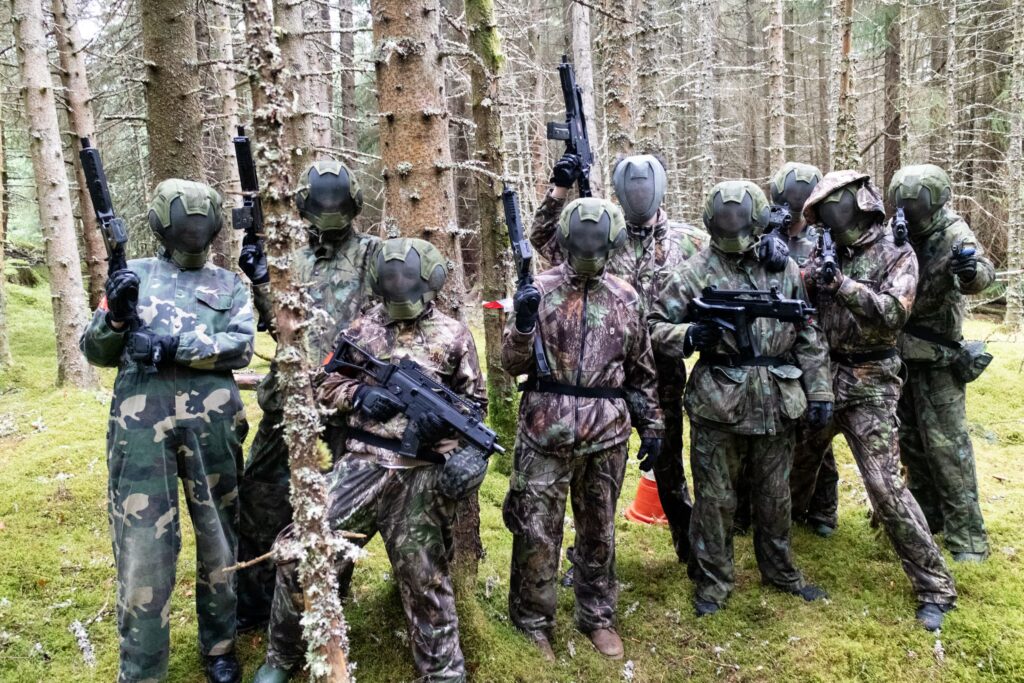 One of the main problems with being a gamer is that you sit alone at home for long periods of time. Of course, those who do it professionally have the chance to meet other gamers in tournaments. Video games become their means to social life.
But if that is not your case, you may find that you are becoming a loner, which can be a status that is difficult to change after a few years. Socializing is a skill that we all develop, the more we find ourselves around other people. If it never happens, we also lose that capacity, which becomes a serious weight on our mental state.
Finding a solution such as airsoft to get back out and meet people makes it much easier for those who have been locked inside their homes for too long. It often takes only one airsoft game to find that we want to find ourselves in the open field to share experiences with other people, more frequently.
The day may start on the battleground, but it will often continue in a bar to share a drink with other players and even grab dinner with them. Airsoft is like opening a door into the real world and finding out that playing outside your home can be just as much fun as finding yourself in front of your computer, enjoying video games.