Fox is looking to expand its primetime prison population with a spinoff from "Prison Break."

Tentatively titled "Prison Break: Cherry Hill," the potential new series would be set at a women's prison and center on Molly, a new regular character that will be introduced on "Prison" later this season.

Fox has ordered a script of the possible spinoff, which is being written by "Prison" exec producer Matt Olmstead and co-exec producer Zack Estrin and produced by 20th Century Fox TV.

Molly is an upper-middle-class wife. After suffering a family tragedy at the hands of the Company — the government conspiracy that framed Michael (Wentworth Miller) and Lincoln (Dominic Purcell) and put them behind bars — she seeks them out at the hellish Panamanian prison Sona in her quest to exact vengeance.

"There is an ironic similarity between Molly and Michael — they're both emotionally banged-up, both have lost loved ones, and both want the people responsible to pay — so they empathize with each other," Olmstead said. (Michael's love interest Sara, played by Sarah Wayne Callies, was killed earlier this season.)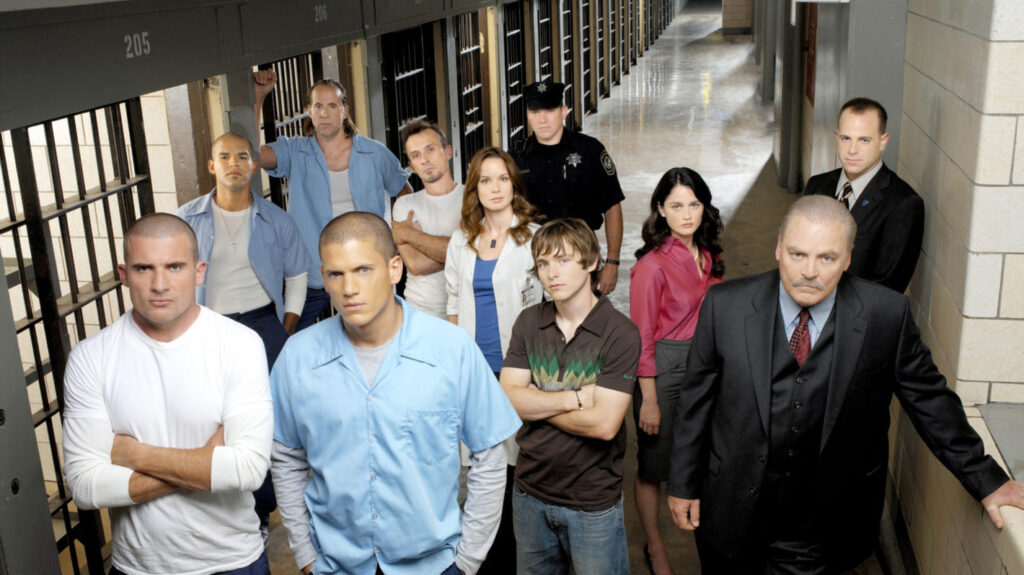 In "Cherry Hill," which would have the same tone as "Prison," Molly goes to a women's detention facility fully accepting the life sentence for her acts of revenge until she is contacted by the government with information that some of her loved ones are alive.

"In a moment's time, she is transformed from an unapologetic murderer to a motivated woman who would do anything to get out of prison and be with them," said Olmstead, who is exec producing "Cherry Hill" with Estrin and "Prison" exec producer Dawn Parouse.
MORE AFTER THE CUT!
Olmstead and Parouse had been talking about developing a show set at a women's prison for some time but had hit a roadblock — how to set up and launch such a show?

"Concurrent with that, on 'Prison Break' we wanted to introduce a mystery character who brings some clues to the table and with whom Michael and Lincoln work to uncover the big conspiracy," Olmstead said. "The women's prison idea folded into the idea of introducing that character, and once we combined them, it immediately popped for us."

He approached Estrin with the idea, and he came on board right away.

A search is underway for an actress to play Molly. "Prison" producers will determine in which episode she will make her first appearance after casting the role.

If "Cherry Hill" doesn't go forward, Molly will continue on "Prison" as a regular character.

There have been several series set in women's prisons over the years, including the long-running Australian drama "Prisoner: Cell Block H" and Fox's short-lived comedy "Women in Prison."

"Cherry Hill" follows the path of ABC's "Grey's Anatomy," which spun off Dr. Addison Montgomery (Kate Walsh), a character introduced on the hit medical drama, into her own series, "Private Practice."