Back in July, Rihanna was named the replacement for Megan Fox as the official spokeswoman for Armani. Apparently, they weren't happy with the way her advertisements had been going. I find her ads to be incredibly boring.
Here we have Megan's new Beauty 2011 Christmas Collection ads, which will run this Christmas. Looks like Megan stayed on as the face of Armani's beauty line, while Rihanna will model their clothing. (Check out Rihanna's risque ads below!)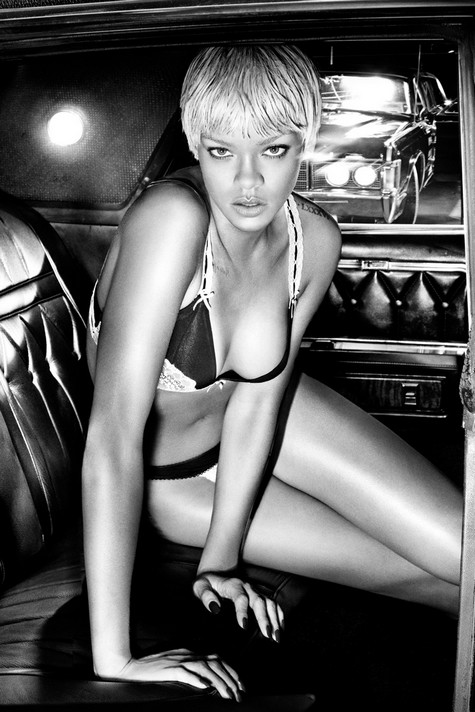 While Rihanna's ads are definitely more "edgy", I'm not really a fan of them, either! Although I can appreciate Rihanna's more curvy body – that blonde wig is a hot mess. They need to ditch that immediately. I'm not a fan of Rihanna's ads either. Armani needs to go back to the drawing board!
Who do you think makes a better Armani model – Rihanna or Megan Fox?