Using the surfboard is nothing less than a treat, whether it is your first experience or you have been doing it for years. So, buying a board is essential in all cases. Even if it is your first or many firsts, there is a way how you go about surfboard shopping.
So, the first thing to note is that the market is full of countless boards. You can have time in your life to choose the one that works the best for you. But the first thing you should know is that you should not buy a board that is way beyond the normal size.
Wait, what?
Can the size of the surfboard be too big?
Ofcourse, yes!
Now, you might be wondering how you can know whether it is big or not.
Here you go!
1. Unable To Get Hold Of The Board In Water
It is a fact that big surfboards are buoyant in water. Hence, you might not find an issue with using these in water. The waves will move along the surface, and the speed will be as expected in normal cases. But what if this does not happen?
Suppose you are in the water and struggling to move smoothly with the waves. It can be because you cannot catch the speed because of the wrong side of the surf. The board should be based on your skill and body so that the balance is correct, especially when moving with the waves.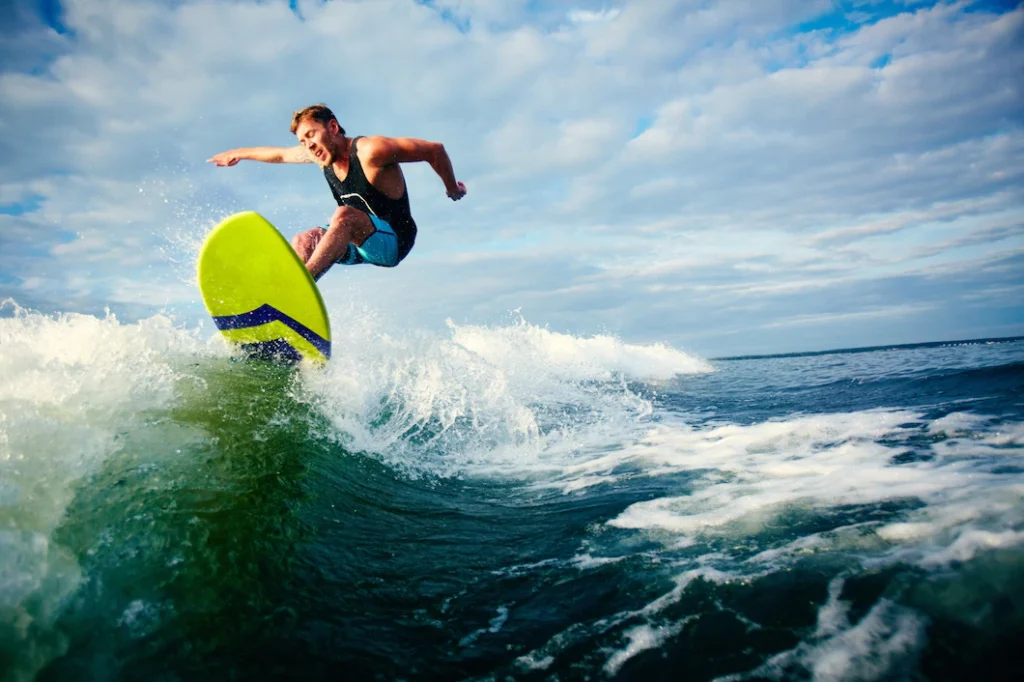 2. Struggle In Directions
Another thing that should be an alarm related to the big size of the board comes from your ability to change directions while surfing in the water. If you have issues, it directs hints at the point that your board is too long and heavy, apart from being big. If the board is big, it will prevent you from steering. If you have been facing this issue, you should change it and get one of the right size based on your skill and need.
3. Lack Of Balance In Water
As a new surfer, when you are buying your equipment, you should try and take a practice round in water to notice if you can create the balance or not. The advanced or mid-experience surfers will know the balance difference between their new and old boards. If a difficulty follows a difference in balance in the new one, the size is not right. It can be too big or too small for you to stand, which might not go well with human weight.
Also, the lack of room for stabilization is an important aspect that will help you think of changing it.
4. Sinks And Swamps On The Way
The variation in speed is something that makes a surf exciting. If you are unable to do that, it means that you are not using the right board. Also, the tip is that you should have a board with a few rockers.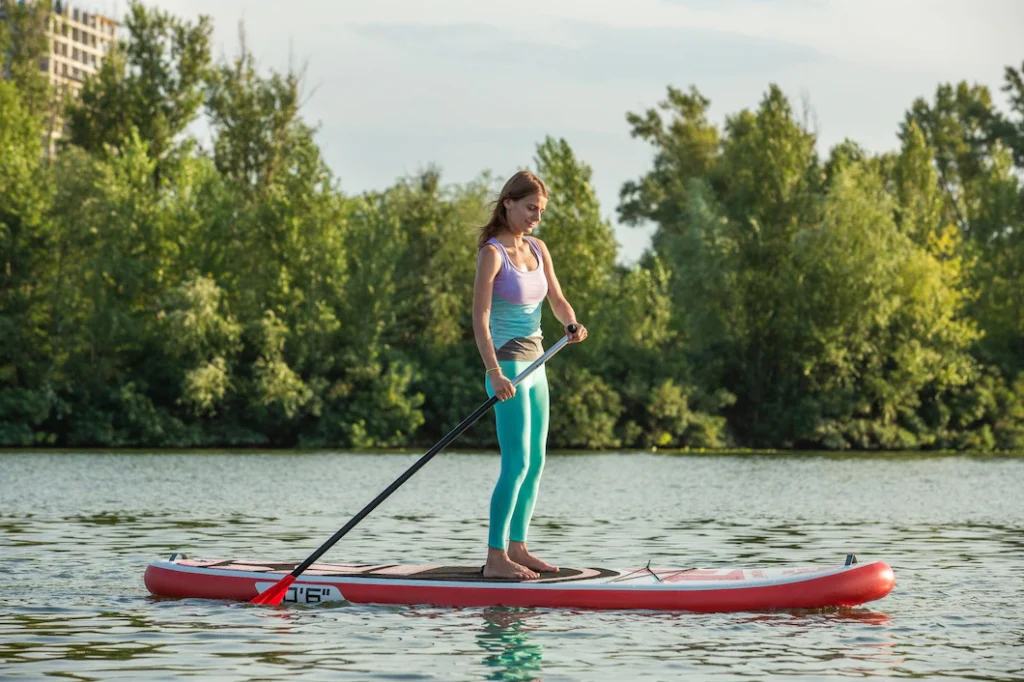 5. Side Turns Are An Issue
They will be problematic if the board size is big. Some will notice it and say that your surfing style is not right or you are not following the right technique. Instead of questioning yourself, you should take advice from someone experienced about whether you are using the right size of surfboard.
Moving on, you should have some tips to help you choose the right surfboard.
4 Tips For Choosing The Right Surfboard
There are different kinds of surfers out there. Some are new, some belong to the mid-experience level, and others are advanced surfers. Their degree of knowledge will differ; hence, the board's choice will matter. But, for the new surfers, the selection process will be tricky as they are new and have a lot to explore before getting their hands on the shopping process.
1. Level Of Skill And Experience
The foremost tip is that you should know your skill and level; if it is the first lesson you are taking, you can seek help from your coach. You should keep all the judgemental thoughts on one side and discuss the doubts before buying. Otherwise, it will become another piece in the store that won't be used for the right purpose.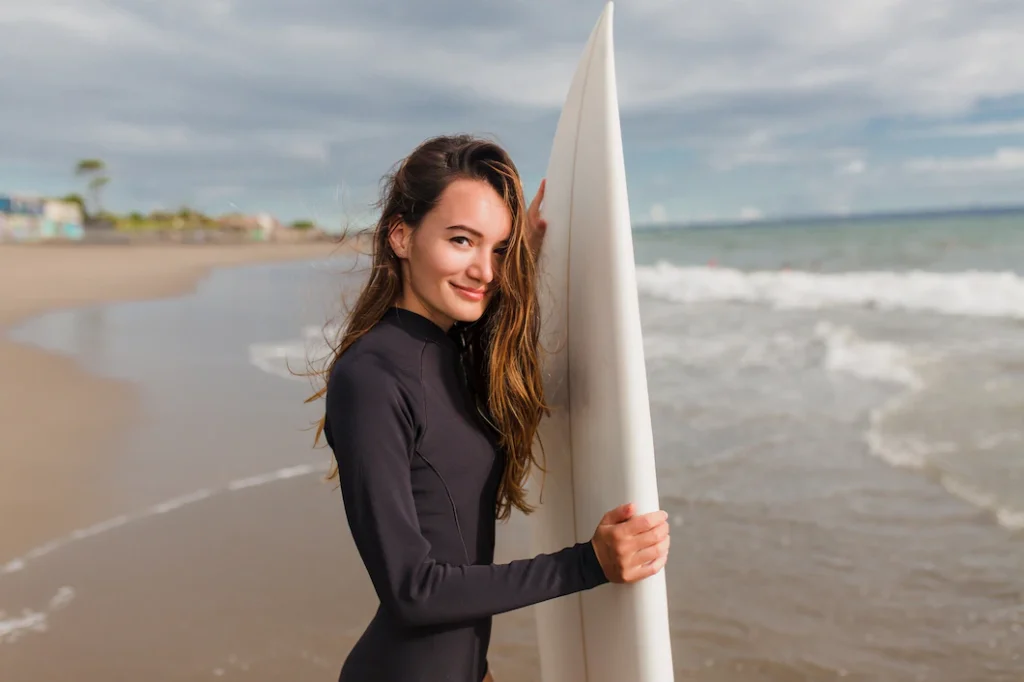 2. Body Essentials
It would be best if you consider your height and weight while making the final purchase, and hence, you can seek assistance from an experienced trader to decide. It is an important factor in determining your final pick.
It won't come for free; hence, you should put your money into something useful.
3. Fitness
It is a physical sport, so the fitness quotient comes into the picture. If you are physically weak, you can go for a voluminous board which can make paddling easier. Once you develop a hand at paddling, you can opt for smaller boards.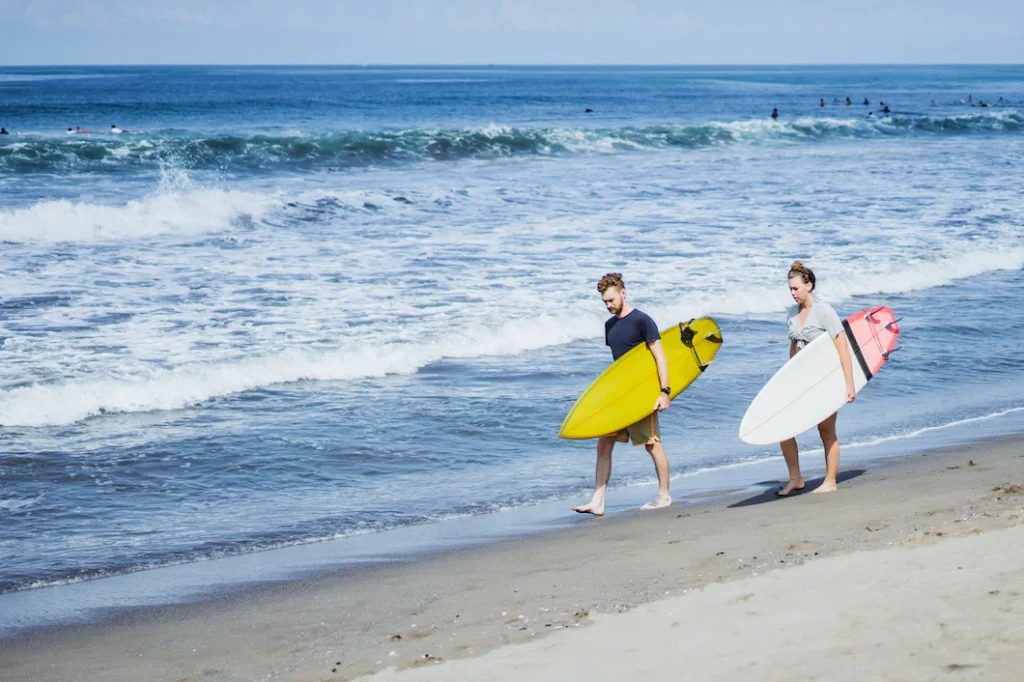 4. Specification In Catching The Waves
Another tip for choosing the right surf is to choose it based on the waves you wish to chase in the water. But you must understand that there is no perfect board for all requirements. Hence, you can go for the one with goes with most of your needs, or you can also consider building a quiver.
However, none of you needs to worry. This guide will help you choose the best surfboard based on your need, experience, and use. An experienced surf shop in Switzerland can help you fulfill all the requirements and follow these tips for the best purchase. So, you should begin your search now.
There are different kinds of surfboards that you can explore. Some common ones are as follows:
• Fishes will help you attain good speed while surfing and float nicely in water.
• Shortboards are perfect for advanced riders as it promises excellent performance.
• Beginners can go for funboards that offer easy paddling and better maneuverability.
• Longboards are full-fledged and long ones that offer stability and proper flotation.
But, as a beginner, the best pick for you will be a board made of foam that will cure the volume portions.
Also, it will offer proper control and stability.
Conclusion
Surfing is an exciting activity, and it is all the more fun when you do it with the right equipment. You will slowly get a hand on things; once you do, nothing can stop you. You should get the right product that offers quality and quantity. It is important because it will add value to your surfing experience.