When it comes to reducing the amount of heat that escapes from your house, installing loft insulation is the most effective method. The use of this method will also aid in the reduction of energy use. The ability to save cash on gas and electricity may benefit the environment by lowering carbon emissions. The significant heat loss that may occur in a poorly insulated house might result in you having to spend more than necessary to heat your home. Thus, it is always a wise decision to go for insulation of the loft area.
But before that, it is also very important for an individual to know in detail about the insulation of the loft.
That is why; we have today got you a complete guide that might be of great help to you.
Definition
Loft insulation is a layer of material installed in your roof area that acts as a heat barrier. It may be installed between the joists, be it the horizontal beams that run along the floor of your attic or amidst the rafters, which are the vertical beams that run along with the ceiling of your attic.
Regardless of the method, it acts as a large, warm blanket, slowing the flow of heat between your living area and the surrounding environment. It not only keeps your house warm in the winter but also cool in the summer when it is properly installed and maintained.
Insulation between the joists retains the warmth of your living area below and prevents the formation of a frigid loft above it. Because of the insulation in the rafters, you can also maintain the warmth in the roof area.
What are the Types of Insulation?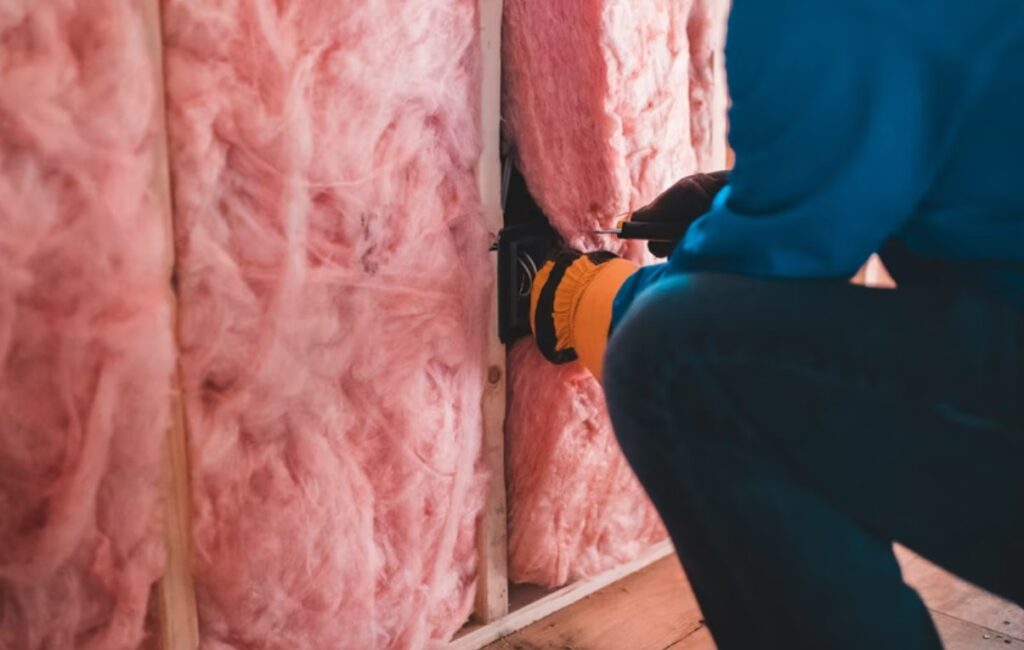 There are two main types of insulation – Warm and Cold Insulation.
• Warm Insulation
The process of adding up more and more insulating material to the region beneath your roof is known as warm insulation. These rafters are specially located between and above the rafters at this location. This helps to keep the loft area warm. The term is often used in houses where a loft has been transformed into a bedroom or a workplace area.
Even though this sort of insulation is more costly, the quantity of heat retained by it is far higher. Installing this type of insulation needs the services of a professional and cannot be done by the homeowner. It will also be necessary to insulate other parts of the house, such as chimneys, gable partitions, and partition walls.
• Cold Insulation
Using this sort of insulation, you may insulate the space just above the ceiling of the top level of your home.
Thermal insulation is installed between and above the timber joists to prevent heat entering your loft. For this reason, it is referred to as cold insulation. This region will get much hotter in the summer because heat will continue to enter via your roof.
Because it is limited to a single region, it is the most affordable sort of insulation. In most situations, you can do this task on your own. A professional insulation provider should be consulted if you are in any doubt.
Why is Insulation of the Loft Important for your Home?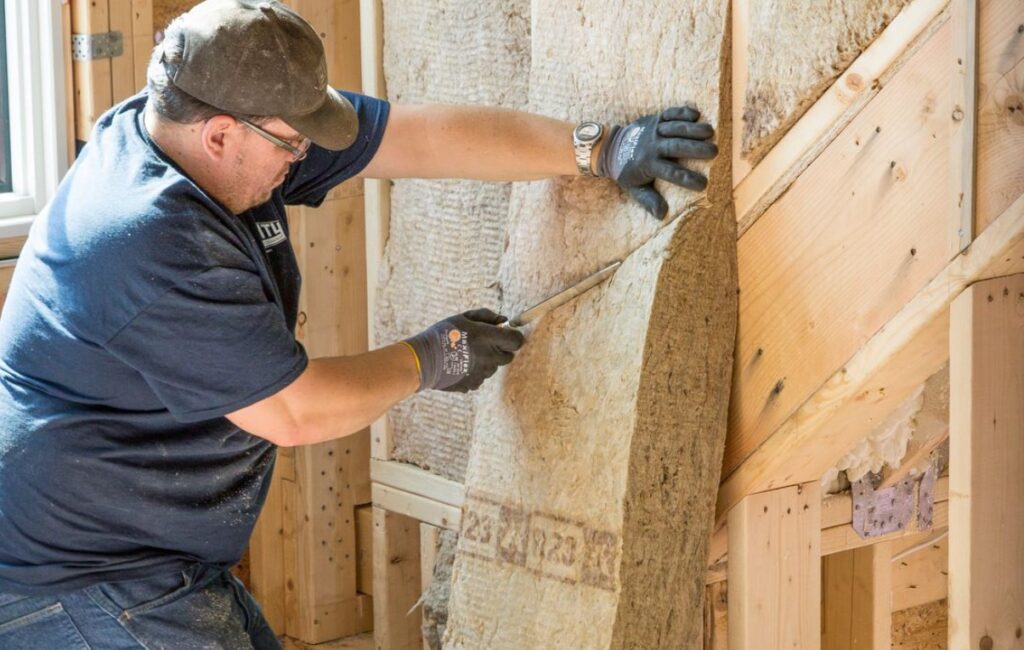 Installing insulation in your loft, attic, or roof space is an excellent method to increase the coziness of your house. Another piece of good news is that it has been effective for more than forty years. Because this type of insulation is quite inexpensive, it should pay for itself many times over in energy bill savings.
In terms of environmental advantages, having enough insulation in your loft area may also assist you in minimizing the carbon impact of your house. The reason for this is because the higher insulated your house is, the more energy-efficient your heating system will indeed be — lowering emissions while also saving you money on your energy costs.
What are the Materials Used for Insulation?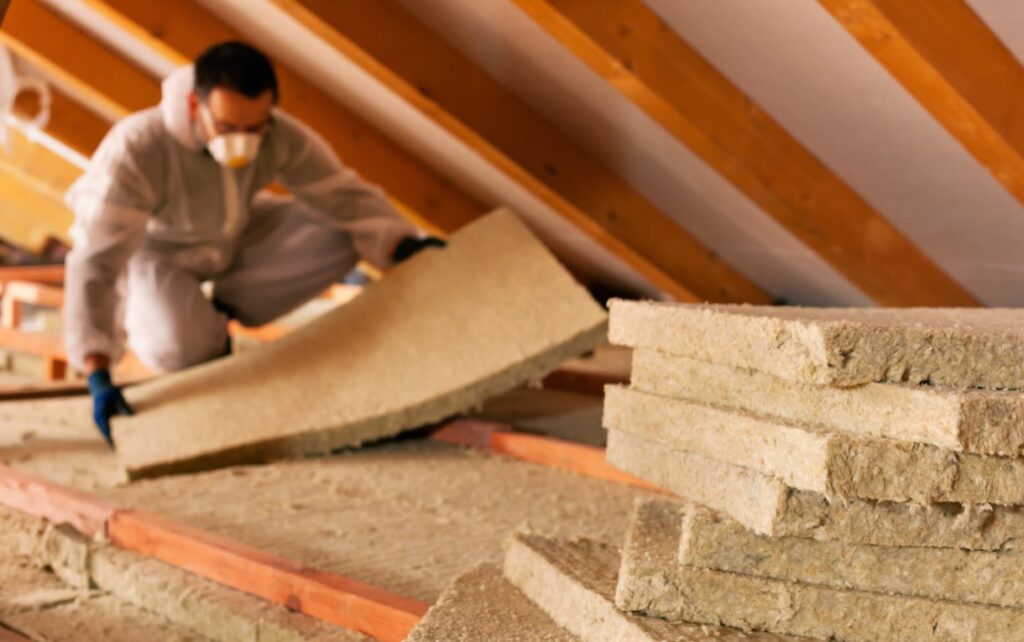 Nowadays, there are many different forms of insulation commercially available, including cork and foil, but the below mentioned are the most often seen ones. Try to always look for the R-value, as it measures the effectiveness of insulating material in resisting the heat flow. The R-value indicates how well the insulation is performing.
• Sheep Wool
Sheep's wool is the best natural insulation available since it is 100 percent natural. The wool is normally sold in rolls, but it may also be purchased in huge slabs and is a highly common means of insulating homes and buildings.
• Mineral Wool
It is composed of yarn that has been spun from glass wool or rock wool, depending on its composition.
Before being put into the gap between loft joists, the yarn is molded into fibrous matting, which is frequently available in huge rolls or "batts." It is also possible to blow the free yarn into hollow areas.
• Spray Loft Insulation
Professionals are required to install spray foam since the substance must be mixed on-site at your residence. When the ingredients are combined, a chemical reaction occurs and results in the formation of thick liquid foam. It is then sprayed out using a specific applicator after being blended. The foam expands fast to fill gaps and hardens to form a thick blanket when exposed to heat.
Know More About The Advantages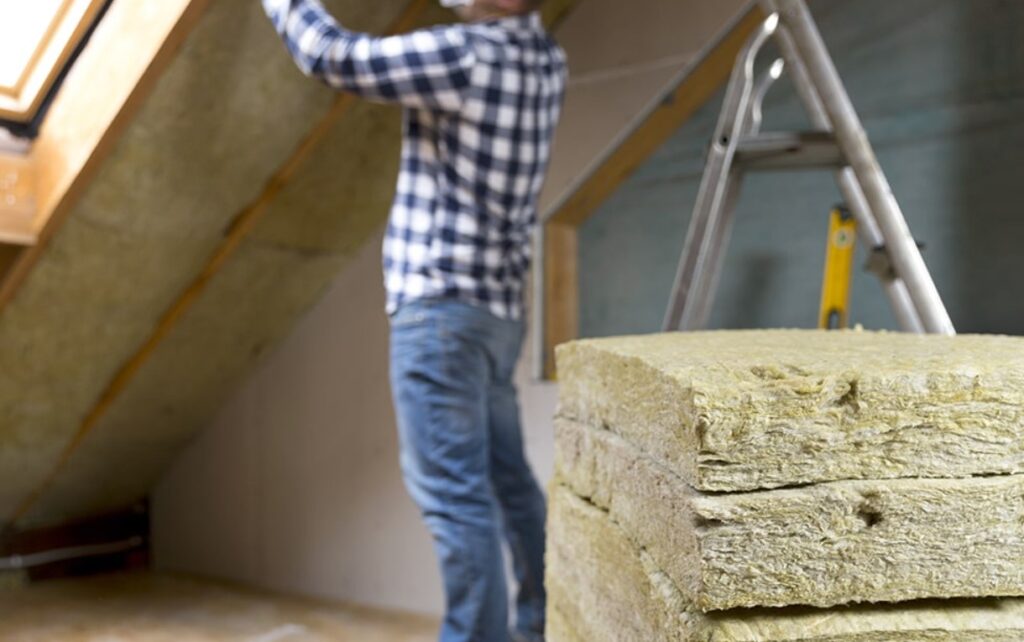 • Saves You Money
This is the most evident of the advantages. You may save your money by improving the insulation in your loft. A poorly insulated house can lose up to a quarter of its heat via the roof. As a result, installing enough insulation is the best option.
• Keeps you Healthy
Some lofts are not properly insulated and have incorrect flooring. This may lead to humidity mold growth, which increases the risk of respiratory problems.
• Reduces Wear & Tear on Boiler
If your boiler produces more heat than it needs to, it won't last as long. Insulating your loft properly will ensure that you'll be able to maintain a regular temperature and humidity level in your house, which will keep the boiler at rest.