While a lot of us don't think about this part of buildings often, it is undeniable that a roof is an integral part of almost all structures. It protects the inside from the elements, such as rain, snow, and even sunshine. After all, prolonged exposure to UV rays can be quite harmful.
We hear a lot about roofers working on homes, but what about commercial buildings? It's just as important in these cases yet gets a lot less coverage. It might just be that it isn't popular to talk about, but I would like to change that. Business owners deserve to know about potential contractors that can assist them with their needs.
So, if that applies to you, do stick around for this article. I'll be discussing some of the history of roofing in relation to commercial buildings and why safety and quality is so important in these structures. They go back to ancient times and thatched straw, but today we have much more sturdy options.
A Brief History of Roofing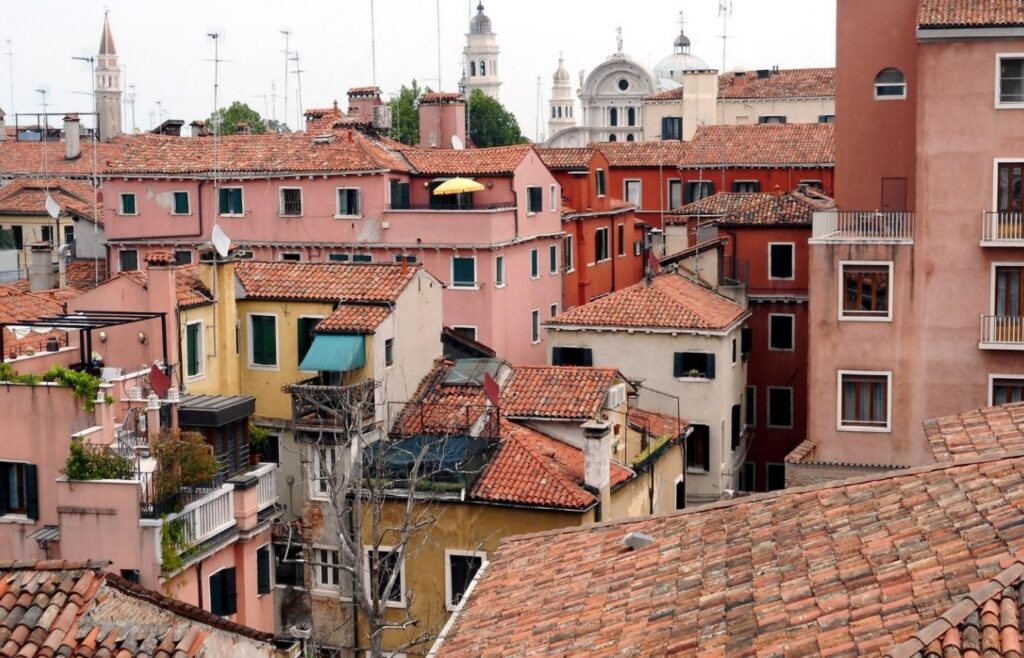 It might not seem like something important to cover, but I do think it is worth discussing. You can find a definition of the term on this page. Obviously, the purpose of one is to cover the top of a building. There are many different types, such as pitched, vaulted, domed, flat, and more.
Now, I won't go too far back, as covering thatched and grass styles isn't particularly relevant. Instead, I would like to direct your attention to Victorian times, as that is when this sort of thing became important. Especially on the topic of commercial roofing.
At the beginning of this period, the most common materials used were wood and clay tiles. The former in particular was not incredibly safe, despite its ease of use and availability. This is because wood is so flammable. You may have heard about some of the fires that broke out in London throughout history – well, wooden roofs certainly did not mitigate these issues.
That isn't even the only downside to using wood. It is also susceptible to growing mold or bacteria, as well as getting infested with insects. Usually, it needed to be replaced after ten years, though sometimes it would last twenty. Still, this is not great longevity.
Clay is better in this sense, and some still use it in roofing today. An example of this is a terra cotta tile, as you can see in the image above. It is still popular in villa style buildings, but often not used for commercial ones. Rather, it is preferred for residential structures for aesthetic reasons.
This all changed in the early nineteenth century, with the invention of the galvanized roof. They were created with galvanized steel, though the technology was not applied to this particular field until eighteen fifty-seven.
The main appeal here is that this type of metal does not corrode.
Prior to galvanization, metal was not a common choice of material due to the rust and corrosion of the sheets when exposed to the elements. Rain or snow, or even excess sunshine and extreme temperatures could cause serious complications. Galvanized steel was resistant to this, and many roofs made with it lasted about seventy years. Some of them are still around today!
Slate roofing did exist before the Victorian era, as it dates back to the sixteenth century. However, while it was seen as a beautiful format for one, it was expensive and inaccessible. This era changed that to some extent, as in the late nineteenth century, slate shot ahead in terms of popularity.
A part of this is due to their high levels of durability. You see, they last for a long time. On top of that, they are very resistant to fire, which was someone on the mind of many Victorian era people. They are also seen as quite attractive, which helped with their rising level of popularity.
What is Commercial Roofing?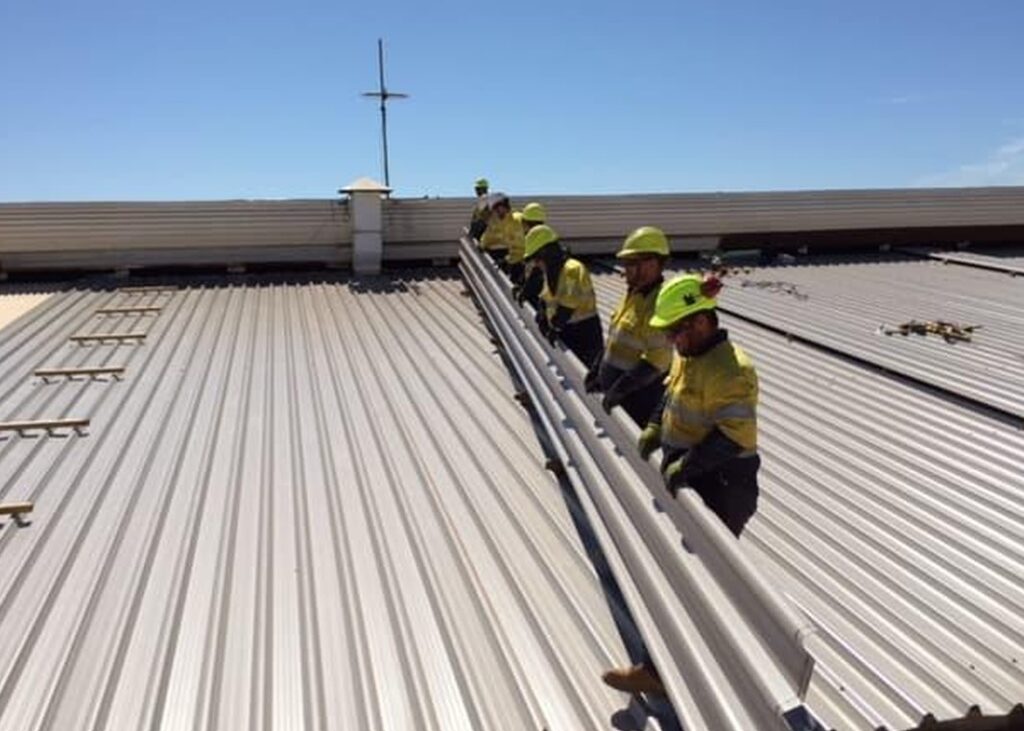 So, you might be wondering what this all has to do with commercial buildings. Well, I think it is important to keep in mind that many of these buildings do have different needs compared to residential structures. It will depend on what the property will be used for, for one thing.
One of the most common styles are single-ply systems, though that isn't universal across the country. If you live on the West coast, you are probably familiar with other types as well. You can learn more about this on this page: https://www.fs.fed.us/t-d/pubs/pdf/07231812.pdf.
They could also be made out of SBS modified bitumen and built-up and liquid-applied coatings and membranes, thermoplastic polyolefin, or polyvinyl chloride. Most professional contractors will know the differences and how to handle each specific type, though I will discuss that further later on in the article.
Now, when it comes to the design of this style of roof, there are a few things that you and the contractor need to keep in mind. The first thing is that the surface area is much larger than a residential space. So, there is more to cover.
Next, most will end up having some sort of equipment on them, such as an HVAC system. These can be quite heavy, so designing something that can withstand those weights is critical. On top of that, depending on where you live, snow might be a potential that the building needs to withstand.
So, that is why there is a separate sector for this style. The needs are different. That means that contractors who specialize in it are important for high quality.
What to Look for in a Contractor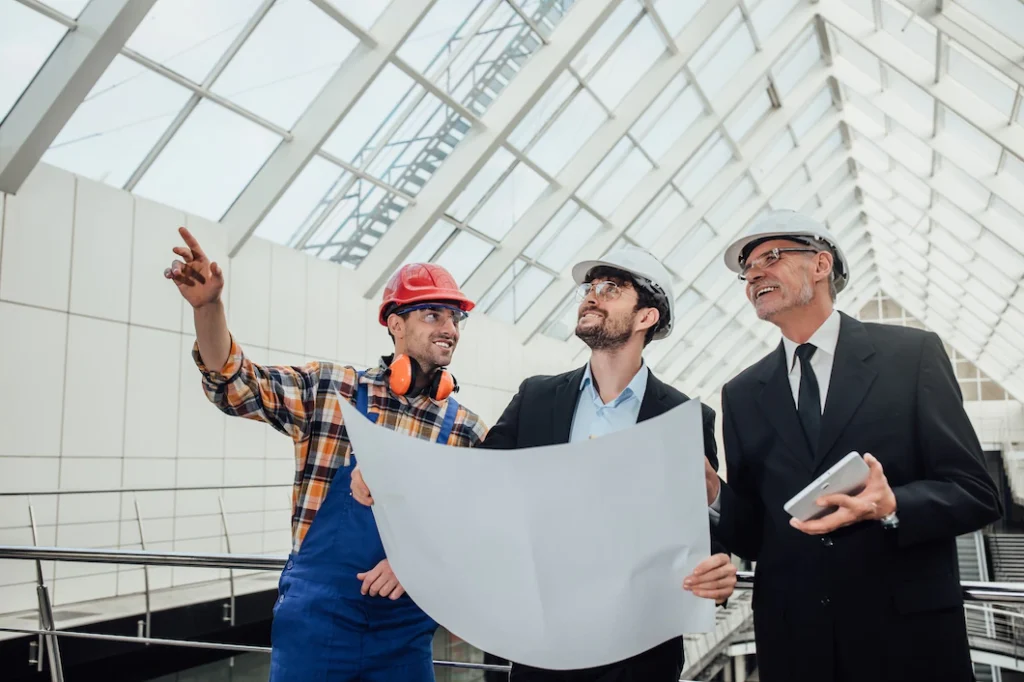 When you are searching for one, there are a few things that you should prioritize. What do I mean by that?
Well, not all of them are made equal – some have certain strengths that you should be on the watch for to get a positive experience.
The first is excellent communication, though that is true for most professional services. You don't want anything to slip through the cracks or have the potential to be misconstrued. So, someone who can communicate effectively is highly desirable.
As you look for one and potentially find a commercial roofer here, there are some other things to keep in mind as well of course. One is location – you should probably select one that is close to you. Thankfully, many of them have several locations that you can choose from, sometimes even across state lines! This is nice if you have your heart set on a specific organization.
Something else to consider are the services being offered. High quality ones will provide an inspection and consultation phase, for example. That way, they can ascertain what your specific needs will be in relation to your commercial building. This is especially important given the wide variety of potential materials and types of roofs that you could have.
Next, you should ask if they provide repair or maintenance services as well as installation. While we often do not think of a commercial building requiring maintenance in this aspect, it is just as important as for residential homes. It can increase the longevity of the tiles and prevent you from needing to replace the whole thing down the line.
Finally, they should be familiar with some of the materials available. There are so many different styles to choose from, it can be hard to do it all on our own. After a consultation, a good contractor can work with you to design one that works well for you and your needs without breaking the budget.
Some potentials I've already mentioned above, but I will provide a basic list here as well. Metal such as galvanized steel, copper, or stainless steel are still fairly popular, despite some not finding the look appealing.
Many of us are familiar with tar and gravel systems, though they are now often called BUR roofs. They are not the most attractive but last a while and are sturdy, making them a popular choice for commercial buildings. After all, the concern there is largely functionality rather than curbside appeal.
A sustainable option is known as green roofing and is ideal for anyone looking to have a positive impact on the environment. So, if that is a tenet of your business or you are looking to include that in your core values, consider inquiring about them with your contractor!
Hopefully, this guide has been helpful in determining what sort of commercial roofing you want done. There are a lot of private contractors and companies out there that deal in this business, so picking one that suits our needs can be a challenge. That being said, these core attributes can serve as a guideline on what to search for.
Wherever you decide to go or whoever you opt to work with, don't be afraid to ask questions. They should be an expert and be able to assist you with your concerns, or at least point you in the right direction.