If there is anything constant about fashion and jewelry, it is the change. Fashion trends change all the time. Every time a celebrity spots a new piece of jewelry, it becomes a trend. Likewise, a brand vehemently endorses its fashion products be it clothes, footwear, or jewelry; it becomes a trend.
Moreover, with the advent of the latest technologies, online shopping has expanded the reach of all types of jewelry. With cutting-edge prototyping facilities, people can design their personalized jewelry the way they want. Modern technologies have made it possible to evolve new designs by the minute.
7 Jewelry Trends That All Fashion Enthusiasts Need to Know About
This article lists some of the new-age jewelry trends that have captured the imagination of fashion enthusiasts worldwide. People in the twenty-first century are bold and confident. They are willing to experiment with their looks. And this urge to experiment is inspiring new trends every single day.
1. The Ultra Large Look-At-Me Earrings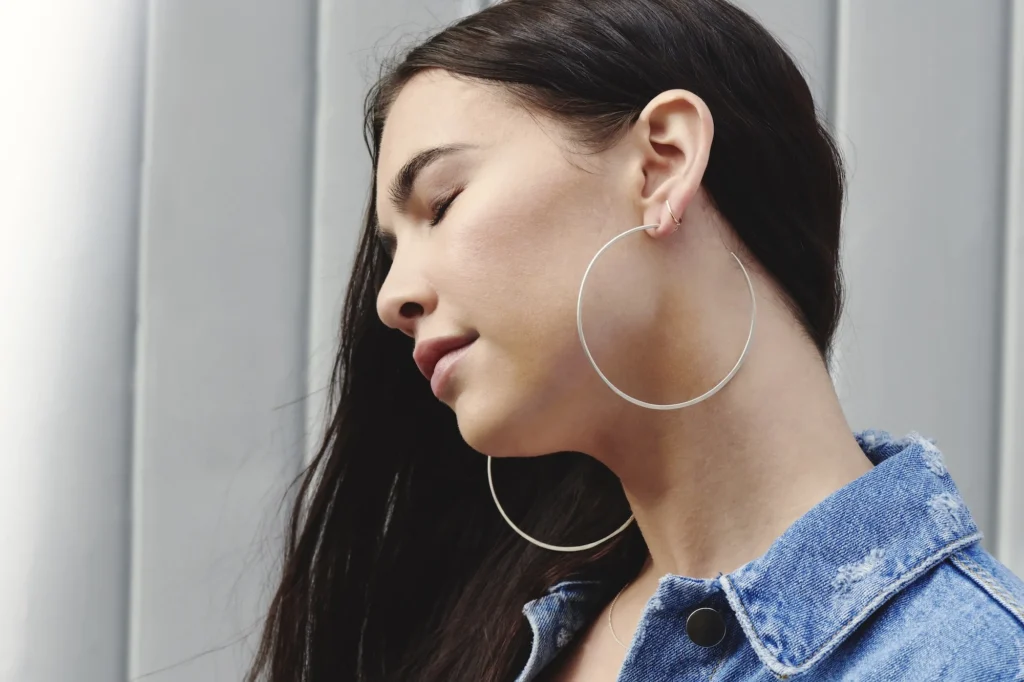 The ultra-large earrings have been termed look-at-me earrings simply because they draw the attention of people. These large earrings stand out on many counts, like their size, their bling (studded with stones) and their complex designs.
Many experts are of the opinion that the masked look of the pandemic has a role in encouraging the trend of ultra-large earrings.
The pandemic had forced people to stay indoors. People had stopped attending and organizing fancy parties and events. So when the pandemic-induced restrictions came to an end, the large earrings were seen as an expression of breaking free of the pandemic-induced barriers.
2. Jewelry Made Up of 14 Carat Gold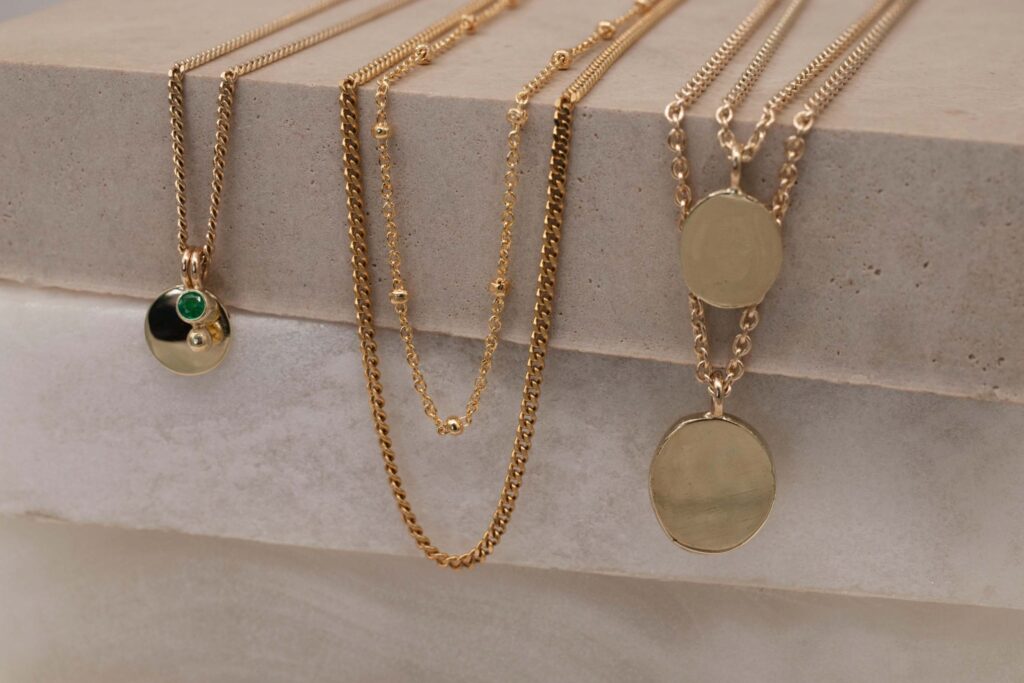 The karat of gold is a measure of the purity of gold. So 24 Carat stands for gold that is cent percent pure. However, the gold that is used for making jewelry is rarely hundred percent pure. Jewelry manufacturers prefer to work with 22 Carat gold or 18 Carat gold when they have to make gold jewelry.
22 Carat and 18 Carat gold have gold mixed with other metals that improve the properties of the metal. 22 and 18 Carat gold have been used since times immemorial, but now people are making a beeline for 14 Carat gold. 14 Carat has a much lower percentage of gold, but it is durable and cost-effective.
The durability makes 14 Carat easy to work with, and the low cost allows people to have a unique jewelry piece for every special occasion.
3. Jewelry Made Out of Brass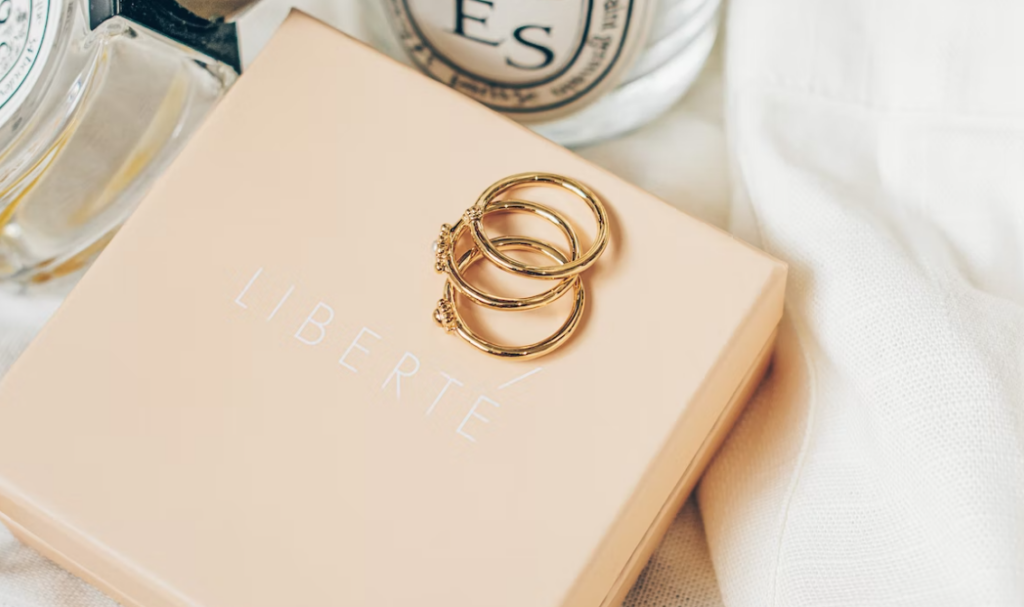 An overwhelming majority of people have decided to make the switch from gold and silver to metals like brass. Brass is an alloy of copper and zinc with excellent properties like immense strength and ductility. Ductility is the property of a metal or an alloy that allows it to be drawn out into wires easily.
Moreover, the color of brass closely resembles that of gold. So brass jewelry looks luxurious even if it costs much less than gold. Many people associate several health benefits like anti-inflammatory and anti-microbial properties with brass. Thus, it would not be wrong to say that in many quarters of the world, brass is the new gold.
Brass is also used as a substitute for copper in costume jewelry as it has better corrosion resistance. So if you want to give traditional metals a ditch, you can go to a
Brass jewelry manufacturer and be spoilt for choice.
Custom brass jewelry manufacturers offer 3D jewelry designing software that helps in creating complex designs and making precise adjustments.
4. Jewelry Made Up of Diamonds and Enamel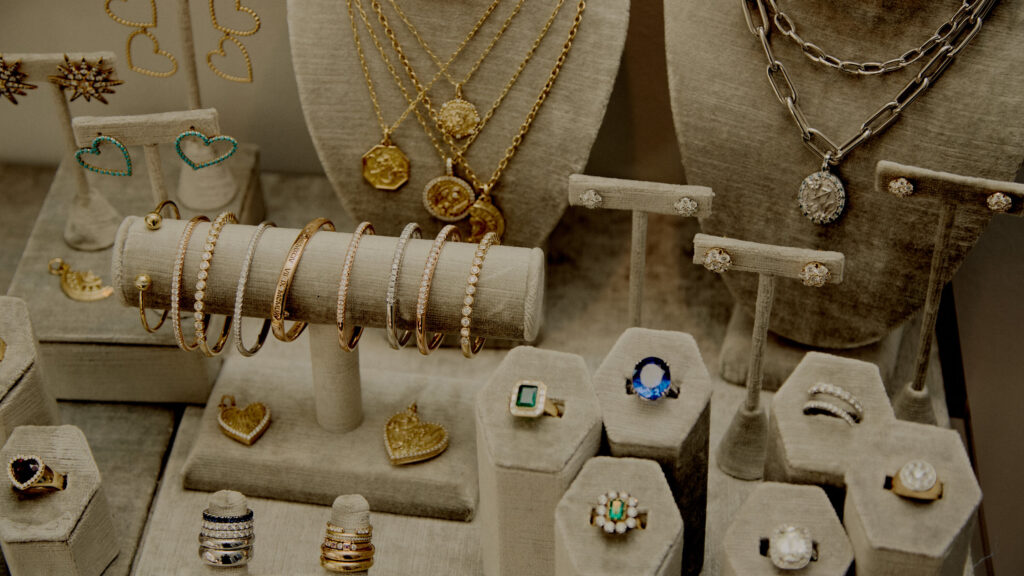 Diamond and enamel are a perfect match for colorful jewels that make a bold statement. Enamel is a solvent-based paint that dries to a hard glass-like structure. Most of you would associate enamels with paints; however, enamels can do wonders regarding funky jewelry.
The best part of the enamel is that it is available in various colors. So bold colors like red or fluorescent colors are no bar for enamel jewelry. Enamel solidifies into a hard glass-like surface, contrasting the shine, cut and clarity of diamonds.
So if you are ready to go all colorful and bling simultaneously, enamel and diamond are the right mix for you. So the next time you visit a comicon or go to a Marvel-themed party, enamel and diamond jewelry will make you stand out of the crowd.
5. Bold Cuffs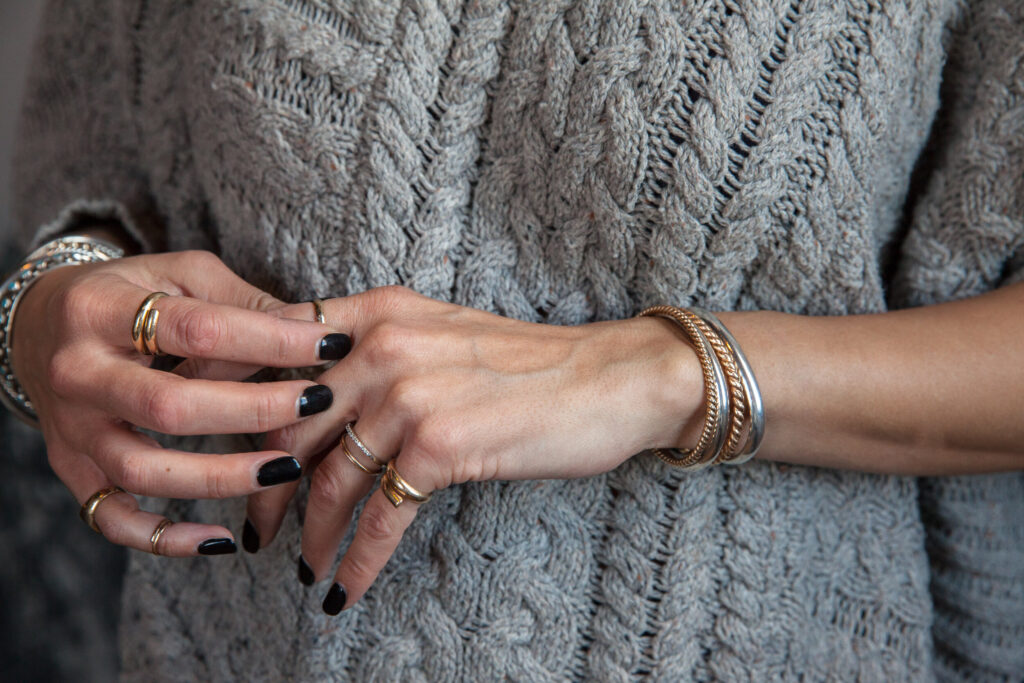 Cuffs are worn at the end of the wrist. And bold, colorful cuffs have become quite a fashion trend. The cuffs worn by adventure heroes may be partially responsible for the massive popularity of cuffs among youngsters.
So if you have never worn a cuff, then you can wear a bold-colored, big cuff to the next party that you are invited to.
6. The Statement Drop Earrings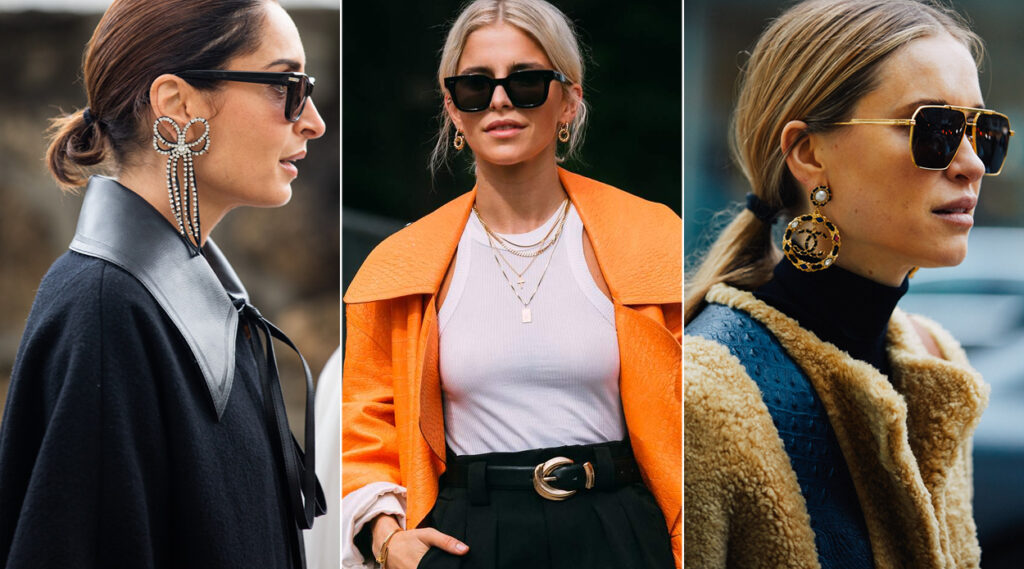 It would be wrong to say that drop earrings are something new. They have been a popular fashion trend for a long time, but it is a fact that the long drop earrings are making a comeback.
Drop earrings look gorgeous and youthful.
They also make a person's facial features look sharper. Moreover, the masked look of pandemics made drop earrings a complete no-no. Hence, now that the pandemic is over and masks are no more mandatory, drop earrings can be spotted at every party in the town.
7. Jewelry Made Up of Crystals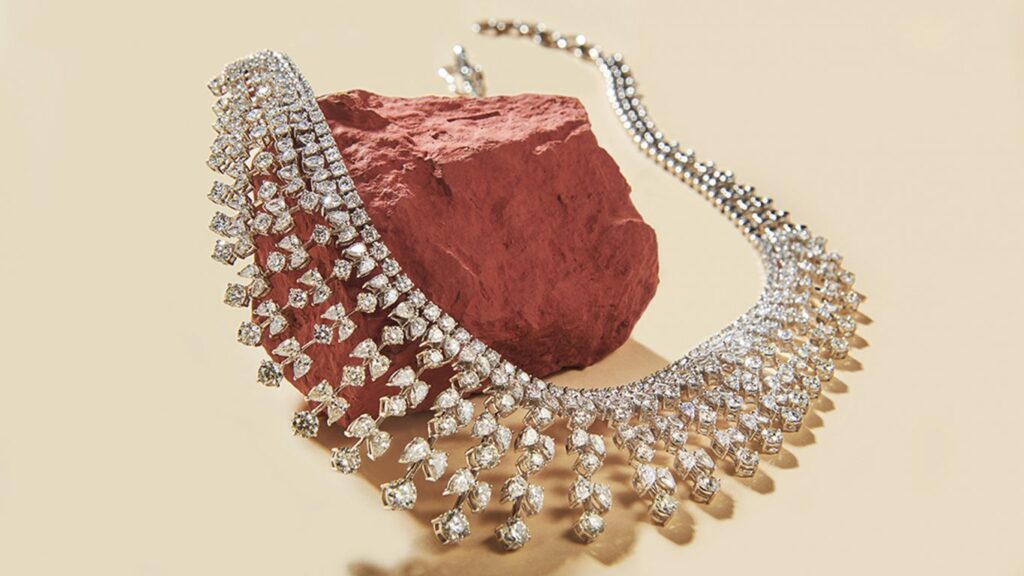 Crystals resemble diamonds in more ways than one. They have great cuts, they reflect light, and they make beautiful jewelry. Apart from this, many people believe that crystals are helpful in healing ailments like anxiety and problems of the digestive system.
So if brass is the cheaper alternative, gold crystal is the more affordable alternative to diamonds.
Conclusion
So if you are to curate the top jewelry trends of 2023, drop earrings, bold cuffs, 14 Carat gold, and crystals are some of the top picks. Quirky design, vibrant colors and complex patterns are gaining popularity. Every person has a unique sense of style and customized jewelry is the way to go if you want your jewelry to reflect your unique personality.