SAP Concur might no longer be the best piece of tech tied to travel. You know what it is, right? We're talking about the technology predominantly used to make invoice management and expenses tied to travel better integrated and above all else automated. For some time now their solutions have been the cream of the crop in this department. Many companies in hospitality are using their technology for their daily operations. But, as is usually the case, the number of competitors to SAP Concur has grown.
If you're no longer satisfied with the level of management and organization this option provides, or you simply want to start with something else you'll be glad to hear that there are alternatives. That's right, there are other cost-effective ways of making your operation run smoothly and efficiently without having to rely on an established operator such as SAP Concur. Now that you know this, all that is left is to learn a little bit about the alternatives before you make your decision. The new year is the best time for new beginnings so please take a look at these top 5 SAP Concur alternatives to try in 2023.
1. Happay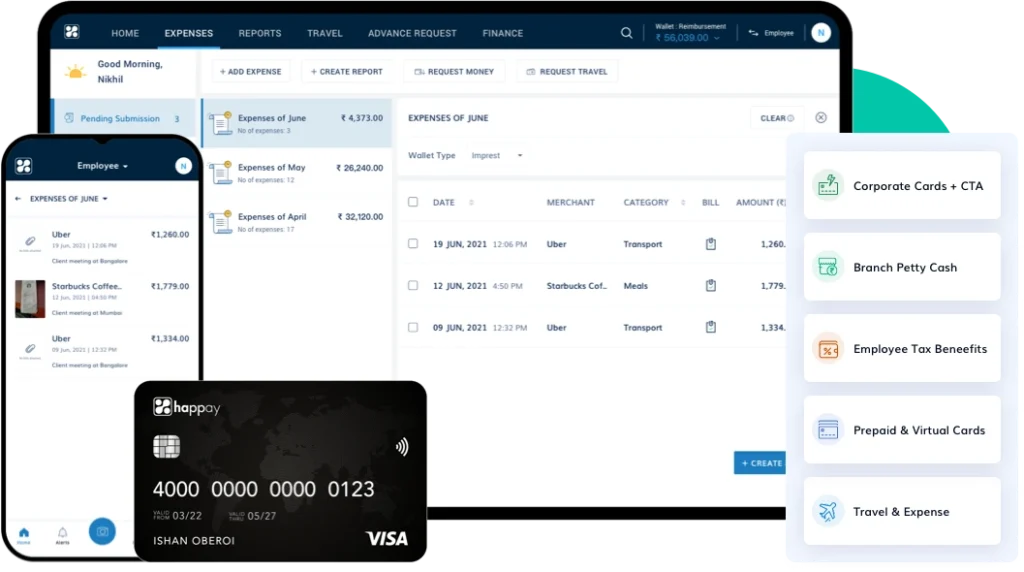 When a conversation about SAP Concur competitors starts we can't fail to mention Happay as one of the best options out there. After all, it is an integrated platform that combines payments, travel, and expenses into a single option. If you're seeking a new way of handling all of your T&E issues this just might be it. As a business owner, finding an ideal way to control your travel and expense costs is never easy. This is why this automated program is so valuable. As you'll notice in the rest of our article SAP Concur ahs many alternatives, but this might be one of the best. Its biggest upsides include a seven-year backup system, automated workflow, high-end data management, and amazing reach, especially in India. On the downside, you won't find a dark theme within the app, and it has some issues in attempting to adapt to some East Asian languages.
2. TravelPerk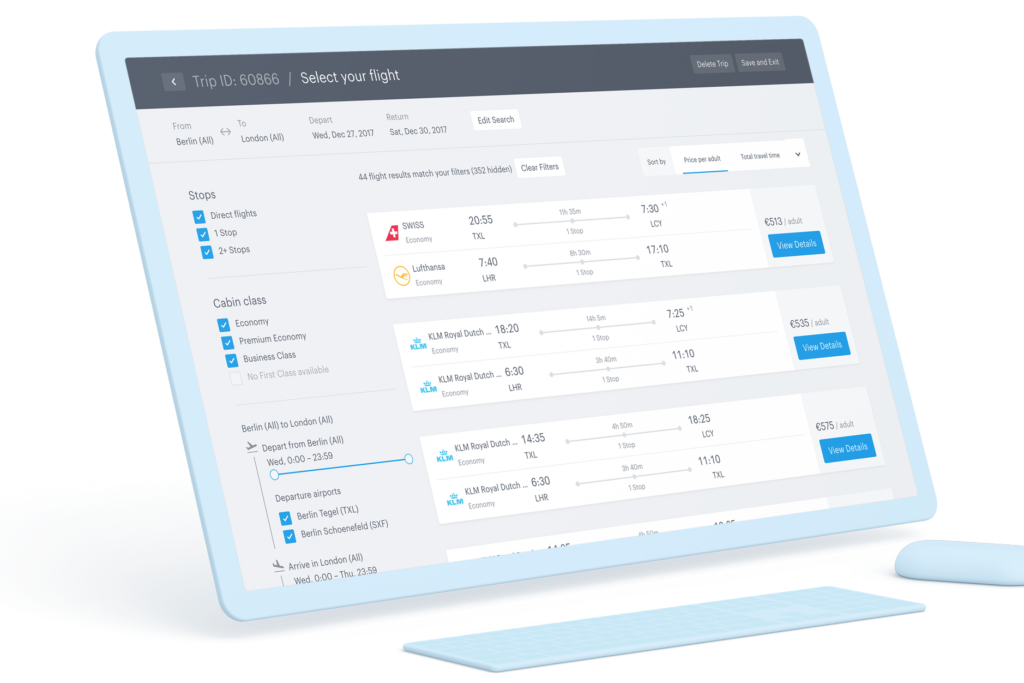 Here is yet another platform that makes corporate travel a piece of cake. If your work requires travel, here is an amazing solution. TravelPerk loves to brag that they have the world's most massive travel inventory. In addition to that they are also quite adept in handling any issue regarding travel preferences and date tied to it. It is a unique and separate system on its own, but with amazing adaptability and compliance with other similar apps such as Expensify or Circula. Managing expenses and invoices tied to travel was never easier. If you opt for this solution you'll quickly fall in love with its reporting and tracking options that are greatly tied to its spend optimizations which create a full circle of your travel operations. Even if you're finding it hard to adapt to this app, you'll be glad to hear that they offer 24/7 support.
3. Webexpenses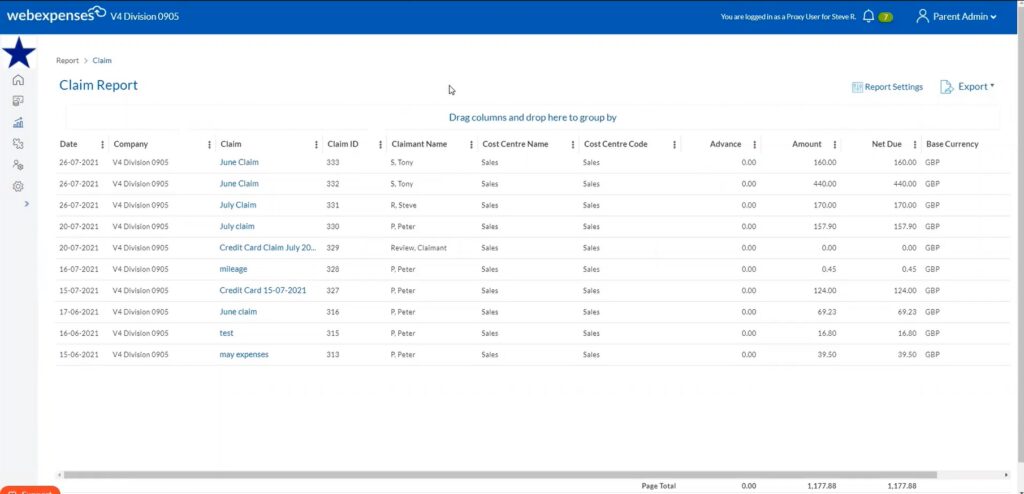 Webexpenses is a little less complicated platform compared to the two above but still quite valuable in this domain. It comes in the form of an online option, which holds an amazing portfolio tied to auditing, invoice processing as the most essential option tied to travel, and both payment and corporate travel. If you opt for it, you'll have no issues remaining compliant with your budget and keeping a high standard of travel management. As we said its greatest benefit is compliance management which benefits both the employer and the employees, which when tied with AI travel booking and workflows that come in a pre-approved form showcase why this is such an amazing option. It also creates travel reports and its manufacturers provide 24/7 support which is a great help when first adapting to a new option like this one.
4. Expensify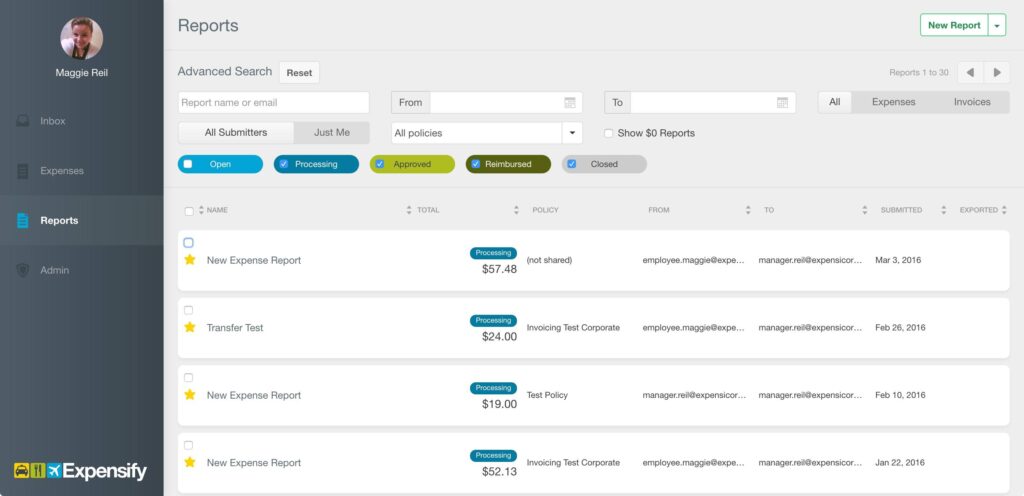 Receipt tracking and expense management fully automated were never this close to the palm of your hand as they are with Expensify. Its best trait is that it was more than easy to integrate it with pre-existing platforms such as Xero or QuickBooks which makes data sharing a piece of cake. As you can see from the get-go, it saves both time and money, which is all you can wish for from a platform like this one. When we say palm of your hand, we are not saying it figuratively. Considering that Expensify has one of the best mobile apps out there this is precisely what you receive. What will thrill everyone who's a fan of smartphones is that you can conjure data into a database via photos. Everything is not only in the palm of our hand but it is also one click away. Hanging on to the receipt was never easier. It is made possible by the on-click scanning option for receipts. The workflows with this app are based on the multi-level approval method, which is tied to the high-end security this app offers, and having you connected directly to your HR and accounting makes it ideal for all of us.
5. Zoho Expense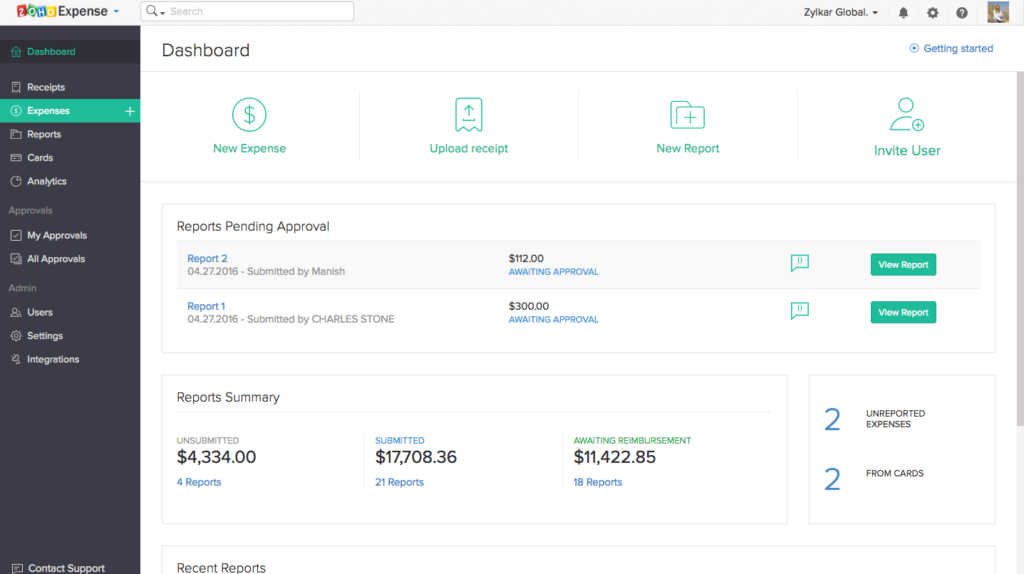 SAP Concur is no longer the only player in the field of travel. Each paragraph above and the one below are testimony to this. Zoho Expense is just yet another example that there are viable alternatives out there and that they are worth checking out. Automation, travel expense management, reporting, and control were never easier than they are with his app. It excels in this domain more than any other on this list. If your travels are focused on reporting tasks, combining different components of travel, and being high on various ends of your operation cooperating you're in for a treat. Expenses reporting was never easier, which combined with holding tight to your receipts and card management makes it a great tool for control of all of your expenses no matter where they were created. What you'll like more than anything else is that when compared to the titular option this one is much more cost-effective and it is more user-friendly when compared to SAP Concur. So, while it is all a matter of taste, sometimes the price dictates the terms.