Homeownership is a beautiful thing, no doubt! However, it comes with sheer responsibilities you'd have to handle from time to time. These include endless to-do lists, sudden repair needs, and the delicate balance of budgeting for the expected and unexpected.
In all of these cases, it kind of makes the whole homeownership idea a bit stressful, but hey! Technology has got you covered and even added a touch of class and simplicity to your home maintenance needs and responsibilities.
There are mobile apps that can help you manage your home maintenance tasks and budgets, connect you with professional contractors, and even prepare you for emergencies.
Awesome right? Imagine having a personal assistant right in your pocket, ready to help when you need it. That's what these apps, each offering a unique set of features designed to cater to your home maintenance needs, offer you.
So, if you're a tech-savvy homeowner looking for the right mobile tool to help you manage your home efficiently, here are five mobile apps that will simplify how you handle your home maintenance tasks.
1. Househappy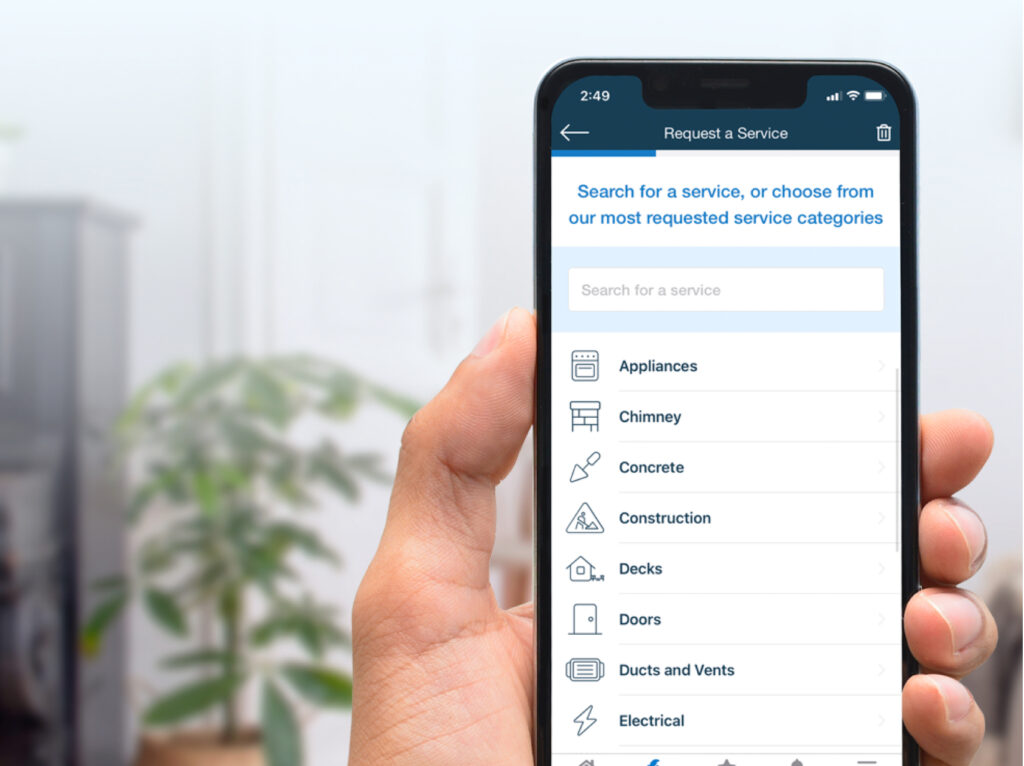 Designed to help homeowners tackle home maintenance one task at a time, Househappy is a comprehensive home management tool that empowers you to take charge of your space.
From repairs to renovations, this app offers a centralized space to document, plan, and track every aspect of your home maintenance journey.
Househappy empowers you to prioritize tasks based on urgency, complexity, or budget. It also streamlines the process of finding the right contractors for your projects by connecting you with a network of professionals who are ready to bring your home improvement dreams to life.
You can communicate, negotiate, and collaborate with these professionals directly within the app.
And that's not all! Househappy makes it easy for you to share any home maintenance task with your friends or loved ones staying with you so they can know the situation of things around the house.
This app is free on both the Apple iOS and Google Android Play Stores.
2. Cinch MyAccount
Cinch MyAccount is a web app with a beautiful, user-friendly interface designed by Cinch Home Services to help homeowners manage their home warranty plans and seamlessly navigate the world of claims and coverage.
MyAccount puts the power of your home warranty plan at your fingertips. Whether you're looking to review plan documents, update payment information, or explore coverage details, this app offers you all the features you need to do all these things and more from the comfort of your web browser.
Plus, this web app keeps you informed with real-time updates on the status of your pending claims (if you have any) and helps you track each step of the process so you can anticipate when your covered repairs will be underway.
Cinch MyAccount is free to create, and with its superb user-friendly interface and smooth registration process, you're sure to love every moment of using this application for your home maintenance needs.
3. Angie's List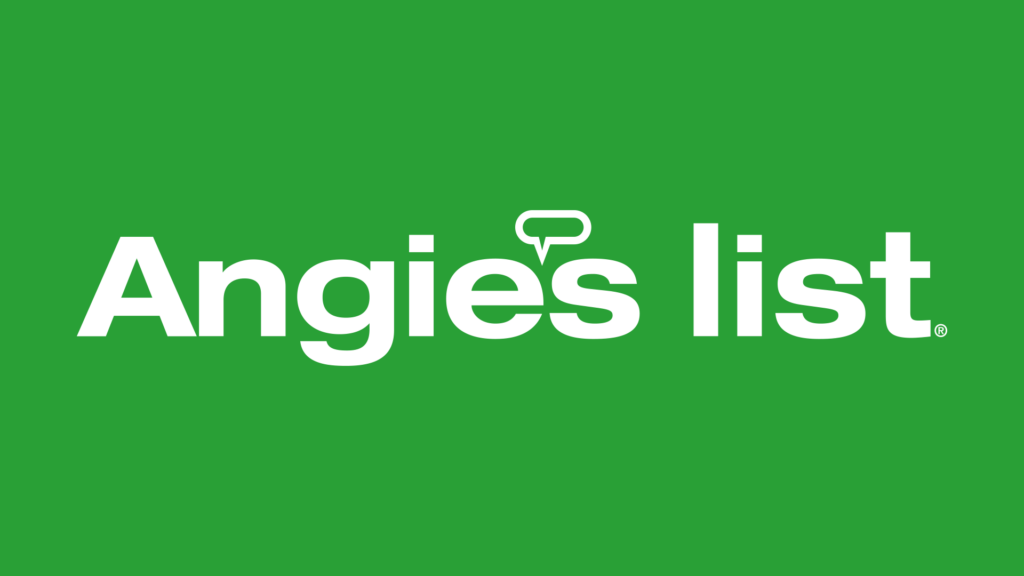 Angie's List has earned its reputation as a trusted name in home improvement. This app goes beyond a simple to-do list.
With a comprehensive database of service providers at its disposal, ranging from plumbers and electricians to landscapers and interior designers, this app connects you with local professionals, contractors, and service providers who have been thoroughly reviewed and rated by other homeowners.
This way, you're not just hiring any contractor for your desired home improvement projects; you're getting the best hands by filtering through the dozens of reviews on the app and making the right choice.
Need a good plumber to fix that persistent leak? Looking for a reliable electrician to install new lighting fixtures? Angie's List has got you covered.
The app's intuitive interface and extensive database of service providers make it a go-to tool for homeowners seeking quality assistance.
To crown it all, this app is free to download for all iOS and Android users.
4. iFixit
iFixit is a great resource for DIY homeowners who enjoy rolling up their sleeves and taking a do-it-yourself approach.
This app isn't just a manual; it's a gateway to step-by-step guides, videos, and tutorials that empower you to repair everything from gadgets to appliances.
Whether it's a shattered smartphone screen or a leaky faucet, iFixit equips you with the knowledge and confidence to handle these repairs like a professional. This way, you're not only saving money but also nurturing your innate curiosity and resourcefulness.
The unique thing about iFixit is that it prepares you in such a way that the next time something malfunctions or breaks down in your home, you won't need to feel overwhelmed because you're sure to handle it with the guidance of this app.
However, if you feel a home maintenance task is beyond your abilities and skill level even with this tool as your guide, don't hesitate to contact a professional to come check it out.
Though DIY is a great way to save money as a homeowner, it is essential that you don't cause more damage that will later cost you more money.
5. Houzz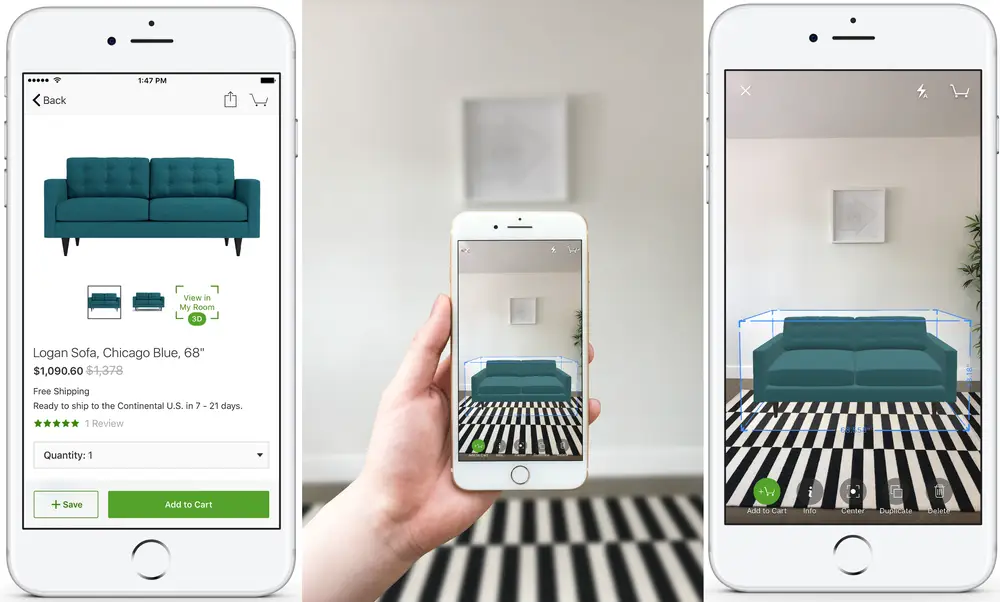 Home maintenance isn't just about fixing things; it's also about improving and upgrading your living space. And to renovate, improve, or upgrade any living space, you need ideas; that's where Houzz comes in.
Gone are the days of flipping through design magazines and sketching on notepads. Houzz presents a digital platform where you can explore countless interior and exterior designs, all curated to help you improve your home.
The app lets you discover trends, styles, and layouts, guiding you through the creative process of renovation while you envision your dream living space.
What makes Houzz exceptional is not just its ideas but also its seamless integration of professionals and resources. Beyond being a source of ideas, this app connects you with architects, designers, and contractors who can turn your visions into reality.
This collaborative dimension takes home maintenance beyond repairs, fostering a realm where imagination and execution intertwine.
And just to add, this app has one of the best user-friendly interfaces for even the less tech-inclined homeowners. Meaning you can navigate through the various sections of Houzz with ease and flexibility. Plus, it's free to download for all iOS and Android users.
Wrapping Up
As technology continues to weave itself into the fabric of our daily lives, apps like these will continue to pop up now and then. The goal as a homeowner is to embrace these newly found technologies and leverage them for the maintenance of your home.
Whether you're seeking professional assistance, embracing your DIY spirit, or exploring creative design concepts, these apps offer solutions that cater to your unique needs.
So, don't be that old-fashioned homeowner; take advantage of these tools today and ensure your home remains a haven of comfort, style, and functionality.