Blackjack is one of the world's favourite card games, with a long history going back to the 17th or 18th century. While it's a very simple card game that anyone can get to grips with quickly, it's worth going over some of the basic points that this game covers and how to play it.
The Basics of the Game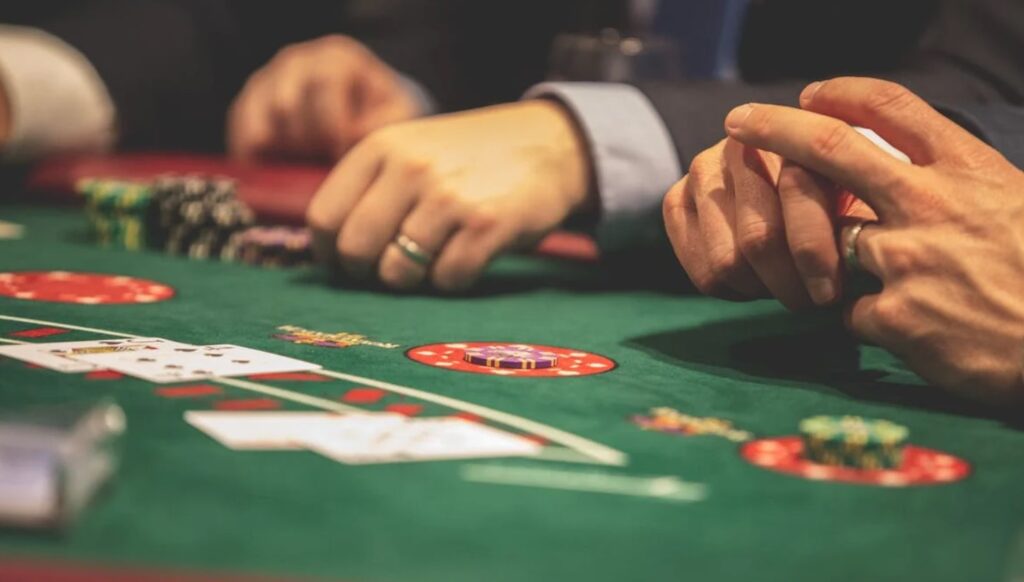 The number 21 is crucial in blackjack, as the aim is to get closer to this number than the dealer. However, if you go over 21, you automatically lose regardless of the total that they get. The best possible hand is 21 with just two cards, which is known as blackjack and is achieved through an ace and a face card or ten.
All of the numbered cards are worth the values on them, while the ace counts as either 1 or 11, depending upon which of these numbers best suit you. It's largely a game of chance, as you have no way of knowing which cards are going to be dealt. However, blackjack involves more decision-making and strategy than some other card games like baccarat.
These are different variants of blackjack around the world, but the differences between them tend to be less obvious than in some other games. For example, the European and American versions of blackjack generally only differ in how the dealer receives their first cards rather than anything more significant that affects your chances of winning.
Some practice is recommended, so you feel comfortable with the gameplay. You can start playing with real money at some of the best live blackjack sites. For example, the likes of Playerz, Genesis, and Vegasoo all have interesting welcome offers, which will double your balance. Among the different ways of ranking these sites, Playerz is top-rated because it has over 80 live games, while Casino Joy has an impressive mobile option.
How to Play Blackjack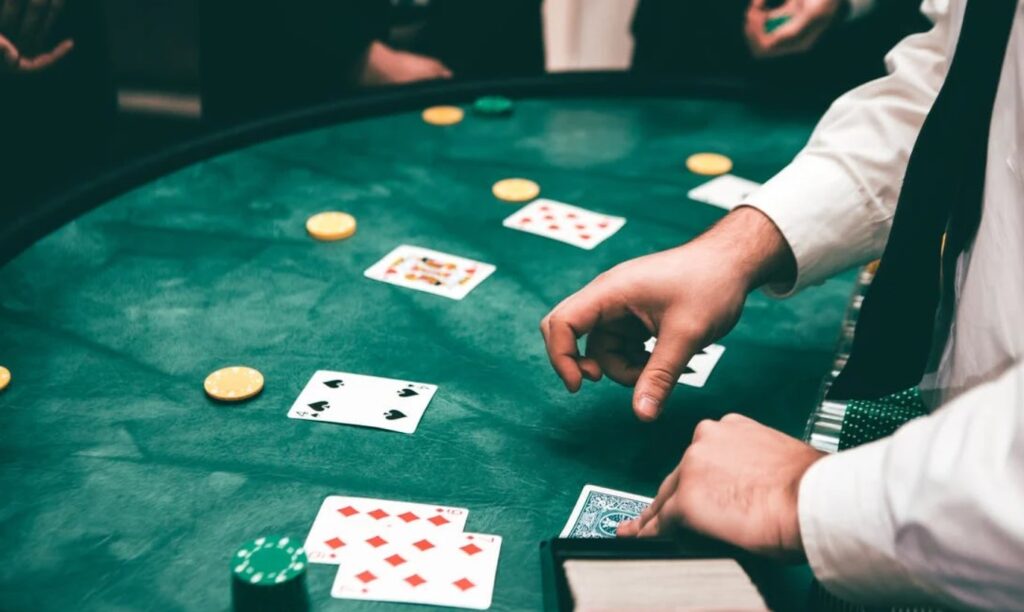 If you're playing in a casino, the first step is to place your chips on the table. After this, the dealer will give you the first couple of cards. Once you've turned them over, you need to decide whether to hit or stand.
If you hit, this means that you get another card. While this gives you the chance of getting closer to 21, you also run the risk of going bust by going over 21. Therefore, you need to consider this move carefully. If you hit, you'll be given a third card and then asked again if you want to hit or stand. This process continues until you decide to stand, get 21, or go over 21.
When you stand, the total you currently hold is your final score. So, you're basically saying that you don't think you can improve your hand by asking for another card. Choosing when to hit and when to stand is one of the keys to playing blackjack well, but this isn't the only decision you need to make.
You can also decide to split out the hand if you get two similar cards, giving you two hands which each get another card added to them. Doubling down is another option, where you say that you want to double your bet in return for being dealt a single additional card.
Once your final score is known, the dealer plays their hand to see whether or not they beat you. If the game ends in a tie, then this is known as a push and you get your stake back. In online games, your stake is placed virtually and any wins are credited to your account immediately and automatically once the result is known.
What Strategies to Use
The simplest way of playing blackjack effectively is through the use of a basic blackjack strategy. This is where you follow a series of tables that tell you exactly what to do in each situation. You just need to look up the total that you hold and the dealer's first card to see what action is recommended.
The use of basic blackjack strategy doesn't guarantee that you'll always win when you play, but it does mean that you'll be giving yourself the best possible chance on each hand. You'll probably memorise most of the information over time, but it's a good idea to have the charts close to hand if you start playing online.
You should also be aware of the cases in which splitting is a good idea. For example, if you get two 8s, this is a good opportunity to split, as it breaks up one of the most difficult hands into two hands which are potentially stronger. The same applies to aces, as each one is strong, but together they don't make a particularly good hand.
On the other hand, splitting a pair of 10s isn't a good idea as you'd risk taking a really good hand and making it weaker in this way. Some experts suggest never splitting 4s either, as all this does is give you a couple of weak hands and the risk of losing more money than if you had just left them together.
Doubling down is a risky tactic that could be worthwhile, because you're doubling your bet on the turn of a single card. It's commonly suggested that 11 is the best number to double down on, as you have a good chance of reaching 21 with this hand.
Another good suggestion is to double down when you have a soft 16, 17 or 18. When you see a soft hand mentioned, this means that you have an ace in it, which can count as either 1 or 11 depending upon the third card dealt to you. Even a reasonable total like 18 could be improved by doubling down.
If you don't have an ace, this is a hard hand. A hard 9 or 10 can be suitable for doubling down, but only if the dealer has a low first card. If the dealer has received an ace as their first card, this is a situation in which doubling down doesn't make sense.
By following this guide, you can get started playing blackjack easily while avoiding some of the most common newcomer errors.