The UEFA Champions League is one of the most sought-after trophies in the whole of club soccer.
Every year the best teams in Europe battle it out for a place in the final and the chance to take the trophy home.
Fanduel.com has great odds on next year's tournament.
Throughout their careers, some players will only get a chance to play one or two games in these competitions, while others have played hundreds. The more games a player takes part in, the more goals they are likely to score.
Today, we are going to take a look at the Champions League's most prolific goal scorers of all time.
You will probably not be shocked to see the top two players on this list, but we hope that the rest may surprise you.
10 – Zlatan Ibrahimović – 48 Goals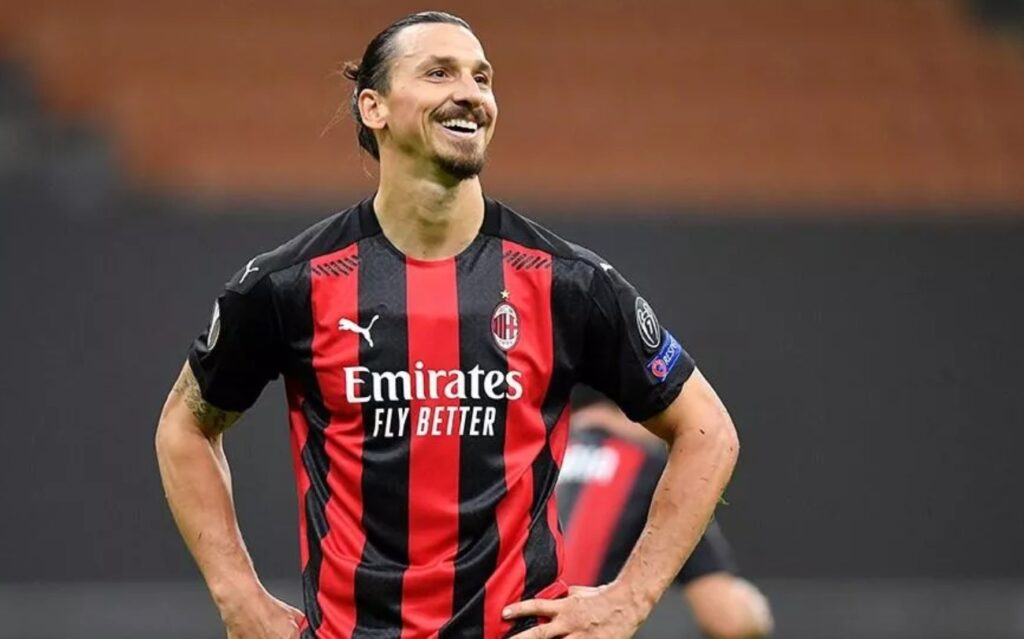 Ajax (6)
Juventus (3)
Inter Milan (6)
Barcelona (4)
Milan (9)
Paris Saint-Germain (20)
STILL ACTIVE
Ibrahimovic has been a dominating figure in European soccer since he debuted in 1999. Since then he has played for 11 teams and taken 6 of them to the Champions League.
Despite playing in the Champions League so many times, Ibrahimovic has never won the competition. Maybe if he comes back from injury in time, he win it with Milan next season.
9 – Alfredo Di Stéfano – 49 Goals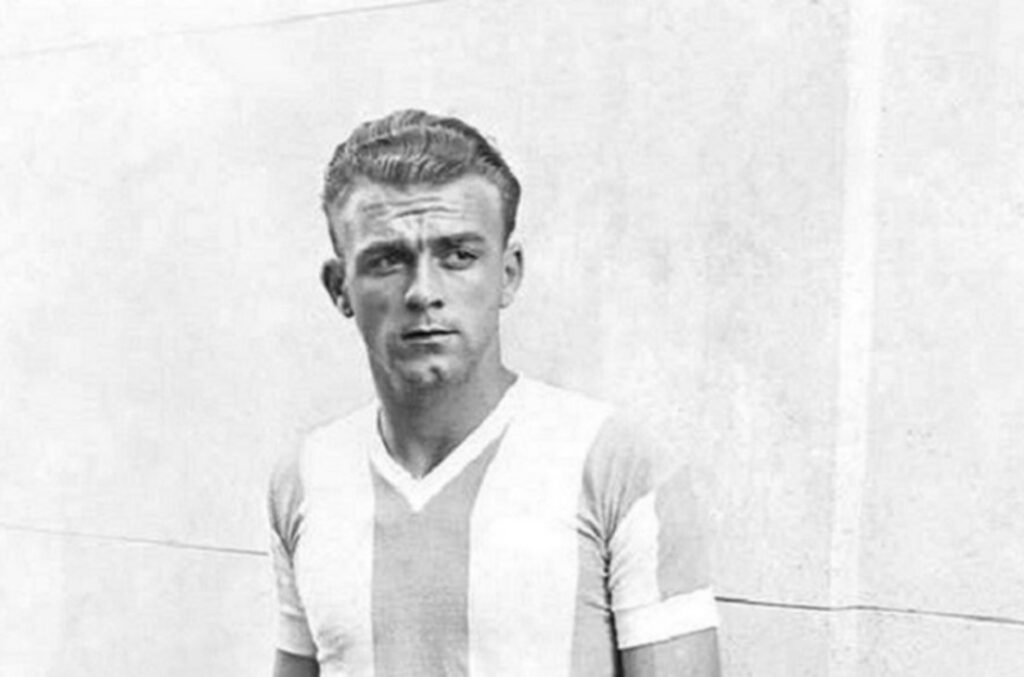 Real Madrid (49)
Alfredo Di Stéfano is an Argentine-born soccer player who ended up playing for the Spanish national team.
He played for Real Madrid for 11 years between 1953 and 1964. During those 11 years, he scored 49 goals in the Champions League and he won the competition 5 times.
8 – Thierry Henry – 50 Goals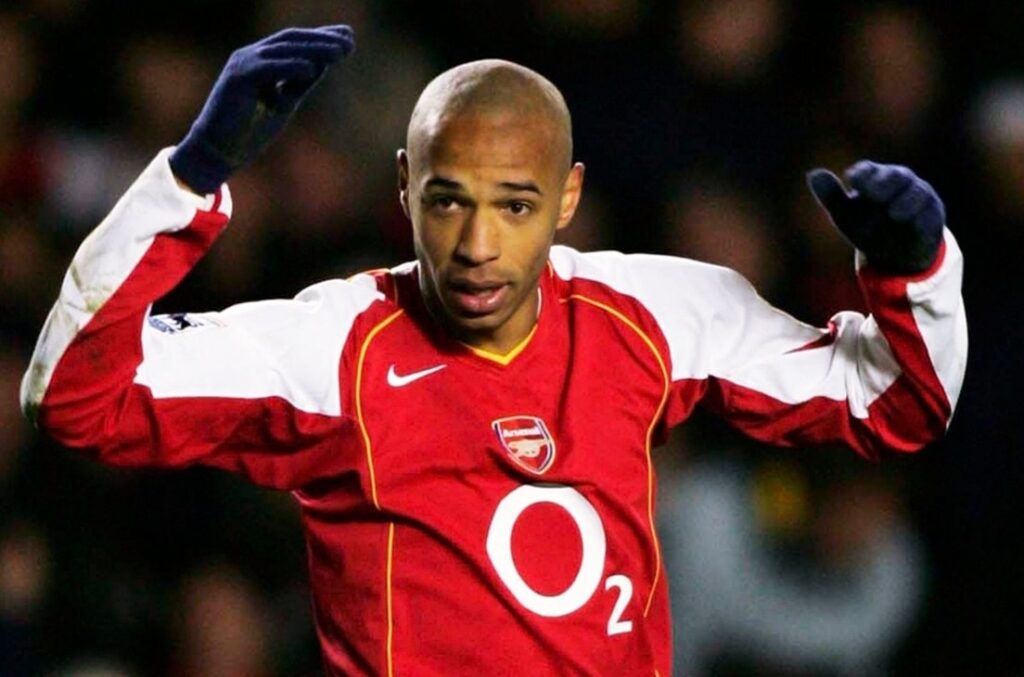 Monaco (7)
Arsenal (35)
Barcelona (8)
Henry is the former captain of the French national team and was also captain of Arsenal during some of their most successful years.
While Henry scored 35 goals for Arsenal in the Champions League he never won the competition with the club, the closest they came was second place in 2006.
He did however do something history with Barcelona.
He played a pivotal role in the team that won La Liga, the Copa del Rey, and the UEFA Champions League all in the same year. This was the 2008-2009 year.
7 – Thomas Müller – 52 Goals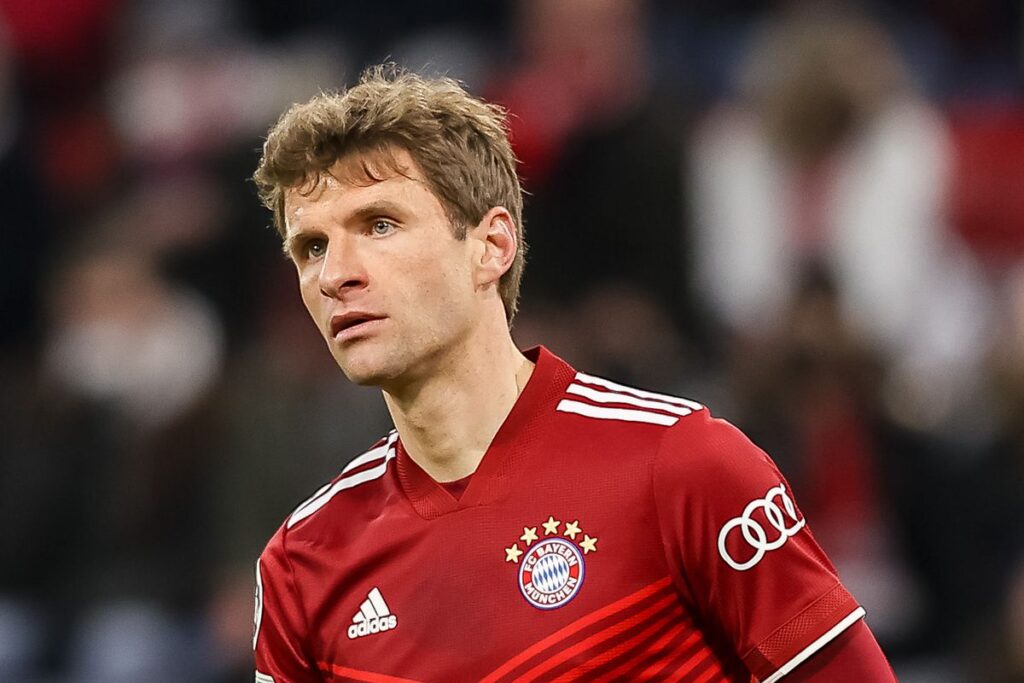 Bayern Munich (52)
STILL ACTIVE
Muller is one of the most reliable and dynamic players in German soccer. He and Bayern Munich have been making regular appearances in the Champions League since 2009.
They have also won the competition twice in that time – 2013 and 2020.
6 – Ruud van Nistelrooy – 56 Goals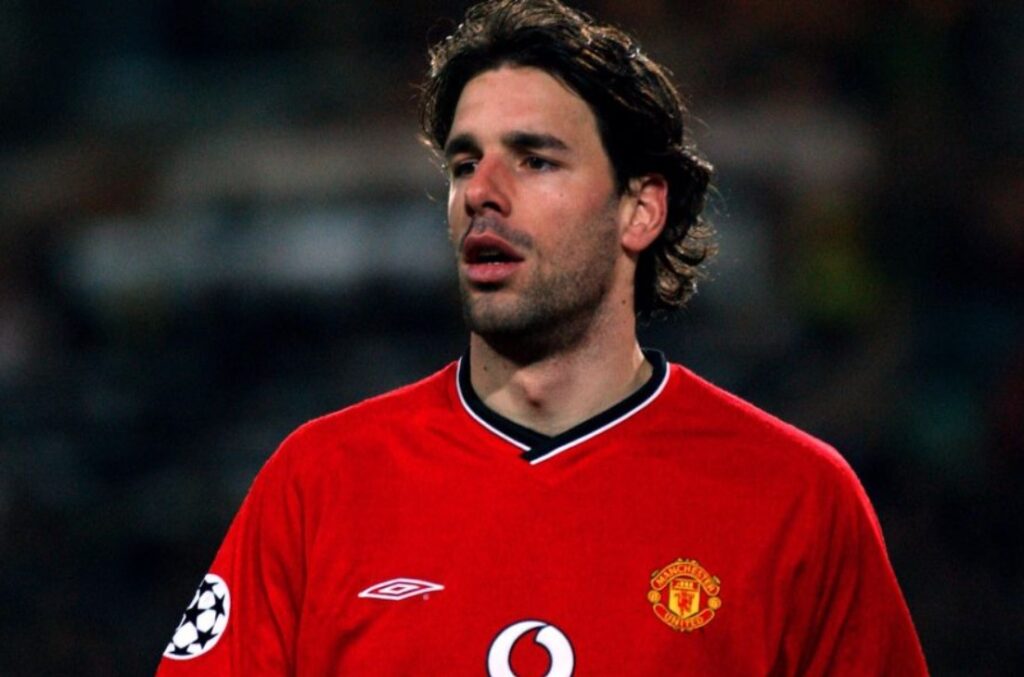 PSV Eindhoven (8)
Manchester United (35)
Real Madrid (13)
Despite taking three teams to the Champions League, this Dutch player never won the trophy. Which is a shock because he spent 4 years with Real Madrid and they have won it 7 times in the last 20 years and 14 times in total.
#5 – Raúl – 71 Goals
Real Madrid (66)
Schalke 04 (5)
As we just mentioned, Real Madrid has the best record in the Champions League, so most of the top-scoring players on this list have spent some time there.
Raul is no exception.
He won the competition with the club three times (1998, 2000, 2002) in the 10 years that he played with the club.
After leaving the club, he took his next team – Schalke 04 – there once.
4 – Karim Benzema – 86 Goals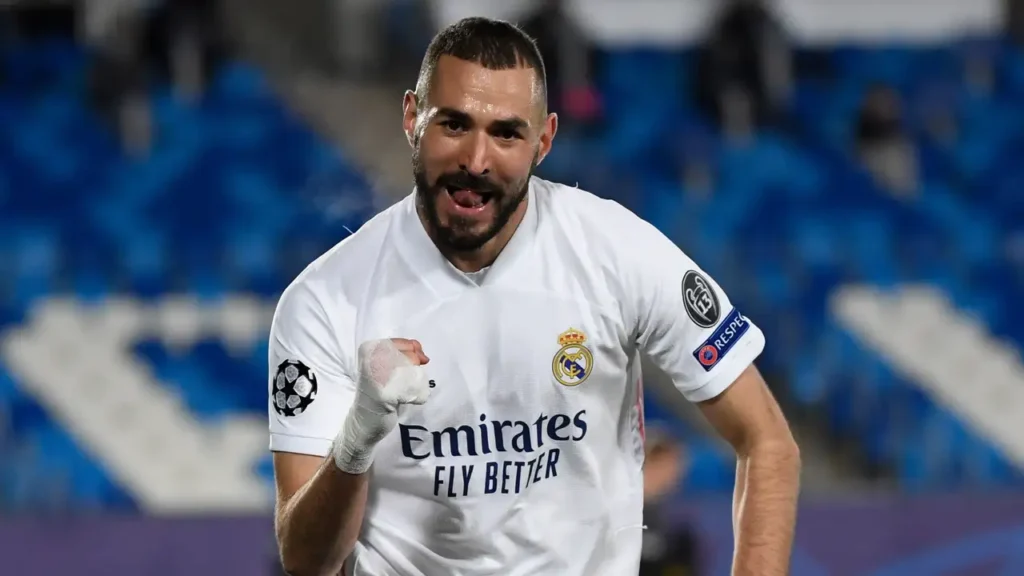 Lyon (12)
Real Madrid (74)
STILL ACTIVE
Benzema is a French player who has been with, yes you guessed it, Real Madrid since 2009. He has scored 74 Champions League goals for them in that time and has won the competition 5 times (2014, 2016, 2017, 2018, 2023).
Madrid shocked the whole of Europe by winning the Champions League for three years in a row between 2016 and 2018. They did this by making sure that they had a strong defense but also by making sure they could always score more goals than their competitors.
Benzema was paired with the number one player on this list and with the help of playmaker Gareth Bale, the three of them were the most feared frontline in the whole of club football.
While the other two have now left the team, Benzema looks to continue winning trophies with Real Madrid.
While playing for Lyon he did make it into the Champions League but never to the final.
3 – Robert Lewandowski – 86 Goals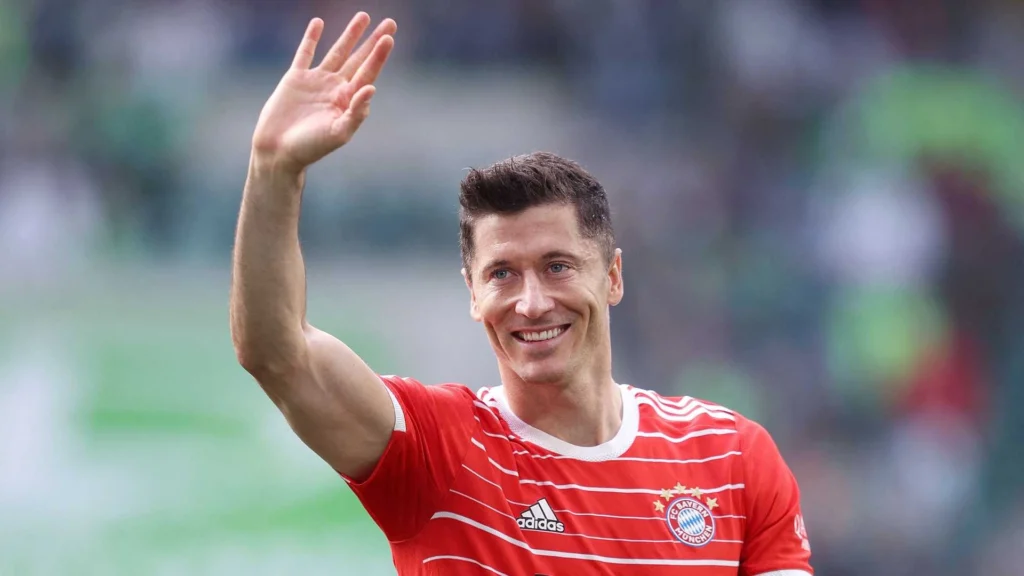 Borussia Dortmund (17)
Bayern Munich (69)
STILL ACTIVE
Robert Lewandowski was part of the Bayern Munich team that won the Champions League, the Super Cup, and the FIFA Club World in 2020.
This achievement earned him the Stiker of the Year award from the Ballon d'Or. He also was a Champions League runner-up when he played for Borussia Dortmund.
Along with Thomas Muller, he and Lewandowski are the toughest front line to play against in the German leagues right now.
2 – Lionel Messi – 125 Goals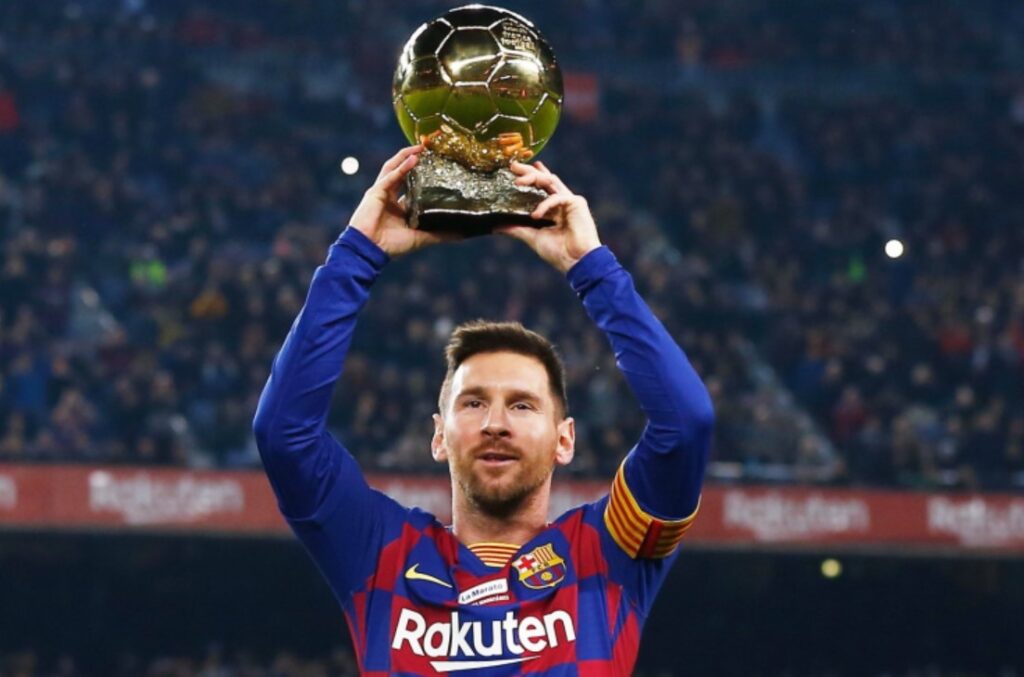 Barcelona (120)
Paris Saint-Germain (5)
STILL ACTIVE
No one is shocked to see Messi in second place on this list. He is still widely considered to be the best player in the world right now and one of the best players of all time.
Messi spent the majority of his career with Barcelona and has won four Champions League (2006, 2009, 2011, 2015) titles with them.
Will he be able to win another title with Paris Saint-Germain? Only time will tell.
1 – Christiano Rondalo – 140 Goals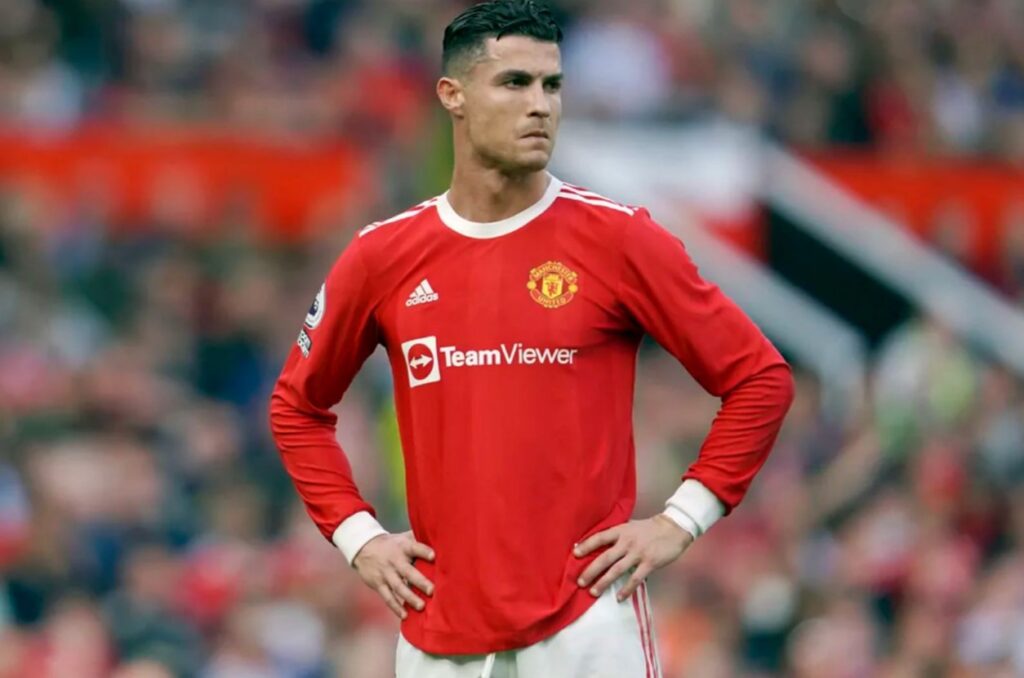 Manchester United (21)
Real Madrid (105)
Juventus (14)
STILL ACTIVE
The Benzema, Bale, and Ronaldo combination up front has been the main reason that Madrid has had the success they have had in the last decade.
Ronaldo won four Champions League titles with Madrid (2014, 2016, 2017, 2018) but he also won one with Manchester United (2008) before moving to Spain.