Electric cars for children are gaining popularity among parents and children. They are a sort of early training that lets the child busy as well as provides road sense. You can teach driving to your little ones and they will be able to drive confidently as they grow older. In addition to this, it is one of the best ways to spend their time on.
With the addiction and obsessive use of mobile phones, children no longer participate in physical activities.
Although there is nothing much physical in electric cars too but at least the kids will be away from their mobile phones. Their eyes will be able to get a little bit of rest.
Furthermore, as they get bored from driving, you can take them to the nearby ground. This will not only be fun for them but also make them tired. Thus, they won't have much time to use their mobile phone even when they come back home. They will have their meal and go to bed.
So if you are looking for the best electric cars for kids you can go to www.littleriderz.com. You will find various cars, jeeps and other riding bicycles. In addition to this, the vehicles are assorted with age groups.
Therefore, you won't have to think much.
Electric cars are made for each age group according to their mental and physical age. Therefore, there is no fixed age but at least your kid should be 3 years or older.
Let's analyze different age groups
1 – Age 0 to 2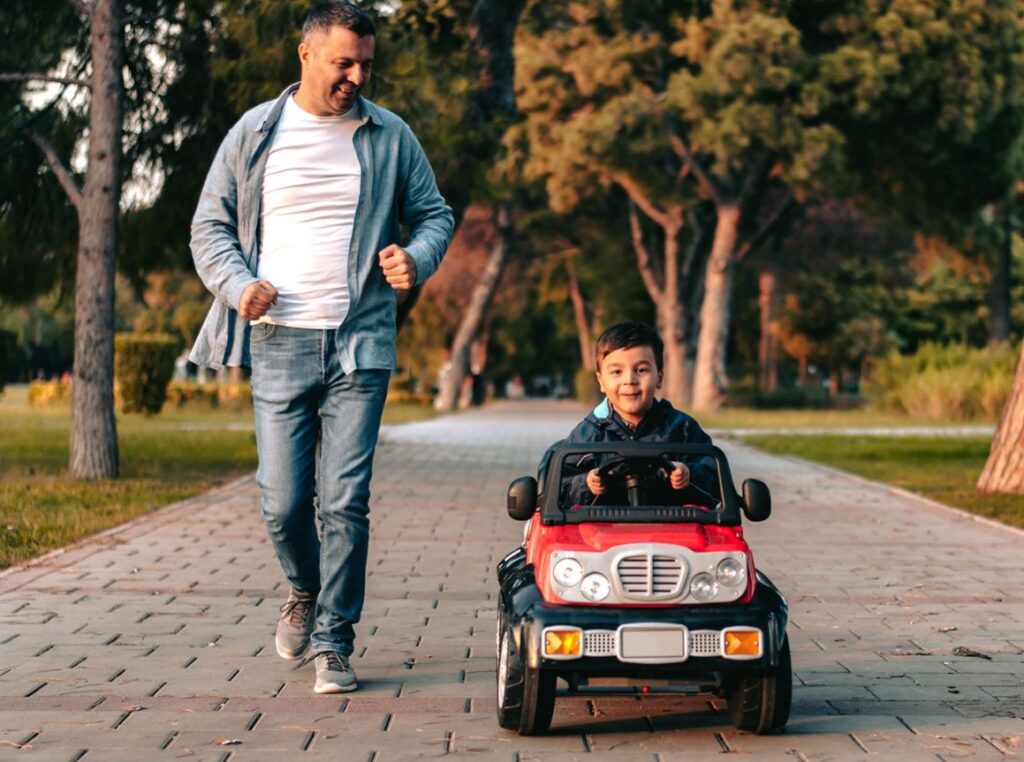 At this stage, they are not kids but babies. They are at an early stage of life where they are developing their motor skills. They need to have a sense of balance. Moreover, they cannot sit on their own therefore, you should not expect them to do things that they cannot.
But this does not mean that there is nothing for them in the market. Electric cars are of different types and one of these types is ride-on cars. The kids will only sit in there and it will self-drive.
Therefore, if your kids are from 0 to 2 years of age, you should get them this type of car. Usually, such vehicles have a safety feature but you should still make sure that you are getting it. For example, you can look for a parental remote control feature. This will allow you to control the vehicle.
In addition to this, if you want to enhance the motor skills and balance of kids, you can get the floor to floor ride-on. Babies will need to push the ride through their feet. In addition to the motor skills, they will also provide some physical activity to the children. Thus, your babies will get enough physical performance from an early age.
2 – Age group 3 to 5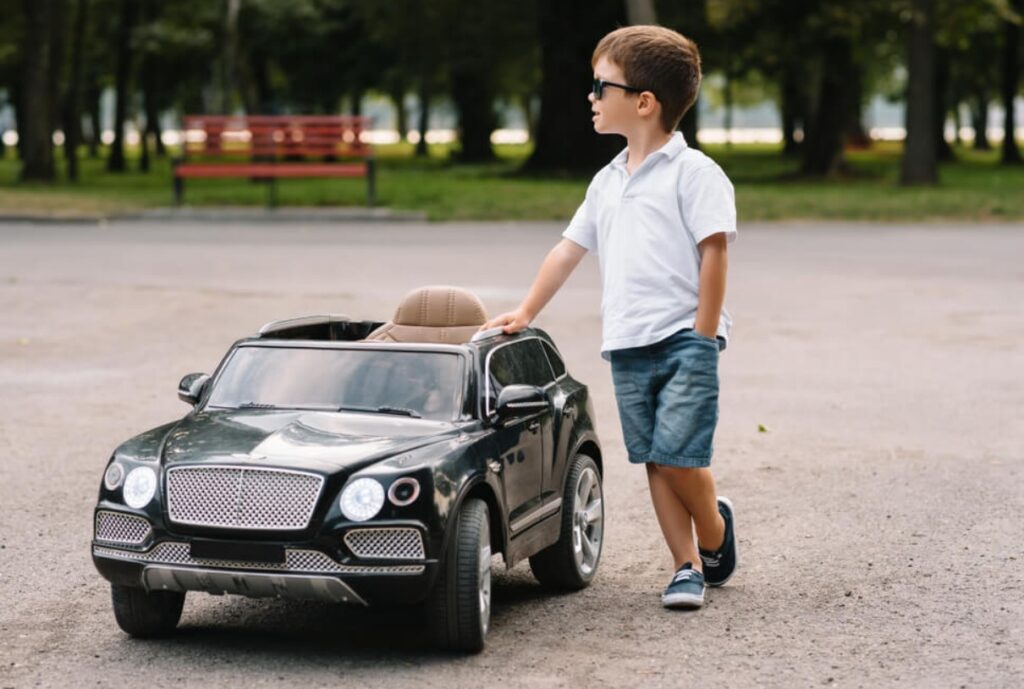 Kids of this age group have already developed their motor skills. They know how to keep their body in balance. Furthermore, they are at their learning stage. Therefore, it will be easier for them to handle things.
Kids of this age are wandering around and exploring things. They have questions about everything they see.
So if you are providing them with an electric car, they will also explore more about it. This will improve their brain functioning and their motor skills. This practice will also improve their reflexes. If you are a driver, you would know that it takes tie mot work on your reflexes. You have to practice driving for a long time to master this skill. But what if you make children learn everything from a young age? Of course, they will learn it quickly.
The good thing about electric cars for this age group is that they are equipped with various features. They will keep your kids engaged while they are driving. Furthermore, some cars also provide the self-driving feature. So it depends on you whether you want to let your kid drive or not. These cars will heave headlights, so the children will learn their role and use.
The speed limit is also set for the age group. Kids will have to increase the speed gradually. This is for their safety as well as for making them learn how to increase the speed.
3 – Age group 5 to 8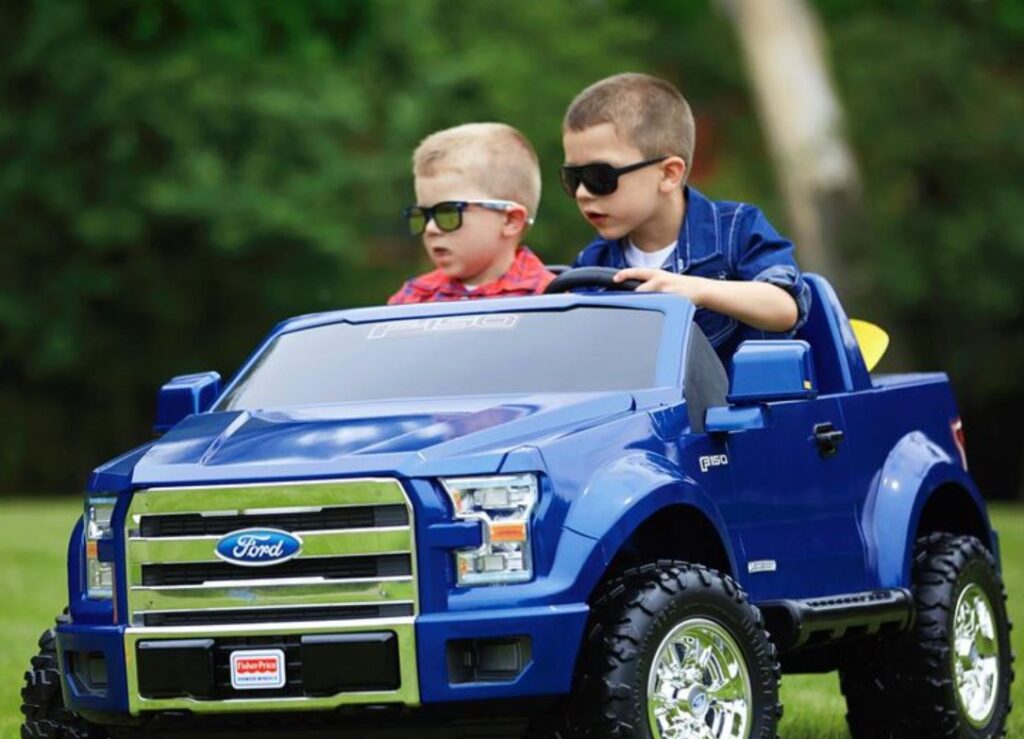 Children are already going to school at this age. They are learning about various things and have friends to show off their things to. Therefore, they will love their electric cars. Furthermore, if you have been providing them with such rides from an early age, they already know how to use them. Therefore, manufacturers and designers also use some new features and functions.
Even if they have not used such a car before, it will be easier for them to learn. They are already at an age where their motor skills are developed. They are aware of their surroundings and know things about navigation. Therefore, if you get a car that has a self-driving mode, it would be a good thing. But if you want your kid to start learning, you can buy that too.
You have to make sure that your kids get the real experience. Usually, vehicles for this age group come with mp3, real and functional headlights, engine sounds and even the display board. In addition to this, some cars even offer engine power and multiple gear options. So they will be an all-in-one thing for them.
Final words
You will find various vehicles for children in the market. So whether you want to get a car or a jeep, you will have the choice. Furthermore, different vehicles are for children of different ages. So you should make your decision carefully. If you get something that does not fit their age, it will be useless.
So think about the mental age of your kid and get something which is designed especially for them. If you have a younger child, you can even get a 2-seat car for your child.