Did you know you can use your smartphone to create quality podcasts nowadays? All you need is a quality smartphone microphone!
There are many different options to choose from, which can get a bit confusing for an industry newbie.
That's why, in this article, we've decided to do the research in your stead and provide you with our top smartphone microphone picks for 2023!
So, without further ado, here is what we've found.
1. Rode smartLav+ Lavalier Microphone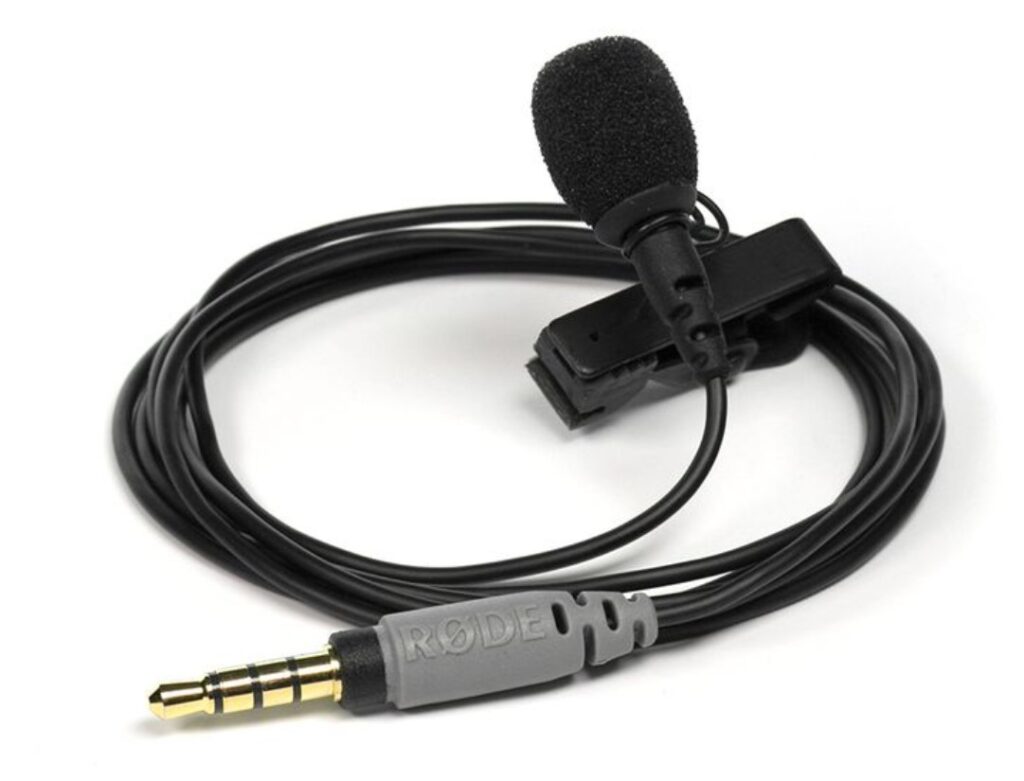 We can't talk about microphones without mentioning Rode. They're one of the leading audio-equipment companies on the market – and when you look at their smartLav+ Lavalier model, it's easy to see why. The mic is able to capture sound clearly, without too much background noise, which is extremely important for podcasts and interviews.
You can connect it to your iPhone (and most other types of smartphones) quite easily, as the design is quite straightforward and simplistic. Now, the microphone is best used for interviews – it's small, portable, and works well with the iPhone camera. It's not as robust as the other mics we'll mention on this list, but it's fairly affordable and easy to mount.
2. Dual Microphone for Mobile Phone SYNCO P2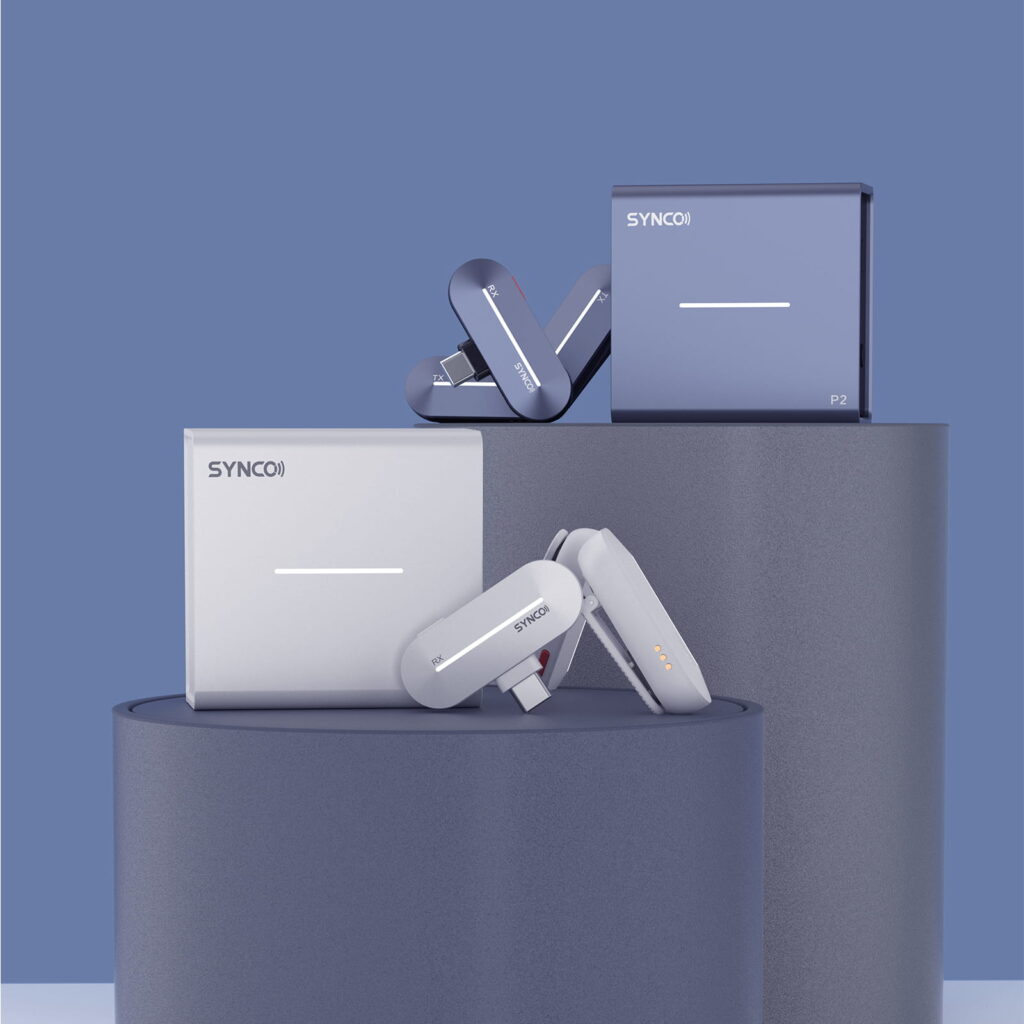 A two-person recording is necessary for many types of podcasts. In fact, the majority of them have at least two people participating in it. If you're looking for a two-person format for your podcasts, SYNCO's P2 phone microphone for recording might be exactly what you've been looking for. It allows for excellent audio recordings, which is extremely important for podcasters and vloggers alike.
You can plug it into almost any type of smartphone, including both Apple and Android devices. The design is extremely simplistic and professional, which for easy mounting and installation.
Now, the quality of the audio depends on the mobile phone microphone frequency range, so make sure you've read the specifications for the products listed in this article before you decide to purchase them.
3. Blue Raspberry Studio Mic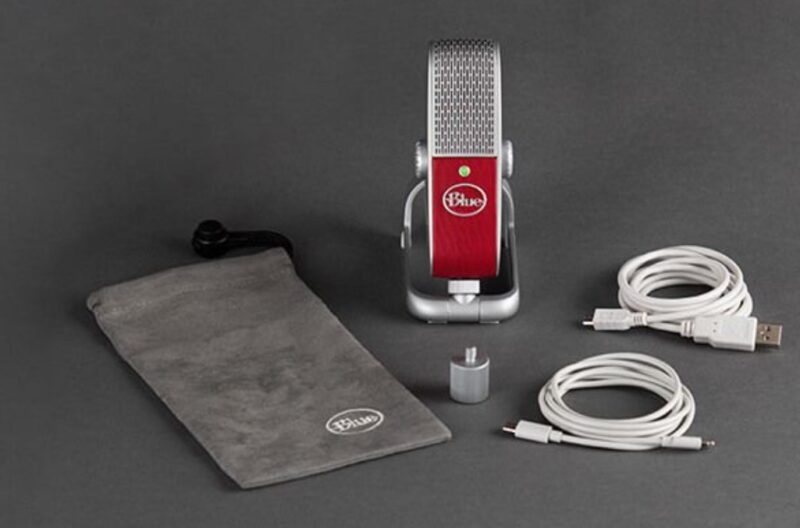 If you're serious about making your podcasting hobby as successful as possible, this microphone is as good as it gets. The design has a vintage vibe to it, which makes it perfect for videocasts and online streaming.
The wireless mobile phone microphone isn't only easy on the eyes, but it provides top-notch audio quality as well. It's compatible with a multitude of devices, including your Android phone and your PC.
The mic is a bit on the pricey side, but it's worth every penny if you're thinking about going pro. It's truly one of the best mobile phone microphones to date, its only disadvantage being its proneness to impact damage.
Either way, if you're looking for a robust wireless mobile phone microphone, we can't recommend this model enough. It has everything you need to start your podcasting journey the right way.
4. Shure MV88 iOS Digital Stereo Condenser Microphone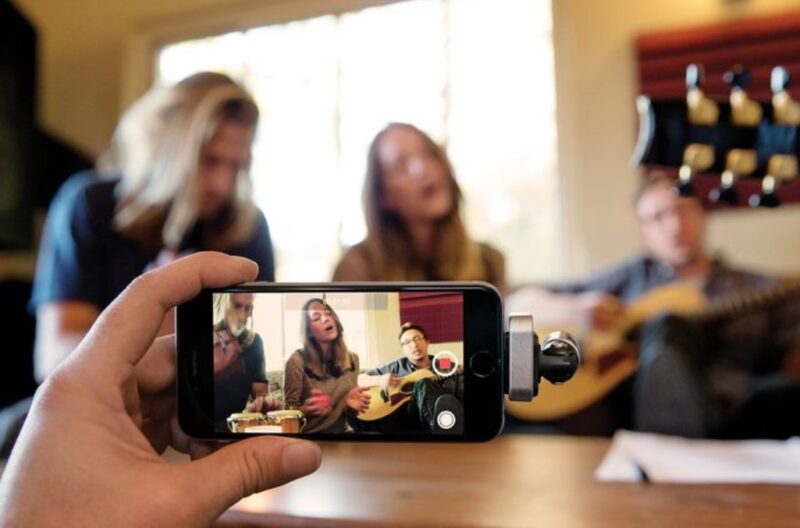 This product is an excellent condenser microphone for mobile phones – compatible with iOS, has a lighting connector, and features various recording presets to help you get that clean, professional sound you need for your podcasts.
So, yes, if you're looking for a phone microphone for recording, Shure MV88 shouldn't be overlooked. It's extremely adjustable, easily portable, and provides excellent sound quality. However, what truly sets it apart from other mics on this list is how sturdy it is. It won't get damaged easily, which makes it perfect for vlogging and podcasts "on the go".
Of course, if you're looking for a smartphone microphone on Android, this one is probably not compatible with your device. Check its specifications online either way – it's how you'll know for sure whether it's the microphone for you or not.
5. Rode VideoMic Me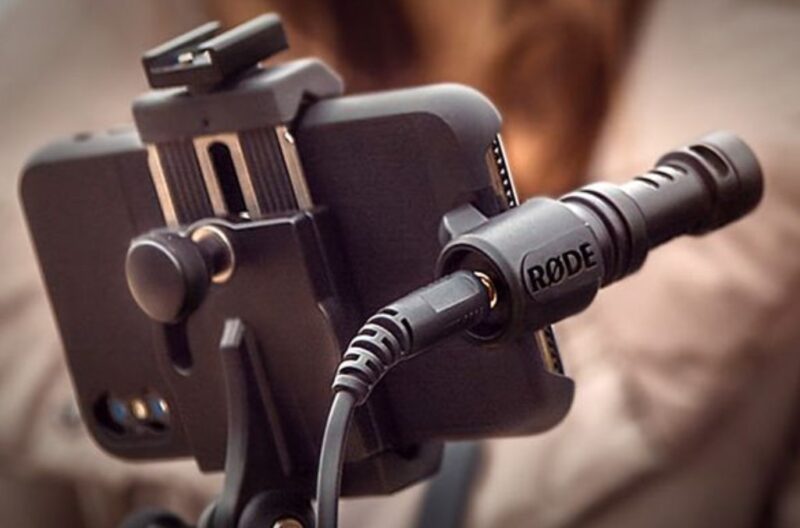 If the only thing preventing you from recording your first podcast is your limited budget, we have an audio solution for you! Rode's VideoMic Me is incredibly compact and lightweight but it provides decent sound quality that's ideal for YouTube streaming and podcasting.
As we've already mentioned before, the best thing about this mobile phone microphone is the price. It's incredibly affordable, especially considering it comes from such a popular brand.
Now, we have to be realistic – the sound won't be as smooth as you may want it to be, as the mic isn't designed for professional recording. However, if you're working with a tight budget, it's probably the best option out there.
6. Olympus ME-51S Stereo Microphone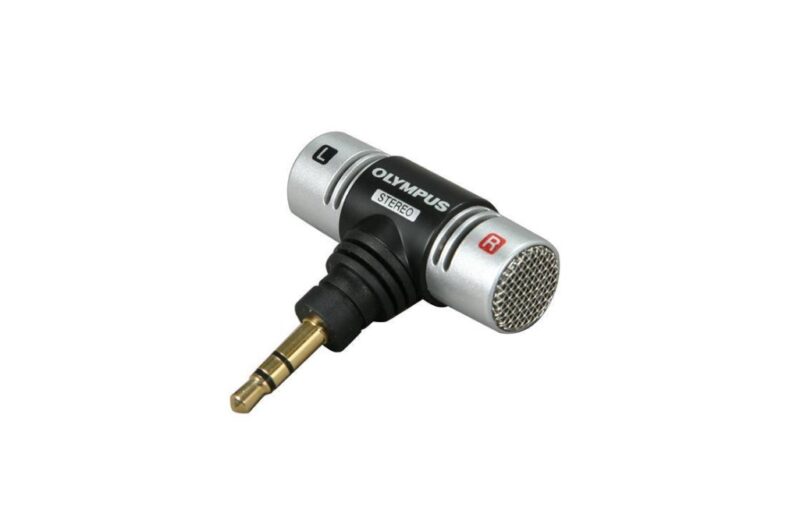 If you're all about those spontaneous, spur-of-the-moment recordings, then this is the microphone for you.
It's easily portable, provides quality audio results, and it's extremely simple to set up. It has an interesting design that will make you look professional if you decide to stream video alongside your audio recordings.
You can find this model on Amazon for an affordable price, so check it out while you're at it. Again, we advise you to look into every product's specifications before ordering, as it's the only way to ensure you'll be getting the results you need.
7. Miracle Sound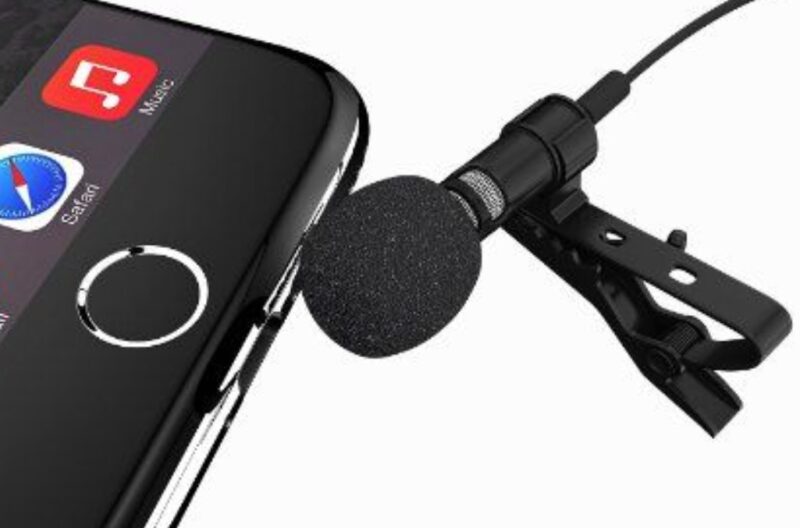 If you're looking for an omnidirectional mobile phone mic for your podcasts, consider looking into Miracle Sound. The device is extremely easy to use, as you only need to plug it in. It's also incredibly affordable, especially considering the quality of the sound it produces.
Unfortunately, if you're an iPhone user, you won't be able to utilize this mic with your device – they're simply not compatible. It's designed exclusively for Android phones.
The conclusion
In this article, we've listed our top picks for phone microphones in 2023. Each of these products has its own pros and cons – your choice completely depends on you and your podcasting needs. Therefore, make sure you've their reviews, ratings, and specs before you decide to purchase them for your use. Don't rush into making a decision until you've considered your exact goals for the future.
Either way, we hope you found our article to be useful and we wish you the best of luck in all of your future endeavors.